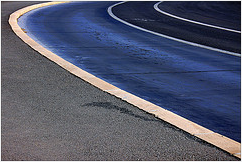 ERP was first designed for large businesses but the recent drop in its price has led to small and medium sized businesses also taking an interest in ERP systems.
With so many businesses taking an interest in ERP we want to outline some of the major advantages behind using an ERP System.
1. Improved internal communication
A business with many departments (such as a Human Resources or an Accounting department) would normally have their own system and this would often lead to duplicate information being entered throughout the various systems within the business.
Over time this can cause inconsistencies in the data stored by the business as some data would have been updated as it should have been and some data would not have been updated.
Converting to an ERP system means that all data is in one centralised location as it works with the other system in order to reduce duplicate data.
ERP ensures that data in other systems is updated when data in one system is changed.
This also results in less time spent updating data as data in other departments is already updated when data in one department is changed.
Prior to using ERP software, if a customer wanted to place an order, their order would have to be manually inserted into the computers within the customer services department, the Accounting department, the manufacturing department etc.
However an ERP system will automatically update the other systems once the order has been inserted into the order management system.
2. Security benefits
Some may be surprised to find out that another benefit of implementing an ERP software is that it provides an increased level of security.
Some of the most current ERP systems allow data to be changed by authorised people which provides data protection as personal data is safe from those without the right access to log in.
This also means that if a problem does occur then it is easier to be able to identify the culprit.
3. Link to other vendors
A growing number of ERP systems are capable of integrating with external systems.
This allows for rapid and more efficient communication with external business partners which ultimately means that deals can be done faster and money can be put in the bank sooner.
4. Logistics benefits
ERP drastically simplifies logistics and manufacturing related analysis by carrying out many tasks such as three way matching of purchase orders and costing reports.
It is also capable of carrying out many other tasks. such as identifying when stocks for each product will run out by tracking the number of products used on a daily basis.
It can then leverage on this information to notify the relevant staff that more products need to be ordered which ensures that the manufacturing line never has to stop due to insufficient stock.
In short, ERP simplifies the manufacturing and logistics process to make it work faster and more efficiently which in turn reduces costs and ensures that deadlines are met and customers get their goods as promised.
5. Accounting benefits
A commonly cited benefit of ERP is the benefits that it brings to the Accounting department.
It is able to simplify much of the repetitive, mundane accounting related tasks such as bringing together information on sales, costs and profits occurred within a given timeframe.
In addition to this, the data can also be presented in a detailed but concise manner.