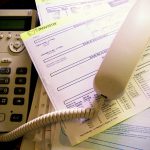 One data transfer method that appears to be here to stay is faxing.
Whether you need to move papers with signatures, require a secure way to transfer documents faster than using a courier, or just need to interoperate with other systems, you no longer need to be tied to that old-fashioned fax machine and those costly analog fax lines.
Web-based fax solutions move all of the infrastructure to the cloud, letting you continue to send and receive faxes without any of the baggage you normally associate with faxing.
1. Fast and easy to deploy
Web-based fax services can be set up quickly and easily, with no investment in hardware or software. You can literally begin faxing within minutes of signing up – that's fast!
2. Integrate with your email system
Web-based fax services plug right into your existing email solutions. Users can send and receive faxes right from their email client, just as easily as they email every day.
3. No more hardware
Web-based fax services mean no more hardware, no more analog phone lines and, for many, no more locked room just to store a fax machine!
4. Go green
Web-based fax services greatly reduce the amount of paper consumption at the workplace. You don't have to print a document in order to fax it, and when an incoming fax arrives, you can keep it in bits and bytes instead of paper and ink. This not only helps the environment but it also helps your budget.
5. Integrate with other systems easily
One of the scariest parts of changing your fax solution used to be how it would tie into your legacy apps. But with web-based faxing, it's as simple as printing.
6. Auditing and reporting to meet any need
Compliance, auditing, logging and reporting; these are all things that a one page summary sheet does a poor job of fulfilling, but with a web-based faxing solution, you can meet all the data requirements you have.
7. Simplify faxing with contacts
Instead of juggling speed dials and post-it notes with fax numbers no one can read, web-based fax services can use contacts in Outlook to make sending faxes just as easy as sending emails.