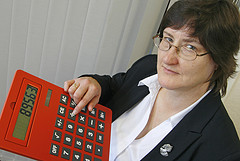 A friend recently asked if I could recommend to her an an online accounting system which is web based and most importantly affordable, preferably allowing payments to be made on a monthly basis.
She needed to be able to pay for the accounting system on monthly basis because she cant afford to purchase a brand new system which requires a huge up front capital investment. There's simply not enough funds to go for a high end accounting package for now. Try Xero for FREE – Online accounting software for small businesses
.
Also, she needed her accounting system to be online / web based so that she could easily share her accounts with co workers who are based at various locations.
Based on her requirements, I searched around and discovered one which fits exactly what she needs. It's called SalesOrder.com

The reason why I have no doubts recommending SalesOrder.com is because it provides a 30 days full functionality free trial. If it doesn't fit her requirements, she can just cancel the account without any obligations whatsoever.
But if it does the job well, then it costs just $47 a month for 1 user or $97 a month for up to 3 users. Really quite affordable for startups I would say.
SalesOrder.com is actually an ERP system for small businesses. So it not just an online accounting system but an ERP which includes some of the following modules as well:
CRM
Job Tracking
Sales Management
Cash Management
Supplier and Purchasing Management
Products and Services Management
Oh wait! In case you're wondering if the costs I mentioned above are for the entire ERP suite, yes it is!
In today's post, I would like to focus on SalesOrder.com's comprehensive business accounting features.
One capability that caught my attention is its ability to generate all sorts of accounting reports such as the profit and loss report, balance sheet, statement of cash flows and many other types of reports.
Its multi currency feature allows you to enter details of your businesses no matter what currency they may be as it can be tied to exchange rates. Beats having to convert amounts manually.
One of the most complicated part of an accounting system has to be its tax management. SalesOrder.com makes managing VAT and sales tax easier and simpler.
These are some other notable accounting features:
Cash flow forecast
Credit management
Drill down reports
Ability to export to Excel
Bank and credit card reconciliation
Automatic balanced entry checking
Beside these features, the fact that the application is hosted on the cloud means that my friend don't have to worry about the technical setup, patches, upgrades, security. All these are managed by the SAAS provider and we as the users just need to focus on our core business while leaving the technology maintenance to the experts. Another good point to consider.
Some sample SalesOrder.com screenshots: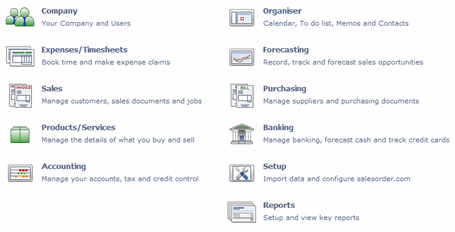 SalesOrder.com Main Menu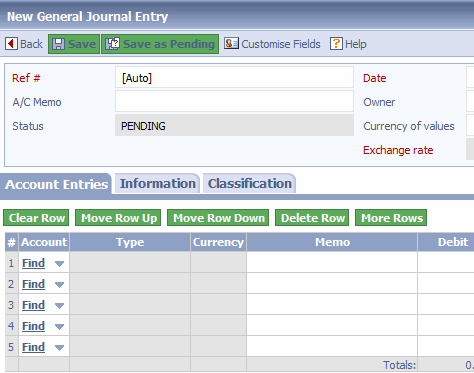 SalesOrder.com New General Journal Entry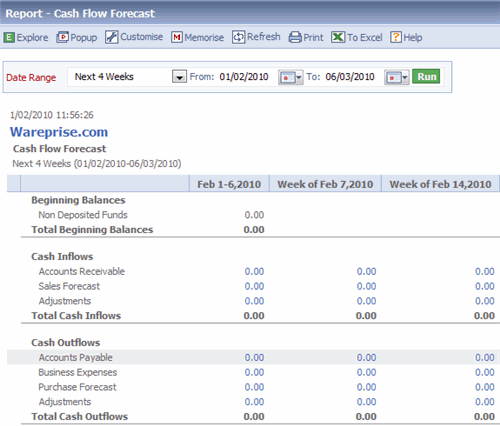 SalesOrder.com Cash Flow Forecast Report
For more info about this affordable web based online accounting system, check out the Small Business Accounting Software from SalesOrder.com today!