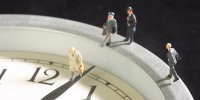 Do you frequently use the Tasks feature in within Microsoft Outlook to manage all your tasks and important activities?
If you do, do you find the Tasks features in within Outlook comprehensive enough for you to be really task oriented?
Being task oriented means having the capabilities to be able to:
Plan and create key tasks
Plan and create sub tasks
Budget the effort required for each task
Manage priorities of all tasks
Track the time spent on each task
When one is task oriented, it is important to be able to track and monitor how much time is being spent working on a specific task. With the capability to monitor all effort spent on a task, we train ourselves to be more focused, to reduce procrastination and to be able to estimate future tasks better.
If you're looking for a free open source windows application software to manage all your tasks and to assist you in being truly task oriented, then do check out Task Coach – your friendly task manager.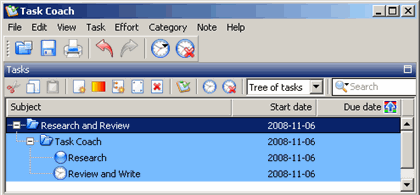 Some of the key features within Task Coach are:       
Create and manage key and sub tasks
View tasks either as a list or tree
Filters to show only current tasks and hide completed tasks
Tracking the time spent on tasks
Groups tasks via the category feature
Can be executed from removable medium like USB
Task Coach can be effectively used and applied for the following scenarios:
As a freelance software developer, you can easily plan and track the amount of time spent for designing the database, coding modules as well as conducting testing.
As a blogger, you can track the time spent on researching and authoring a post.
For working professionals who are always in a meeting, track all to do items while in the meeting so that you wont miss out anything. Its also good to track the amount of time spent on the meetings.
If you really strive to be focused, Task Coach can definitely help you to set clear tasks and prioritize your work to accomplish selected tasks in the time you have available. Check out and download Task Coach for free today!