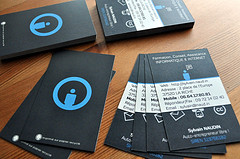 Recently I was asked to create a business card.
To do that I would usually use Adobe Photoshop to design the card and get it printed by the professionals.
However I do not have Photoshop installed on my machine now, so instead I searched online for a free Photoshop alternative.
Some recommended GIMP, Paint.NET and IrfanView but I found this one called Artweaver to fit my requirements nicely.

Artweaver is a photo and image editing software with user interface similar to Photoshop.
The windows application comes in two versions:
Artweaver Free
Artweaver Plus (25 €)
I gave Artweaver free version a try since I wanted to work on the business card asap. Below is how Artweaver looks.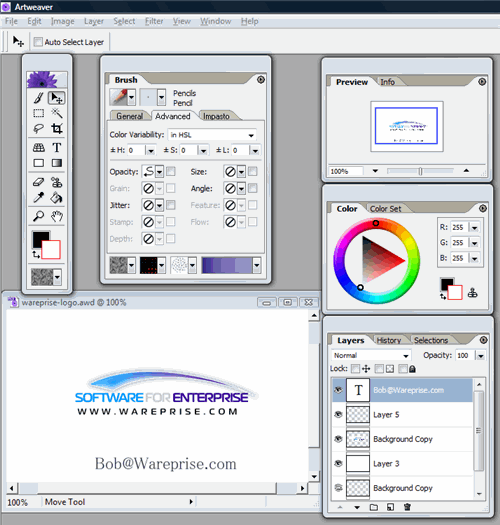 If you are a Photoshop user, this interface should look familiar.
The layers and the tools window works similarly like Photoshop.
Just in case you're wondering if you could open a .psd file with Artweaver, well it depends on whether or not the color depth / resolution of the PSD file is supported.
I tried to open a sample business card in PSD format and got this error message "The color depth / resolution of this PSD file is not supported". I guess with Artweaver plus it should open up just fine.

Tested with another PSD file which I downloaded, and it opens up nicely together with all the layers intact.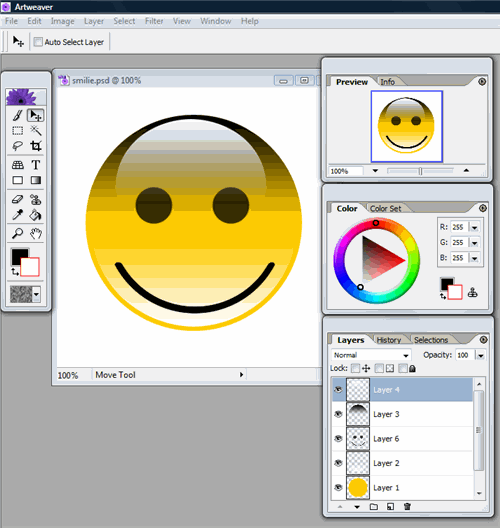 If you have basic photo and image editing requirements such as removing a background image or adding some text to a photo, then Artweaver should be good enough.