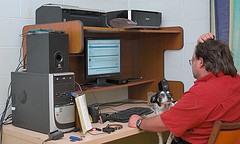 Do you need to submit bi-weekly or monthly timesheet to the Finance department for costing purposes?
If yes, then you might get headaches right before each timesheet submission deadline. photo credit: DJ-Dwayne
Some people would set a reminder to log down which projects they have been working on at the end of each day. These people are disciplined employees 🙂
But most would just leave this task until the very last minute and attempt to remember what they have done the last 2 weeks. This is when the headache starts!
When I was working on a single project at a  time, it's much easier to fill up the timesheet.
But there are times when I had to work on several projects in within a week. When this happens, I would check through my emails hoping to refresh my memory on what I've been working on. But this isn't a good solution at all. What if there aren't any emails related to project?
If most staffs end up estimating and parking hours into projects which they think they worked on, an organization might end up over billing or under charging clients for completed work.
If only there's an ability to track and log down every single activity within a computer which includes:
Working on a proposal
Coding and programming
Surfing non work related sites
Writing and replying to emails
What sites we've visited when and for how long
Without a way to automate the logging of each activity, it's almost impossible to perform manual tracking.
Today I stumbled on this neat little desktop application (Windows only) which can help us auto log our computer activities for timesheet and project billing purposes. The name of the software is Time-Aid.

Time-Aid is a data logging software which automatically logs our computer activities.
This app runs silently at the background and doesn't interfere or disrupts our computing experience.
I downloaded the 30 days free trial and installed it on my laptop just to test how effective it is.
It's a small download so you can basically get started in within 10 minutes.
Launching the app for the first time, this is what I saw.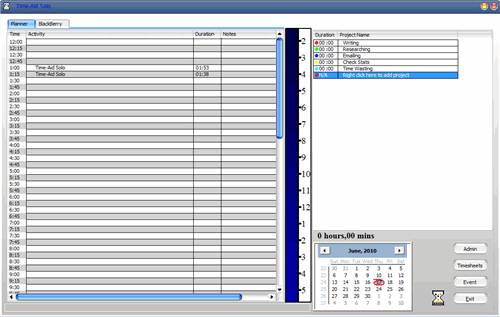 The left pane is a planner which automatically tracks and logs your computer activities. Below is more detailed view on the auto tracking in action.

See how the app auto tracked all my activities from 12:45 pm to 2:45 pm!
It shows exactly what sites I was on during this time. If I was chatting with a friend on MSN, it will also show a line of detail here.
But for lunches and outdoor meetings, you will need to manually track that through the event button.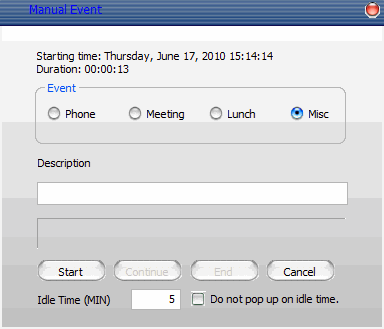 Whether you're on the phone, going for a meeting or heading out for lunch, you can manually track that event. Just remember to click on the End button when you're back to work on your workstation.
So now that Time-Aid has log all your computer activities for a period of time, you can now assign the activities to specific projects.
For myself, I've created the following projects.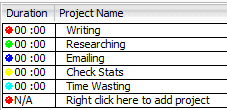 When it's time to fill up my timesheet, all I need to do is to drag the activities from the planner into its appropriate projects.

Activities which have been dragged into a project will be tagged with a project name. Once everything is tagged, you can view the total hours spent in a timesheet format and subsequently save it into .csv format which will open up nicely in Excel.

That's a quick walkthrough on how Time-Aid works. Some other key features include:
Ability to integrate with Blackberry via BlackTrack.
All data is logged into the PC thus no Internet access is required.
The enterprise version of Time-Aid allows integration into existing management systems.
Organizations that use Timesheet to track project hours either through open source web based timesheet systems or manually via Excel should help their employees auto track their computer activities via Time-Aid. In the long run, timesheet submissions will be on time and far more accurate than not having a mechanism to help busy employees track what they have been working on.
For more details on how the software can be used to auto log your computer activity for Timesheet tracking purposes, check out Time-Aid today!