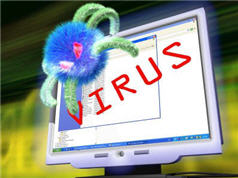 Some say that we don't really need to have antivirus software installed on our Mac simply because there is no way for a Mac to get virus.
Is this true or false?
After all, a safe environment from viruses is one reason why people generally switch from using the PC to Mac. From my research, I found that even Mac OS users can get viruses on their machine if one does not practice safe browsing, opens every single email attachments, or surf malicious sites.
Although there are fewer viruses written specifically to target the Macintosh OS, Mac viruses do exist. Cross-platfrom threats, such as many of the Office macro viruses, can also be a problem for Mac users. Because of this vulnerability, security companies have developed anti viruses for Mac users. As usual there are free and open source anti virus as well as those which you need to pay. The following is a list I've compiled:
Free and open source antivirus for Mac
ClamXav – ClamXav is a free virus checker for Mac OS X. It uses the tried, tested and very popular ClamAV open source antivirus engine as a back end.
Not free antivirus for Mac
Virus Barrier – VirusBarrier X5 protects your Mac from viruses by constantly examining all the files that your computer reads and writes, as well as watching for suspicious activity that may be the sign of viruses acting on applications or other files. With VirusBarrier X5 on your computer, you can rest assured that your Macintosh has the best protection available against viruses of all kinds.
PC Tools iAntiVirus – With PC Tools iAntiVirus you are protected against the most nefarious cyber-threats attempting to gain access to your Mac and personal information. It also provides real-time protection and comprehensive system scanning to ensure your Mac remains safe and virus free.
Sophos Anti-Virus for Mac – provides integrated cross-platform virus detection on Macintosh servers, desktops and laptops. The powerful Sophos virus detection engine scans all entry points, and also detects non-Mac viruses that could be harbored on Mac computers.
Below is a video on how viruses can be created for Mac. I'm not sure if it does any real harm to a Mac, but it looks capable of disrupting our work, etc.