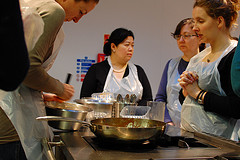 You're starting a 24 hours restaurant business. You have hired all your staffs and they are all ready to begin work. photo credit: ScrumptiousSally
But before you instruct everyone to report to work 24 hours by 7, it's best to plan and break your workdays into several shifts so that your staffs can get some rest and a life of their own.
To do that, you can utilize this free duty rostering software with shift scheduler to plan your shift and assign duties appropriately.
The software is called DRoster Employee Scheduling Software created by Kappix.

DRoster is a simple to use windows application which allows a shift manager or supervisor to manage staff scheduling.
Once installed, launching DRoster immediately allows you to define the following:
Places (e.g Restaurant Branch)
Shifts (e.g Morning, Afternoon, Midnight)
People (e.g Names of your staffs)
Once all the above settings have been defined, you will be presented with a shifts planner.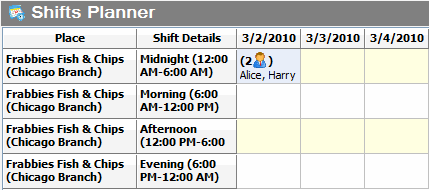 This is where you can assign staffs on to specific shifts.
To do that, simply right click on any cells to assign a duty to a specific employee.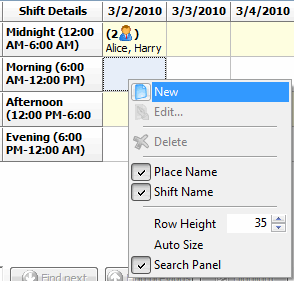 There is also an hourly planner capability in case you need to break down duties by the hour.

Note that the green flags indicate that the duty has been approved by all parties and work should commence according to schedule.
The other notable features include its Reporting which includes:
Attendance Report
Duties by Places
Persons Duties
Non-manned Duties
Duties Calendar
Person duties by day
With these reports, you can easily view at a glance who's working on which shifts. It's also easy to let a particular staff know their schedules so they know when to turn up for work.
For more info about this free duty rostering software with shift scheduler, check out DRoster today!