Whenever your organization launches a new product or introduces a new service, how do you spread the word out and attempt to market the new offering? photo credit: quinn.anya
Have you thought of doing promotions via a free web based email campaign tool?
Some would create brochures and give out to whoever might be interested, while some might just instruct all their employees to inform their friends and family members about their new products and services.
No matter what marketing effort is deployed, the reach and effectiveness varies from one method to another.
Lately, many have turned to the Internet as a way to market their products and services.
As long as you have a list of valid emails, you're ready to launch an email campaign.
But before you go ahead and use your mail client like Outlook, Thurderbird or even webmail to send mass emails to your contacts, do note these potential challenges:
Sending too many emails out at one time from a computer might make your ISP think you're a spammer and block you.
If you have attachments on your email, you might encounter bandwidth issues during the send process.
Even if the emails do reach your recipient, there's no way to know how effective it is. Did they click on the link in your email to check out your products and services some more?
Today, there are many web based SaaS applications out there which allows us to do email campaign marketing the right way without the challenges as mentioned above.
One that caught my attention is SimplyCast – a free web based email campaign tool.

SimplyCast does not only let you do email marketing but all these as well:
Event marketing
Survey marketing
SMS marketing
Fax marketing
Autoresponder marketing
Link tracking
Best of all, you get to use SimplyCast for free provided you:
Have less than 750 contacts
Only send up to 300 emails in a month
Anything more than that, you can purchase extra credits (emails) depending on your needs.
I personally gave SimplyCast a try and this is how it went.
Logging in for the first time, I saw an intuitive user interface.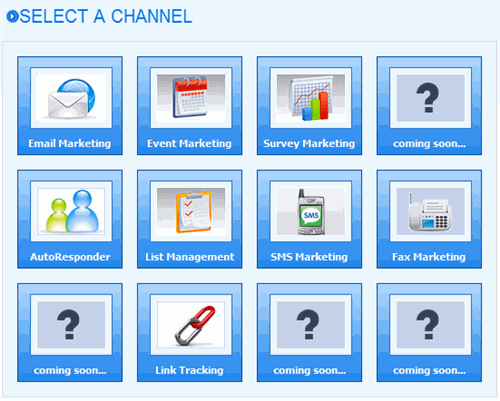 The first thing that I tried out was the Email Marketing feature. While exploring, I realized that before I can send out any emails, I need to create a contacts list. So I clicked on the List Management button.

Managing a contacts list in within SimpleCast is quite simple as it allows you many options to get your list updated. You can import from a file, do text input and even merge lists.
What's cool is it also generates a html web form for you to collect name and emails from people who may be interested to receive notification and emails from you. If you have a website, you can just simply copy and paste the html code into your site and whenever a site visitor subscribes, his / her details will go directly in to your SimplyCast Contact list.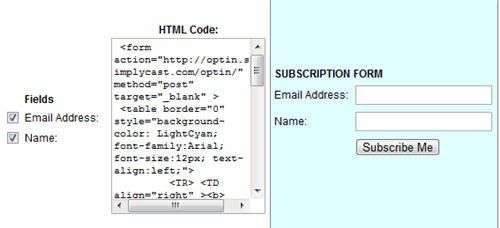 So once your list is ready, now you can go ahead to launch an email marketing campaign.
To do that, you'll need to create a new email campaign by entering some simple details.
1. Enter a project name for your campaign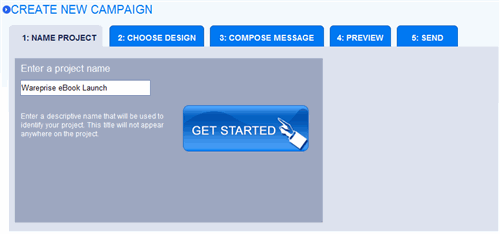 2. Choose an email template design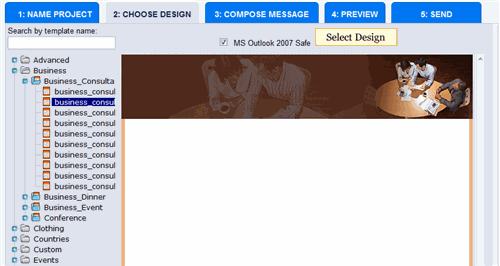 3. Compose the message of the email (header, body, footer)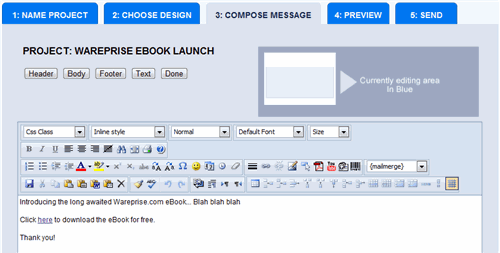 4. Preview the email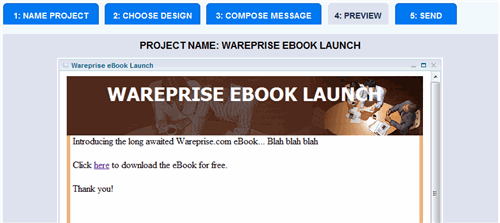 5. Send the email to your list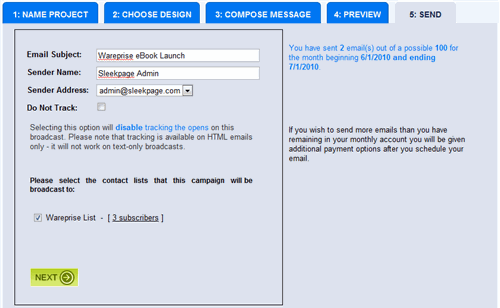 Hopefully you'll get a general idea on how easy it is to launch your email marketing campaign. I guest majority of the work is on composing the content of the email and building up the contacts list.
Notice how I had a link in my email message. In order to track how many people have clicked on the link, I could also use the Link Tracking function.
Besides email campaigns, you could also create surveys to send out to people that you wish to gather feedback from.
The event marketing campaign allows you to invite people to an event that you're hosting and track who will and will not attend through the RSVP function.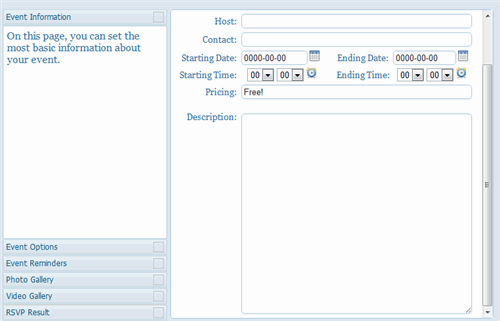 I believe SimplyCast is a web based SaaS tool that many marketing departments can benefit from.
If in the past you're depending on hard copy brochures and word of mouth to market a new product or service, then SimplyCast may be an alternative solution for you.
For more details, check out SimplyCast – a free web based email campaign tool today!