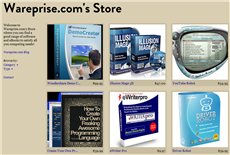 Besides reviewing software and writing about the experiences here on this blog Wareprise.com, I hope that one day this domain could further expand into other areas such as having it's very own online store.
Some examples of online stores that I know of include Software.com and City Software where they sell a variety of software online which ranges from antivirus to business and CRM software.
I believe these online software stores are simply resellers and affiliates for the software producers.
Therefore, to successfully set a store up, it's all about getting affiliated with software providers as well as having an online store platform to easily publish and promote the products.
In the past, I have mentioned open source online store / eCommerce software such as Magento and OSCommerce.
These software provides a lot of flexibility when it comes to setting up an online store but it can be a challenging task for someone without the right technical skills to implement.
People who set up an online store are usually retailers who may already have a physical store and would like to offer their products to a wider range of customers especially internet shoppers.
We can't expect store owners to learn about web hosting, software installation, database tuning and more technical aspects just to be able to set up an online store.
Luckily with the power of the Internet, web based SaaS online store builders have emerged to allow store owners to simply upload details of their products and begin selling without having to worry about the technical side of running an e-Store.
One such web based SaaS online store builder that I came across is Goodsie.com

Goodsie is a a retail platform that allows anyone to create an elegant online store in minutes without any technical coding required.
In case you're wondering what's the outcome of online stores built via Goodsie, check out the Wareprise.com's Store (screenshot above) which I successfully put together in less than 2 hours.
I put this mock store up so that I could test and try out Goodsie's functionalities.
Overall, I found the setup process smooth and easy. The user interface was intuitive and wasn't complicated at all.
If you too have some products to sell and would like to give Goodsie a go, you can sign up for their beta program which is free for now but $20 a month later on.
To sign up, you'll need a beta invite code which you can get simply by entering your email address and requesting for beta access.
But if you prefer faster immediate access, you can try entering this invitation code: lifehacker (hat tip: Goodsie Lets You Create a Highly Customizable Online Storefront (and We've Got Invites))
Once you get access into Goodsie, you'll see a dashboard like overview which shows you the traffic to your online store, order notifications and sold out products.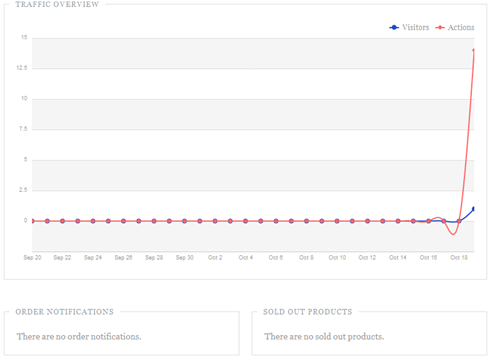 Initially this info won't mean much to us. What's more important is to begin adding products and its categories.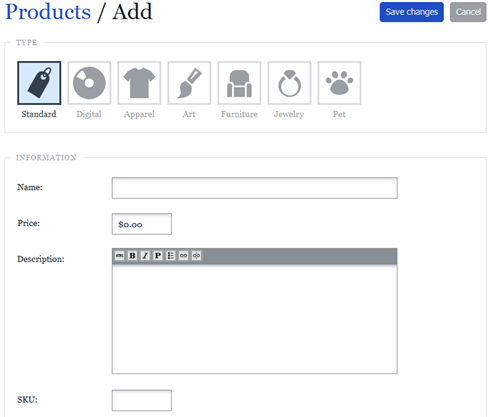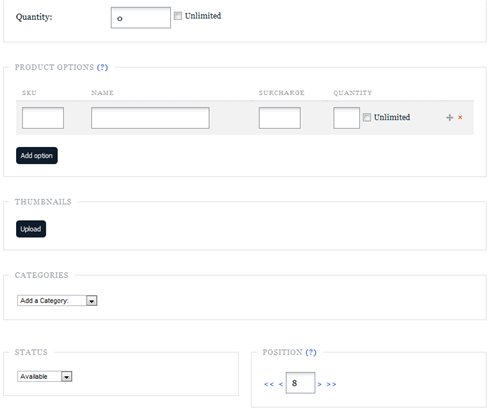 See how simple and clean looking the user interface is? The best part is that once you add a product, you can quickly head on over to your online store and see it appear there immediately.
If your store is currently looking a bit plain and dull, you can change its colors, fonts, layouts and even upload your own background image via the design panel.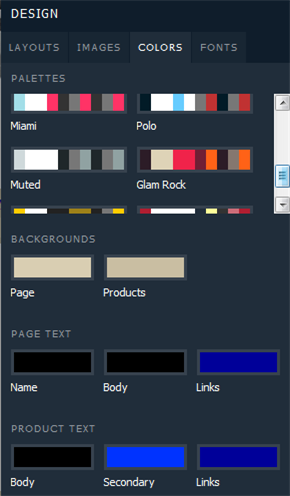 So as you've seen, adding a product was an easy process, designing the storefront was also easy, what else is easy?
One of the most difficult task online store owners face has to be the payment gateway integration.
Without incorporating a secure and reliable payment gateway, customers just won't purchase from your store.
Goodsie has done a good job integrating online stores with the following payment gateways:
Paypal
Google Checkout
Amazon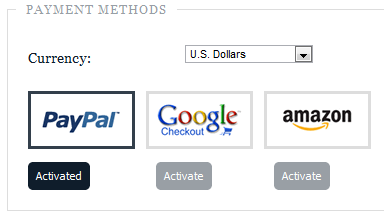 I believe Goodsie will do well and many smaller retail shop owners would want to begin their very first online store via Goodsie.
From my 2 hours setting up Wareprise.com's Store, I managed to put together two feedbacks for the folks at Goodsie:
For users to add an item to cart, they would just click on the add to cart link. What if a store sells smaller items such as pin up buttons or miniature toys and a customer would like to purchase 100 of these? The user would have to click 100 times to add to the cart. Even though that number can be changed upon checking out, the buyer may not be aware of it initially.
$20 a month could potentially deter folks from signing up because they worry that their store may get very little attention / traffic thus doesn't generate any sales at all. Maybe provide an option where by Goodsie gets X% for every successful sale made. If I'm selling a product for $100, I wouldn't mind giving Goodsie $X amount for allowing us to ride on their online retail platform.
For my readers who have given Goodsie a try, let us know what you think, or even showcase your online store via the comment box below.
For more details on this web based SaaS online store builder, head on over Goodsie today!