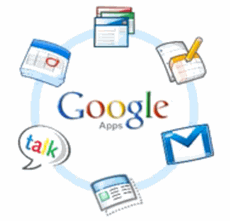 Most organizations would decide and stick to an application platform from day one when they first begin their business operations.
This is because each application platform requires skilled IT staffs to have unique and distinct technical knowledge pertaining to the application platform.
For example, an organization that prefers Microsoft products would probably have many IT staffs trained in .NET Framework and SQL Server databases.
Organizations that believe in the power and flexibility offered by Open Source applications would probably have IT staffs skilled in the LAMP Platform, PHP / Java programming and MySQL databases.
People generally talk about .NET, Java or PHP when it comes to application management and support. Whenever they need a new business application to support their business operations, they would seek for applications which are developed based on their preferred platform.
Today, I found out that Google Apps too could be an application platform. To me, Google Apps is considered a platform because it allows business users the ability to add new business features / applications on top of an existing Google Apps Account.
All these while, I thought Google Apps offer only the following:
Docs
Email
Calendar
Sites
and Chat
What I didn't know was Google Apps ability to allow its platform to be further enhanced through integration with 3rd party applications.
You can see a whole list of applications from the newly launched Google Apps Marketplace.

In Google Apps Marketplace, you can find the following types of applications / products:
Accounting & Finance
Customer Relationship Management (CRM)
Document Management (DM)
Project Management (PM)
Sales & Marketing
Business Process Management (BPM) & Workflow
etc…
Some of the apps are free while some requires monthly fees.
This interesting post by Lifehacker highlights the Top 10 Google Apps Marketplace Apps.
Just to see how easy it is to integrate these apps into my Google Apps account, I gave one of the free apps a try, a social productivity, project management and task management app called Manymoon.
To do that simply head on over to the Google Apps Marketplace, click on the Manymoon link and you should see an Add it now button.
Clicking on the button, you'll need to enter your Google Apps domain, in my case Wareprise.com. So yes, in order to be able to use the apps offered by the Google Apps marketplace, you will need to have a Google Apps account. If you don't have one, sign up for a free Standard Google Apps account.
Once logged in, you'll just need to agree to some terms and allow data access to Manymoon and in less than a minute, the application is active.
Once activated, you can see a link to Manymoon from your Google Apps dashboard.
Clicking on Manymoon brings us over to the Manymoon website.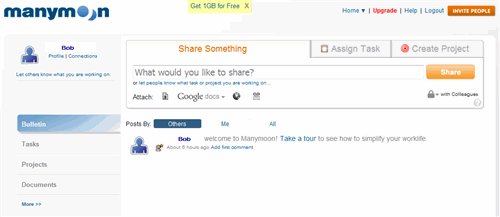 With Manymoon, we can now create projects, milestones, assign tasks and manage project documents.
Overall, I find integrating additional features into Google Apps a good experience since it's so easy to install and get started right away.
One notable advantage about all these has to be its single sign on capability. You just saw how I logged into Google Apps just once and from my dashboard, be able to access my emails, calendars and project management all from within one login attempt.
The days of having to remember multiple usernames and password will soon be over with Google Apps around. 🙂
In my future posts, I will definitely give more of these apps a mention / review. Two that I can't wait to try out is RunMyProcess and Cordys Process Factory, both related to Business Process Management (BPM) and workflow.
If your organization is not focused on any specific application platform for now, do consider Google Apps as your organization's application platform today!