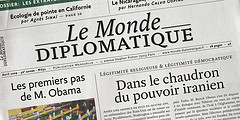 I just had a shock just now as all fonts within my Vista OS got messed up. photo credit: FontFont
Launching Google Chome, I was surprised to see that all text are now italic while Firefox shows text which are bold.
Initially I thought that this weird text behavior was caused by a virus. Luckily it's not but rather caused by uninstalling a program called Left 4 Dead.
During the uninstall, it did prompt that it was trying to remove some system files which I clicked on No. Anyway, the uninstallation process messed up my fonts and now everything looks ugly. Definitely not the way I want it to look.
So I did a search in Google on "how to reinstall windows font on vista" and the first result was from Microsoft Support.
I looked through the page and this title caught my attention.
To reinstall the standard fonts included with Windows
Basically it's saying that I need to run Windows Setup again which will replace missing or changed files. However, there was a warning which goes like this:
Warning If you run Windows Setup, you may lose programs and hardware drivers that you have installed since the last time Windows was set up on your computer
Hrmm.. I really don't want to lose programs and drivers. There must be another way.
So I searched around further and finally found a solution from this forum. There are many suggestions on the forum which includes altering the registry, but this simple method worked for me.
Navigate to C:\WINDOWS\FONTS
Right click and select Install New Font
Browse to C:\WINDOWS\FONTS
Click Select All
Click Install (Be warned, if you have 100 fonts, you need to click 100 times!)
Restart your machine.
Once restarted, everything went back to normal. The text and the fonts now works fine. Phew! What a relief.
I guess the fonts were still there but somehow during the uninstall, the registry got messed up. So reinstalling each font did the trick.
Hope it helps anyone out there encountering the same problem.