A colleague asked me a question the other day.
The question is, Yo Mr. IT, do you know of a way to backup outlook's data and let it run from a USB?
My answer to him is… Yes and No!
I explained to him further. Basically Yes, you can backup your outlook's data by going to File > Data File Management. Select the name of your data file and click Settings. You should be able to see a file path. Copy that path then click on Start > Run and paste it on the box. Remove the word Outlook.pst and click Enter. You should be able to see the folder where your outlook pst file is located. Simply copy the Outlook.pst file to your USB and thats how you can backup your outlook data into a USB drive.
Now for the second question where you want to run it directly from the USB, well… the answer is NO, it's not possible unless Microsoft comes out with a portable version of Outlook which allows us to run Outlook from the USB itself.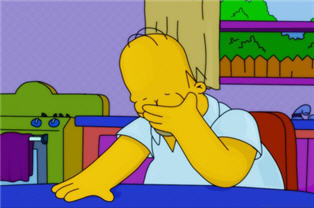 He was kinda dissapointed with the answer but he still thank me for showing him the way to backup his outlook.pst file.
Feeling discontent, I went back to my pc and started to Google for possible solutions to actually run outlook from a USB.
I couldn't find anything which allows outlook to run directly from a USB, but there is something close.
It's called EssentialPIM Portable Edition.
Basically EssentialPIM Portable is U3-compliant and works straight from your removable media, whether you use a USB flash drive, compact flash card, or even a good old floppy.
Some key benefits of using EssentialPIM Portable:
Plug and run EssentialPIM. All your settings are stored in the removable media.
All your data is saved in one single *.epim file, which can be stored on the same removable media.
All data is strongly encrypted. The portable edition uses industry standard Rijndael, 128 bit key (same as the desktop edition).
No traces are left on the system you are using.
You can set up directories for backup and temporary files on your home computer.
Some key features of EssentialPIM
Allows synchronization with Microsoft Outlook
Manage Scheduler (Tasks)
Manage To Do List (To Do)
Outliner (Notes)
Contact Manager (Contacts)
Without hesitation, I went to my colleage and showed him the neat software. We tried it together only to find out… hey what about emails?
That's the reason why I mentioned "something close" earlier on! It doesn't store your emails. * (Updated: 14 July 2010 – A solution! ->  The Essential Pro version now supports email as well!)
But anyway, he still thanked me because his main purpose of running outlook directly from a USB is so he could access his schedule and contacts. Since he is always on the run and our company does not provide him with a laptop or pda, he can now depend on the portable data residing in his usb. Whenever he needs to access his contacts information, all he needs to do is just run into a nearby internet cafe and get the data instantly by hooking it up to a pc. He can also be assured that all his data is securely located in his USB only as it does not require any sort of data synchronization with the Internet cafe's machine.
If you have the same needs as my colleage, check out EssentialPIM Pro Desktop or Portable today or Download the trial version here.