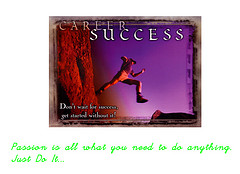 Without doubt the success of an organization lies on it's employees abilities to perform well towards an organization's mission and goals. photo credit: flicKrN Rahul
It is therefore crucial for organizations to have a workforce which is positive, have the right skills and can work well together.
Retaining good employees isn't an easy task as they are highly sought after for their skills and commitment.
On the other hand, HR departments also face challenges when it comes to dealing with employees that just don't fit quite right in within an organization.
Someone that don't really fit in usually lacks the following key skills to excel at work:
Teamwork
Leadership
Communication
Decision making
Stress management
Social and networking
From another perspective, an employee who lacks the above skills is always saying:
I work alone!
Everyone is so demanding! The stress is killing me.
I prefer not to have any subordinates since I can work alone!
Meetings are a waste of time since I prefer to keep opinions to myself.
No company organized events for me! There are better things to do.
I'm not making a decision. I will only do a particular work if I'm instructed to do so by my boss.
HR departments who have been informed about a problematic employee could potentially take the following actions:
Give out a warning letter which states the possibility of a termination (a harsh approach)
Conduct a 360 degree appraisal / review for a chance to improve (a softer approach)
Rather than giving out a warning letter bluntly, HR departments can try to conduct a 360 degree appraisal / review whereby an employee gets a chance to evaluate his own attitude as well as getting evaluated by his co-workers such as:
Peer
Line Manager
Subordinates (if any)
Customer
Supplier
Others
This way an employees gets to see the gap in skills between what he thinks of himself against what his co-workers think of him.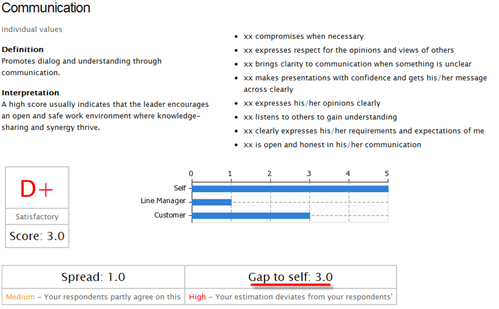 Sometimes people just don't know that there is a problem within one of their skills unless being told specifically on which area they should improve on.
By utilizing a 360 degree appraisal tool, a report can be generated which details out areas for the employee to improve on.
If you're interested in conducting a 360 degree appraisal / review for your middle managers or any employees, then check out Atlas – a hosted survey engine that provides a range of 360 feedback and employee surveys.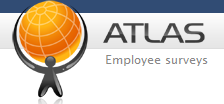 The first thing to highlight about this web based SaaS tool is it provides a FREE package which allows us to test and try the system before having to pay anything.
So, good job to Atlas for being transparent on your services by offering a freemium package.
I gave the Atlas 360 degree appraisal a try by signing up for a free Atlas account.
Once I got access, the first thing to do is to create a survey.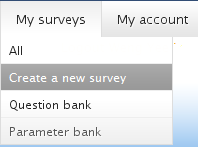 Then you can choose whether to create a multi rater (360) survey or a single rater (employee satisfaction) survey/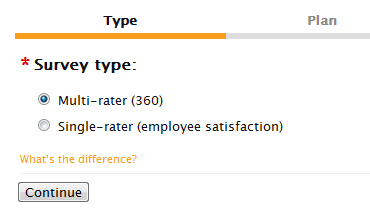 Next, you'll be required to enter the subject of the survey (person to be evaluated).

In my test, I entered Bob as the employee to be evaluated upon.
Next is to give the 360 degree survey a name and a description.

Now that the survey is created, the next logical step is to create the 360 appraisal questions.
If I were to conduct a 360 review the manual way, I would be stuck at this process because I simply lack the knowledge on what questions to asks.
Do not worry as Atlas has provided us with a standard set of questions based on their many years of experience dealing with employee surveys which measures the following 6 key skills (60 questions):
Stress management
Communication
Decision-making
Leadership
Social and networking
Teamwork
If at any point, you feel that there is a need to add your own custom questions on top of provided standard questions, it is still doable for a small fee.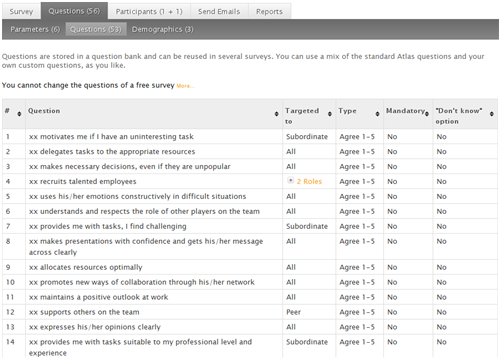 Since the free version doesn't allow any new questions to be added, I will just go ahead with the ready made questions.
Next step is to add respondents by simply selecting a role as well as entering the respondent's name and email address.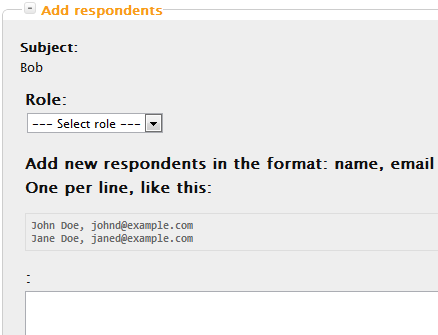 You can add respondents for the following roles:
Line Manager
Peer
Subordinate
Customer
Supplier
Others
Once all respondents have been assigned, you're now ready to send out emails via Atlas to notify them to fill up the survey.
The system can also be instructed to send out reminders via email to those who have yet to respond to the survey.
Give the respondents at least a week to provide their feedback before closing the survey after which you can go ahead to generate the 360 appraisal report for the person being evaluated.
I hope today's post provide some valuable steps as to how you can easily conduct 360 degree appraisal / review online via Atlas. Do check them out today!