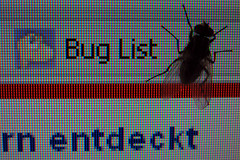 If your organization or IT department develops and maintain software / web applications, a good open source tool to manage application bugs is Bugzilla.
Bugzilla's key features allow application developers and testers to key in the various bugs that have been found and reported. Once entered, it's possible to associate a particular error to the code owner so that he / she can work on making the changes. Its advance reporting system can generate graphs and charts of all bugs and it's current status in each project. Photo by pasukaru76.
One challenge that Bugzilla users face is the management of the bugs list. As more bugs are reported, the list grows quite huge making it very difficult to see how the bugs are inter related. Sometimes, one system bug causes many others to appear.
It is therefore important to be able to view a list of bugs and be aware of who will be working on it from the perspective of a project plan.
From a project plan, the project manager can easily spot:
who generally has the most bugs to fix
when a group of related bugs can be fixed (estimated time)
a gantt chart showing the dependencies between the bugs
Now you may ask, is there a software that can help project managers to generate a Microsoft Project (.mpp) file from Bugzilla?
Yes there is and it's called Projzilla – a tool which brings Microsoft Project and Bugzilla together.
Below is a sample screenshot of the output: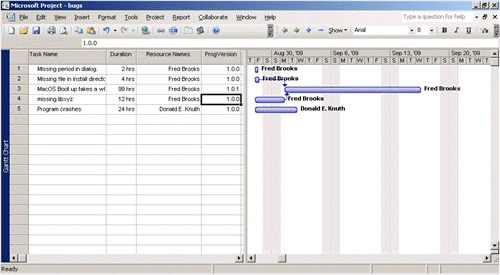 For more details on how Projzilla works, check out this video.
Hopefully Projzilla can help to manage your system errors better.