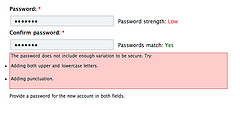 Did you know that there is a simple way for you to reveal your asterix password which is saved by your browser? photo credit: jonas maaloe
All these while, whenever I create a new web based account, I would let my browser remember my username and password so that it saves me a step from having to enter the password every time.
I believe most Internet users would also do that same since we thought that it's ok and safe to save the password as it isn't displayed (hidden behind asterix).
Today I would like to highlight a method on how you can easily see what's the password behind the asterix without having to install any third party application. All you need is to have Javascript enabled on your browser.
Before revealing this method, it's good to think about some of the advantages / vulnerabilities about this technique:
If you're the only one using your machine, then this method helps you to recover a password which you may have forgotten but was saved by the browser.
On a shared machine, this method can be exploited to view other user's saved password without him / her knowing about it.
So the next time the browser offers to save your password, think about whether or not someone else will be using your machine. If yes, then it's better to not allow the browser to save your password.
If in the past you have visited some cybercafes and saved your password into the browser, we're talking about a total stranger potentially using this method to access your accounts such as:
Facebook
Gmail
Yahoo Mail
Blog Administration
Company intranet
Twitter
and more web based apps
By now you must be anxious to find out how you can easily reveal the password behind asterix saved in your browser.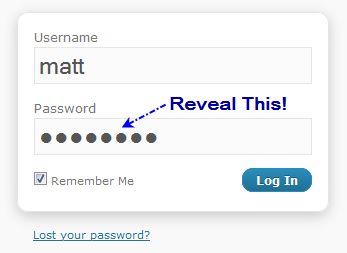 This is how….
On the page where you see the username and asterix password (screenshot above), simply copy the scripts below and paste it into the URL box of your browser and hit Enter.
Walla, you should now see your password revealed!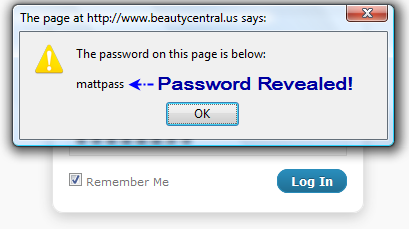 So that's the trick to reveal the password.
I hope you can use this method to help yourself or someone else to remember a password and please ensure it's for that sole purpose only. 🙂
Hat tip: Easily Show The Contents of Password Fields