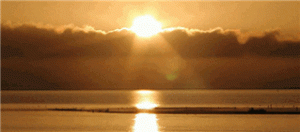 After nearly a month of research, I finally found a solution to a colleague's IT problem as discussed in this post – How to backup outlook and run it from a USB
With this solution, yes, you can run outlook directly from your external drive. Firstly let me define what external drives could be:
External hard disk
Ipod
USB drive
Basically any device which allows you to store digital content
The possible applications that you can run on the external drive:
Games
Microsoft Outlook 🙂
Microsoft Office (Word, Excel, Powerpoint)
Adobe Apps (Photoshop, Illustrator, Acrobat)
You favorite browser with all setttings saved including your favourite bookmarks
Basically any applications which you can installed on your machine can be installed in the external drive.
With this solution, the following scenarios are possible:
Your Ipod can act as a PC as well. Just install all your applications in it and plug it on any machine for the applications to work.
Do a software demo without showing it from your laptop. Just install the software in the external drive, plug it into the client's machine and present from there.
Backup files together with the application required the run the files. During urgent times, having access to the file itself is useless without the application to run it. With this solution you can be assured of accessing not just the file, but the information contained in it as well.
So to cut the long story… what is the solution?
Introducing MojoPac

MojoPac is a friendly technology which allows you to take your entire pc on any storage device such as Ipod or USB drive.
For MojoPac to work, just plug your MojoPac into any PC or notebook and instantly turn it into your own desktop, with instant access to all your files and applications. So yes, it's like having another set of machine installed in your storage device.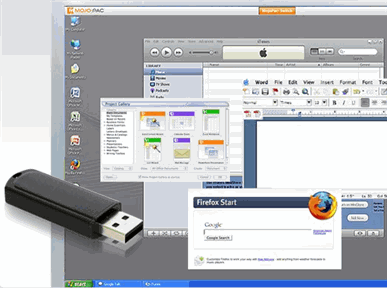 But what about security? Would anyone who has access to my external drive be able to access my files? Definately not. MojoPac has security features built in which requires one to login with a username and password upon plugging in the device. It is like a windows authentication login which you must provide before being allowed access to your desktop. The best part, your applications, browsing history and data is never left behind on the PC it is connected to. What happens on MojoPac, stays on MojoPac.
It's really easy to create a MojoPac. Just follow these three simple steps.
Download MojoPac
Install MojoPac
Install applications in MojoPac
Give it a try today!