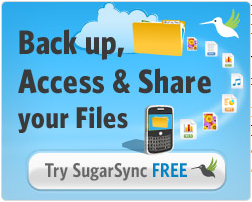 Nowadays many have access to multiple devices such as a PC in the office, a Mac at home and an iPhone or Nexus One as the preferred smart phone.
With so many devices to manage and utilize, we occasionally have trouble remembering which files or document is located where.
For example, you may be working on a document from office and as you rush home to cook dinner for your kids, you forgot to save the file into your thumb drive. After dinner, you had to head back to office to get the file so you can continue working from home to meet tomorow's deadline.
Another example are your music files where you have a set in your office PC, a set in your Mac and another in the iPhone. If only there is a way to upload all music mp3s in a single repository and whenever you want to listen to them, you can just stream it via the Internet.
With cloud computing technology becoming more advanced, stable and reliable, more and more individuals are beginning to adopt this technology as a new way of computing which helps us become more productive and efficient in our work.
As of today, there are many types of online apps to help us store and manage our files online. But one that caught my attention has to be SugarSync which helps us share and synchronize our files and documents between multiple devices such as:
PC
Mac
iPhone
Blackberry
Android
WinMo
For someone who constantly work between the office desktop PC and home pc or mac, having SugarSync can really make our lives easier.
All you need to do is to create folder on your work PC and SugarSync will automatically sync the contents of the folder for you so that when you reach home, the document which you were working on from Office is available the way you left at Office.
So no more having to worry about emailing the document to yourself or saving it into an external drive.
Setting up SugarSync is really simple. You start of by registering for a free trial account and downloading the SugarSync Manager.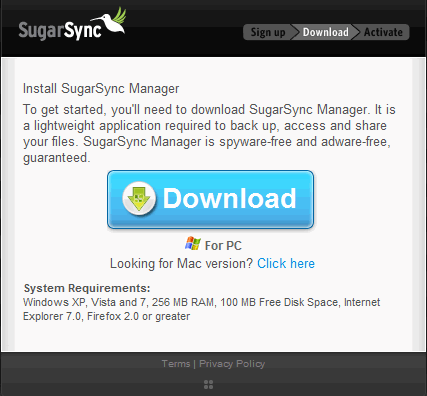 Once done, the first thing to do will be to sync your files and documents.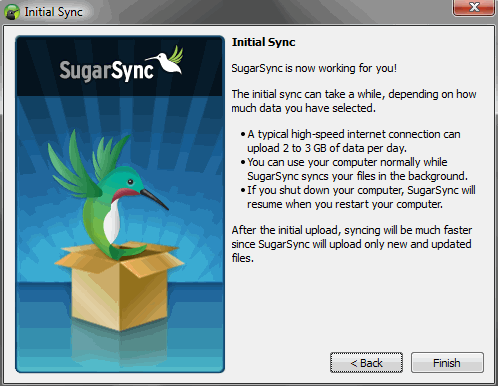 As for me, I thought for a while before deciding what files and folders I should backup and sync.
I asked myself this question, if my laptop got stolen today, what files would I wish I had backed up the moment before it got stolen?
My Thunderbird Emails
Photos of my Baby Son
Ebooks I've purchased
A few super important documents
So I went ahead by placing all the files and folders into SugarSync's Magic Briefcase.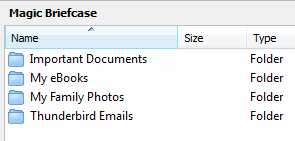 If my machine goes missing today, at least my important documents are still in the cloud.
Some other features that I like about SugarSync is:
Ability to stream music directly without having to download the music files
File backups have up to 5 version controls so no worries about overwriting the backup with a wrong version
Ability to perform simple editing of files directly through the web
Optimized for mobile experience
Ability to publish photos directly to my Facebook account
Upload files of any file size
If you do have multiple devices to manage, I'm sure you'll find SugarSync a useful tool. If not, you can still treat SugarSync as an online backup tool for all your important documents.
Check out SugarSync today!