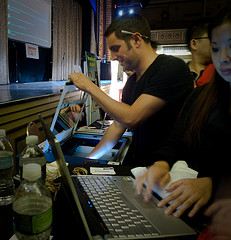 When it comes to collecting data and information, which method do you commonly use?
Some would create questionnaires, print out hard copies and mail it over to their respondents. Others might just create an online survey for free and collect data through the Internet, which is faster and more efficient.
If for whatever reasons your organization has decided to use the traditional pen and paper method to collect information, be prepared for some data entry action.
Performing data entry is one of the most tedious task that you and your team need to go through at the end of the data collection period.
Depending on the number of respondents and number of questions there are, the time to complete the entire data entry process could take hours, days or even weeks.
For large numbers of data to input, some organizations would hire a few data entry clerks just to key in data, hoping to speed things up.
Most times the owner of the data would create an Excel spreadsheet with headers on top for the data entry clerk to key in data where by at the end of each day, the clerk would submit the Excel file to the data owner for consolidation purposes.
In case the data owner is curious on how much data has already been entered, there's just no way to find out until the end of the day when the Excel file is submitted. If only there is a way to monitor if data is being actively entered real time.
In today's post I'll share with you a method on how you can use Google Sites instead of Excel for multiple users to simultaneously enter data via a web browser.
To do that simply head on over to Google Sites and sign up for an account if you don't already have one. Once logged in, click on Create New Site.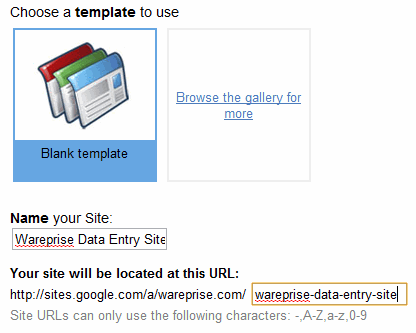 Once the site is created, this is what you'll see: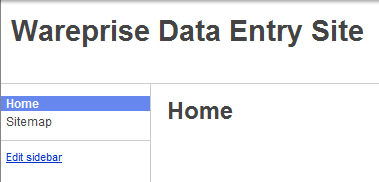 Quite plain and simple for now. But that's fine because our objective is to enter data. You can beautify the site with colors and graphics later on if you wish to.
Now click on the Create page button at the top right.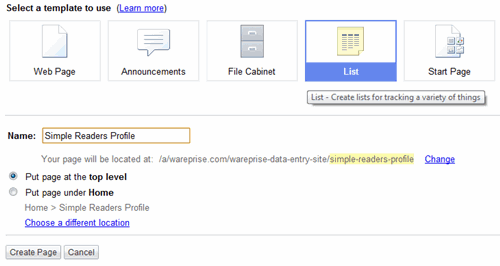 This time you would select List and give it a name. In my case, I created a list called Simple Readers Profile.
Click on Create Page.
The page will be created and next you will need to create a custom list.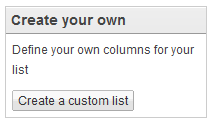 Click on Create a custom list button, now you'll be able to customize the custom list by adding new columns / fields to collect. In Excel's term, this equates defining the headers. Here, you can even choose your data types which includes:
Checkbox
Date
Dropdown
Text
URL
This is how it looks: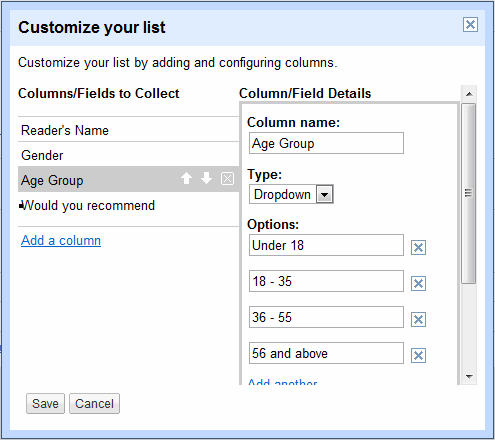 See how I added a few columns and defined options for the age group dropdown.
If you're using Google Sites to enter data, I would strongly recommend you to use Dropdown Type Columns with predefined Options whenever possible to reduce typo errors during data entry. It also ensures you'll have a consistent set of data when you analyze the data.
Now that the custom list is up, your data entry clerks can begin adding in data.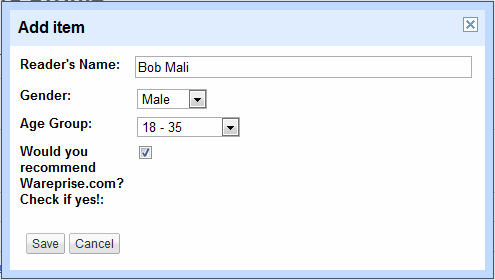 With a few clerks entering data simultaneously, soon you would have a huge list of data.
For this data entry page, you can allow certain people view only access. For example, if your boss calls you up every 5 minutes to ask if the data input process is done, what you can do is invite him to this page as a viewer so he could see the status of the data as it is. At the same time, it keeps him from messing up the list since he has view only access.
A few enhancements that I hope Google Sites could improve on:
Provide additional access levels besides just owner, collaborator and viewers
Provide feature to export data from custom list to Excel or even Google Spreadsheets
Integrate custom list with Google Spreadsheet so that we can change data in spreadsheets and have it reflected on the custom list. Something that is possible with Sharepoint. 🙂
Well, that all I have on how you can perform simultaneous data entry using Google Sites. Hope it helps anyone out there and if it does, let us know your experience. Is it better than using Excel?