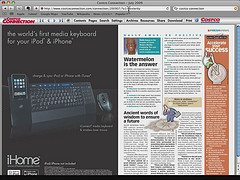 A/B Testing is a niche market that has become extremely popular as of late and for good reason.
Everyone knows someone who is trying to make it big on the Internet with the next great idea.
A brilliant idea is useless if you don't have a great website to go along with.
What's the point of having hundreds or thousands of visits each month if your users are visiting just a few pages and quickly leaving your website.
A simple A/B test of your website will clearly show which version of your website outperforms the others.
For example, if your website gets 100 hits a day, 50 will see one variation and 50 will see another; causing different reactions, time on site, bounce rate, and most importantly, conversion rates.
After reviewing the results and determining which variation performs best to suite your needs, you will then have to make the decision as to which version you would like to show all your customers or choose to continue testing.
The old way of A/B Testing testing required lots of programming, more complex results, and man hours.
Today even the most basic internet users can quickly create their own website variations and make their own adjustments, without calling their programmer.
A user can be signed up and begin making adjustments to their website in under 5 minutes with some of the better A/B testing tools available these days.
Visual Website Optimizer is one that I've tried. They offer 30 days free with no credit card required to sign up.
Depending on what aspects of your website that you want to improve, whether it's online sales or sign ups, this web based tool can help you track which versions of your web page converts better.
For those who are using content management tools such as WordPress or Drupal, you can perform A/B testing by simply installing the relevant plugins prior to creating any tests.
Sites that do not depend on a CMS can simply leverage on the visual website optimizer to create multiple variations to test.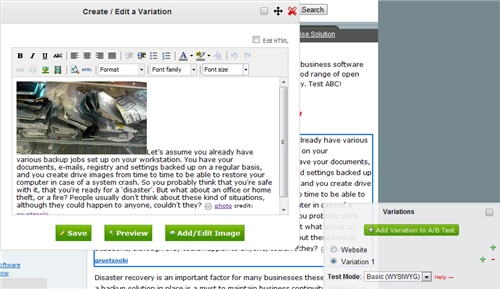 This is a really neat feature because you do not need to change your web site's codes just to test which variation performs better.
Simply add as many variations as possible via the online tool and once you're done, you'll need to specify conversion goals.
Conversion goals are used to track if your site visitor does what you want them to do, such as ending up at your sign up page or even your check out page.
If there is a conversion for a visitor, you'll be able to see the stats via the reports which helps you decide which variation to eventually put up on a permanent basis.
At the end of the set up, simply copy and paste an auto generated script into the header section of your web site and you're ready to begin testing which variation converts best. See below for a sample performance report.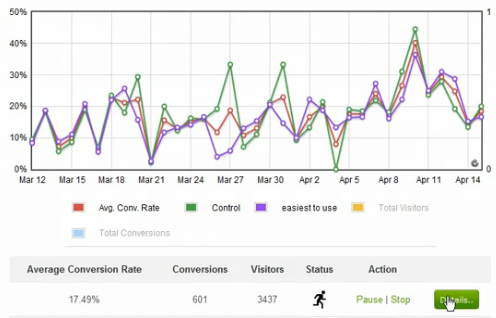 Also do check out this video on how to do A/B split testing in 2 minutes.
If you have a website which is getting a good amount of traffic but not converting very well, you should definitely check out Visual Website Optimizer in detail and begin A/B testing right away.