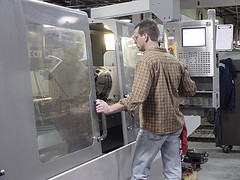 Lately we see the emergence of many web based Internet applications built specifically to serve various computing and automation purposes. photo credit: Saginaw Future
In the past, if you need capabilities from an ERP system to automate and streamline your business processes, you'll need to purchase an ERP system, either as a package solution or built from ground up and implement it on premise / in-house.
If your systems are deployed within your office network, then it's very important for the systems to be monitored and managed well to ensure business continuity.
The following are some important aspects to look into after deploying in-house systems:
Application management
Server management
etc…
To manage all those above, it's crucial to have a good team of IT personnel to ensure that the base IT infrastructure which supports all systems work perfectly.
Sometimes, organizations struggle to manage IT systems especially after a system has been handed over by a 3rd party implementation team.
For example, an organization which is in the machine fabrication industry may not have the right IT staffs to management their ERP system, which is vital to the success of their business.
This scenario has prompted ERP system vendors to develop systems which are hosted and managed by the vendors rather than by the client.
There are a few advantages to this as the service provider does the following:
Backup
Network monitoring
Software updates / patch management
Availability management
Service support
etc..
Lately, the costs for storage, servers, computers and Internet bandwidth have gone lower. These technology are also getting more stable, reliable and secure.
It's just a matter of time before critical business applications like ERP system gets adopted, migrated and hosted on the cloud through Online On Demand SaaS based ERP systems.
The following are a few SaaS based ERP systems:

Plex Online SaaS ERP focuses on the manufacturing operations which includes inventory management, production management, quality management and others.
Manufacturers from various industries such as automotive suppliers, F&B processors, industrial machinery have used Plex Online to connect and integrate the entire manufacturing process.
Plex Systems recently completed its annual SAS70 Type II Audit, demonstrating the organization has adequate control and safeguards in place to host and process data for manufacturing enterprises.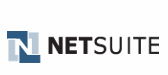 NetSuite is a SaaS business software that supports the entire company from Accounting, ERP to CRM functionalities.
NetSuite has three key components which includes NetSuite Financial, NetSuite CRM+, NetSuite Ecommerce.
One key highlight has to be the NetSuite OneWorld which is capable of delivering real time global business management and financial consolidation across different geographies and subsidiaries.

Openbravo is a leading web based open source ERP developed to help businesses improve overall performance.
Its key functionalities includes master data management, warehouse management, production management, business intelligence, etc.
One key highlight is its ability to completely and seamlessly integrate with Openbravo POS, an open source point of sales(POS) application with almost 10,000 installations per month.

Odoo.com is OpenERP software hosted by the service providers themselves.
OpenERP's key modules include manufacturing management, warehouse management, financial management, CRM, etc.
With Odoo, you'll just need to customize and activate the required features and pay for only what you use.
—————- End of online on demand SaaS based ERP systems list ——————–
If you know of any other web based ERP systems, kindly let us know in the comment box below.