Are you about to release a web application to the public or  to an internal department?
The big question is, has your testing team completed a thorough test on the web application? There are many types of tests which should be conducted namely regression test, functional test, system test and other types of test. As such picking a test management tool or tools is crucial to development.
Two of the most important tests which must be carried out is load and stress testing. Most performance issues will arise only when the server is stressed with high user load so the only way to overcome this would be to run the tests to find out how many concurrent visitors the web application can serve without any problems.
It's not easy to conduct load and stress test because it's really challenging to get a group of people to access the web application at the same time. To overcome this challenge, one can utilize advanced automatic load and stress testing tools. The following are 7 good web application load and stress test tools for your testers to try and evaluate.


The creation of JCrawler began when the author of the tool couldn't find a load testing tool which is good enough to test load one of their production server which was giving them load problems. Because of the issues faced and not able to get much help from other available load test tools out there, JCrawler was created. Some of JCrawler's key features include a GUI console mode, easy configuration and the ability to crawl a large web application for all urls.

OpenSTA is a free, open source, community supported web load testing tool which is capable of performance and http stressing web applications. The testing methodology of this tool allows test engineers to record and replay a predefined test script in order to simulate activities of many virtual users at one time. OpenSTA works mainly on Win32 platform.

FunkLoad is a tool written in Python and it is commonly used to test load a web project and help identify potential problem areas. It also supports functional and regression testing capabilities to allow application testers more areas to perform test on.

Curl-loader is a testing tool written in C-language for the purpose of testing web server pages via the simulation of many virtual users loading specific pages concurrently.
Pylot is mainly used by performance engineers and software developers for capacity planning purposes with the main objective to test an application for its scalability and performance. Pylot is a free and open source tools with key features such as multi threaded load generator, real time stats with a user friendly GUI mode.

WebInject is an automated testing tool written in PERL to test any http interfaces. A key feature is it's ability to be a standalone test runner for integration purposes with other applications or frameworks.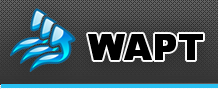 WAPT is a load and stress testing tool for web based applications and websites. If you're always wondering how your site will perform when it is hit by many users trying to access concurrently, the WAPT will help you achieve this simulation without any disruption to your business and yet helps to uncover any loopholes within your site. WAPT is built specifically for the Windows environment so you can expect a rich GUI to help with your load testing customization and execution.