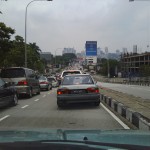 Recently I got lost while driving together with a friend looking for a some food to eat. This made me wish I had a GPS device with me at that time. The feeling of being lost in an unfamiliar territory freaks me out. The bad experience made me decide it's time to get a GPS device and my preferred brand is Garmin.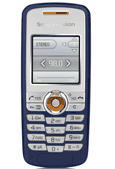 Around this time, my three year old phone's (Sony Ericson j230) battery kept dying on me. So instead of buying a new battery, I thought of going for a new phone instead. 🙂
With so many new gadgets on my mind, I wanted to have just one device packed with all the following capabilities:
Standard phone functions (Call, SMS)
GPS navigation (Car, Walking)
Web surfing via WI-FI or 3G
Email
Calendar
View common files like (PDF, Word, Excel, Powerpoint)
Camera
Music mp3s
Video
I looked around and finally found the Navigation Phone of my dreams…. the Garmin Asus nuvifone G60.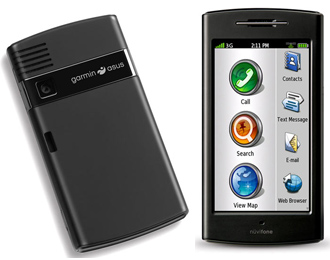 This navigation phone fulfills all my requirements as stated above except for video playback capability and the web browser does not support flash. So no youtube while surfing the Internet.
I've been using the phone for more than a week and so far I'm still loving it.
Here are some pointers on how I use the phone on a daily basis:
Web Browsing
Every morning when I wake up, I would fire up the web browser to check the Internet for some of my important information. The web browsing experience is good and fast. Much better than using a PSP or Nokia E61 to browse.
Email
With the email capability, I can check and send email easily. Typing an email is also easy as there's a touch screen QWERTY keyboard. I had a Gmail account, so setting up the email on this phone wasn't a problem. If I receive an email with an attachment in any of the following format (pdf, excel, word or powerpoint), the phone will just open it up nicely. However, it's view only and only supports version 2003 and below. I tried to open an office 2007 document but it just won't fire up.
GPS Car Navigation
So far I have successfully used the GPS capability to find a new place to eat. My dad recently bought a book on interesting places to eat. With this new device, we'll be using it a lot to bring us to these new unfamiliar places to try out some new dishes. In case you're wondering if I have to pay for any GPS services, nope I don't have to. I just need to update the maps whenever there are new maps available. I bought the phone and that's the only thing I paid for.
The car mount which comes together with the phone is also very handy as it fits the phone nicely and securely. I wouldn't want the GPS device to drop off while navigating.
I also liked the fact that the devices shows me where's the nearest hospital, gas station, bank atm, shopping centres, food. This feature is really handy especially when I'm in a new location. Also, if I'm in another country, this device will also work. Will just need to update the device with the country's map.
This navigation phone also comes with junction view capability where it shows an image on the right of the screen indicating which junction I should take. See a screenshot below.

Image Source: Garmin
Calendaring
I use the calendering feature as my early morning alarm clock. I also use it to remind me of the dates to pay bills, etc.
Camera
The nuviphone G60 comes with a 3 MP Camera but no flash or zoom in capabilities. It takes decent outdoor images. Indoor images are a bit blurry. Quite standard for most phones with camera. One really neat feature about the camera is the ability to geo tag the image. Let's say I've just successfully navigated to this new place to eat. I would take a picture using the phone while I'm in the restaurant and tag the photo with the current GPS location. The next time I want to return to the place, just click on the image, click Go! and nuviphone G60 brings me there. To view a sample photo taken with the device, see the first image at the top of this post. Click on it to view its actual size.
News Reader
I subscribe to the my favorite site feeds. Everytime I'm connected to a WIFI, it will download news for me to read.
——————————— End————————————-
Above are some ways how I use the navigation phone on a daily basis. There are still some other feature like Ciao! and the pedestrian mode for in hand navigation which I haven't got a chance to try out. But so far I'm loving this phone.
If you're interested to buy one yourself and have some doubts or questions, feel free to ask me. I'm one happy Garmin Asus nuvifone G60 user. 🙂
View a video below on – Unboxing the Garmin Asus nuvifone G60