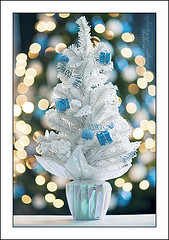 Happy holidays to all and I hope you all had a wonderful Christmas.
Did you receive any interesting Christmas present this year?
I bought an Android Tablet for my wife and so far we really like the device.
I know, you must be wondering if I bought the gift my wife or for myself. 🙂 Anyways, we're both happy, so that matters most.
Today I decided to write a simple review on this X220 Tablet PC to highlight a little bit about this product and how I purchased it online. Yes! I bought it online!
Before I proceed this is how the device looks like.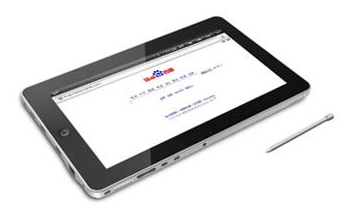 These are the technical specs:
Color: Silver
CPU: Infomix ix220 1GMHz ARM11
OS: Google Android 2.1
RAM: 256MB
Internal Storage: 2GB
TF card support 32GB max extension
Display: 10.1 inch resistance touch panel 1024*600
GPS: GPS RF XN203
3G: support external 3G (EVDO/E1916)
Camera: 2.1 Mega Pixel
A list of what you can do with the device:
Surf the internet. Note that this is not mobile browsing with little graphics, etc. The browsing experience is as good as surfing on the computer or notebook. This is the main reason why I bought this device. I can really surf anywhere… even while doing big business. And it's a touch screen so you'll just need to hold it with your left hand and browse around or type with your finger onto the screen.
Watch movies. You can also output the movie to your plasma or LED TV for better viewing experience. Your TV / monitor just needs HDMI input support.
Listen to music. You can also output sound to an external speaker if you find that the internal speakers are a little soft.
Read eBooks. This device allows you to launch PDF files or any text files that you have.
Add new apps. The Android Apps Marketplace has got all sorts of free and paid apps for us to download and use. Everything from business apps to games.
The key strength about this device has to be mobility. If you want to quickly show your client a website or an image, this tablet will surely impress your client.
Starting up the device doesn't take more than a minute and if you just put it on standby mode, waking up just takes about 2-3 seconds.
When my wife first saw the device, she was like, what is this?
She asked because it's not the normal Windows operating system and at the same time it looks like a giant smart phone.
I told her that the operating system is Android which is based on a modified version of a Linux kernal and it was bought over by Google in 2005.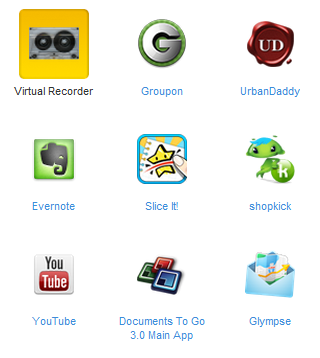 To see what apps you can install into your Android device, you should definitely check out the Android Apps Marketplace.
The device also comes with a GPS antenna so you can identify where you are currently and find interesting places near you. Great if you are at a new place.
As for the device's downside, I find that it takes quite a while to fully charge the device. So what I do is just let it charge every night before going to sleep so that the tablet is fully charged the next day.
Another thing to highlight is that Android version 2.1 doesn't support Flash player.
Now let me relate the buying experience. I bought this device from AliExpress.com – a trading place for products which are mainly from China.
Initially I was worried if it's safe to purchase this device online. What if it's a fake or maybe the merchant might just take my money and not deliver the product.
Soon I found out that AliExpress provides eScrow buyer protection which means that money is only released to the supplier after the delivery is confirmed. AliExpress will be the middle-man holding on to the money temporarily.
As for the tablet that I bought, although I have paid for (to AliExpress) and received the device, I have yet to click on the confirmed order received button because I want to ensure that the device really works (lots of testing) before releasing payment. See screenshot below.

And did I mention how fast it took to deliver the product to my home? Just 2 days. I purchased it on the 22 Dec 2010 3pm and got it on 24 Dec 2010 3pm. The shipment was made via UPS expedited. I was quite surprised because I thought that there will be delays due to the Christmas holidays. However, do note that this shipment was made within Asia, which might be why it took just 2 days.
Until now I'm generally satisfied with the device. I'm looking forward to explore the Android tablet further and might even try to learn up apps development for Android devices.
If you too would like to purchase an Android tablet, then you can consider buying from the same supplier as I did (Lane Lau's Store | 10″ Android Tablet).
No worries, if you really do purchase, there's no commission whatsoever for me. I'm just a satisfied customer. If you have any questions or comments, just let me know.
Till then, happy holidays again and have a great 2011 year ahead. Hope you enjoyed reading my X220 Tablet PC Review.