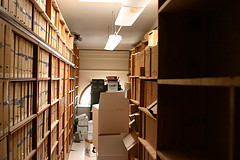 Are you an owner of a legal firm or simply working with one? If yes, how does your legal firm manage the heaps of legal documents belonging to various clients?
I've personally been to a legal firm and saw many racks of hardcopy documents. I wonder what happens if there is a fire and all the documents get burned. Do they have a soft copy of the document saved in an external disk somewhere?
Also, when there is a need to find that one specific file belonging to a client, how quickly can they find it? If it takes more than half an hour to find, then we're talking about time wasted trying to find just one document.
If your legal firm is spending much time trying to locate files, then a document management system (DMS) could help tremendously. One of the most powerful feature of a DMS is the search capability where people can just type in the client's name or even enter the name of a case and be presented with a whole list of related documents. Note that the search will only work accurately if the documents are meta tagged correctly before being saved into the DMS.
There are a few Open Source DMS out there in the market today such as:
KnowledgeTree
OpenDocMan
Kordil EDMS
OpenKM
But there is one which is created specially for lawyers / law firms / legal firms called Docs4Lawyers.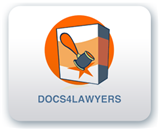 Docs4Lawyers is built on top of Alfresco – a leading open source platform which provides key features such as document management, centralized storage, check in / check out, categorizationgoo, version control, auditing, search capabilities, security and more.
Docs4Lawyers is provided out of the box meaning all you need to do in order to get started with the system is to download it for free, install it without much configuration needed and you're good to go managing legal documents.
What separates Doc4Lawyers from all the other open source DMS is its specific adaptation for use by legal professionals such as:
Commonly used metadata fields
Client and matter management modules
Matter centric favorite folders
With such adaptations already pre configured, you can really begin using it out of the box. However if there is a need to incorporate additional metadata fields, modules or folders, it can be easily achieved within Alfresco.
If your law firm is currently struggling with massive hard copy documents lying around and having difficulty searching for them when the need arises, do check out Docs4Lawyers.com today.