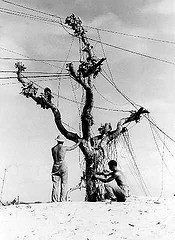 The other day, I was reading an article which stated that ITSM and UC are beginning to be adopted by more businesses and will become even more significant during these hard times.
ITSM stands for IT Service Management and its key aim is to assist in providing excellent services to customers through proper and proven IT processes. Implementing the right ITSM tool is vital to differentiate your services from your competitors.
As for UC, it's a concept very new to me. I researched about it, only to find out that UC stands for Unified Communications.
Basically UC refers to a trend in business to simplify and integrate all forms of communications. Photo by msandy.
Forms of communications these days refer to Voice Over IP (VOIP) phone calls, instant messaging, emails, voice mails, etc. In the olden days when the Internet did not exist, businesses relied on private branch enchange (PBX) to accept calls and route them to the correct extentions. Having such capabilities then helped to ensure communications were effective.
Today, having a flawless communication system within the office environment is a must. For business users, they can be more productive by relying on their communication system to manage calls and voicemails, send instant messages and even schedule meetings.
Some common Unified Communications software includes Microsoft's Exchange Server and Office Communications Server. Another good one which is worth mentioning is UNISON – unified communications alternative to Exchange Server and Office Comunications Server.
The best thing about UNISON – it is FREE! Yes, you can basically download the software, install it and use it for FREE. Basically UNISON gives your business fully unified communications at ZERO COST. Of course you will still need to pay a technical person to implement and manage the system. But other than that, you pay nothing.
So what's the catch?
Definitely UNISON needs some money in order to survive and maintain their business. Yes, we all need money to survive. For UNISON, it will be through advertisements which are displayed within the UNISON desktop. If you prefer not to have ads on the software, just pay an $50 (annual fee per user). Still affordable compared to its competitors.
UNISON consists of two key components.
1. UNISON Server (installed on a server)
PBX / Telephone
Directory / Contacts
Email
Instant Messaging
Calendar Server
UNISON Control Panel
Components / Protocols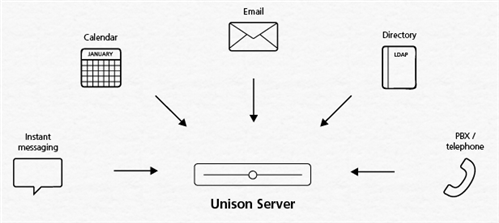 2. UNISON Desktop (installed on the user's notebook or desktop)
A desktop client similar to Outlook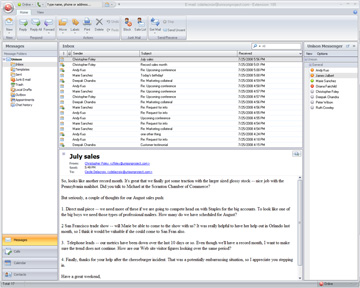 There are many benefits of implementing UNISON:
It's free for any organization to implement and use as long as they are ok viewing ads. I'm ok with it since it is free.
Ability to view call and instant messaging history
Just one software to manage
However, the downside:
Unison Server can only be installed on Linux. I was hoping it can be installed on Windows environment as well.
There is no web mail capability – meaning Unison Desktop must be installed on the machine if you need to check your mail or even chat with colleagues.
I find UNISON to be an enterprise software which will be able to benefit many organizations during these turbulent times. Those who were previously deciding whether to go for Exchange or Lotus can now opt for UNISON. I cannot be a 100% sure if UNISON can match its competitors features and abilities but when it comes to cost, UNISON is the clear winner. In my future post, I will review UNISON further once I have installed the software and give it a try. Need to get hold of Ubuntu Server so that I can install UNISON server.
Check UNISON out today!