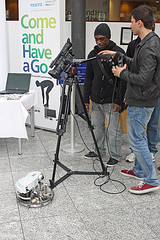 These days more organizations are using videos as an effective communication tool with their customers and employees. photo credit: bisgovuk Thanks to high speed Internet which is commonly available today, people can easily click on the play button and watch all sorts of videos without experience any lag or slow loading time. Some organizations are also creating videos for the purpose of marketing a new product or service, staff training, and even videos for new employee orientations. Obviously videos can bring many benefits for those who put effort into creating and publishing the videos. But is creating a video a simple process? For those who have tried it, I'm sure they can tell you the various challenges associated with creating a video. To create a video which is effective in delivering the right and appropriate message for the audience usually requires a lot of team work and collaboration from pre-production stage right up to post-production. In other words, there are specific processes that can be followed to ensure that a video can be produced effectively right from the beginning to the end.Besides following a set of processes, it can also be a challenge getting the following stakeholders to be on the same page:
Director
Script writer
Videographer
Actors / actresses / stuntman
and more…
Check out this post: Get everyone in video production on same page A web based tool which I'll be highlighting today will help teams to work and collaborate together seamlessly when producing a video. The tool is known as Market7 – a SaaS web based app for video production collaboration in the enterprise.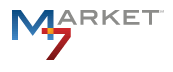 Before I gave this tool a try, I wondered why would people want to use Market7 for collaboration purposes when there are many other collaboration tools out there in the market such as Huddle or even Google Sites. After giving the free account a try, I saw how the web based tool was created specifically to help in video production rather than just offering generic collaboration features.

In Pre-Production stage, you can quickly put together your team and give them access into Market7. The collaborative script feature allows the script for a video to be developed collaboratively. Writing the script used to be the sole responsibility of the script writer but with this tool, multiple persons can work on the script and build a really good one.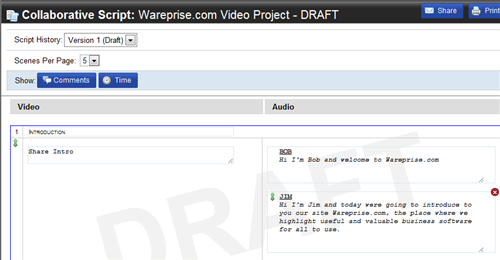 In production stage, tasks can be assigned and tracked appropriately. For example, someone can be assigned to go scout for a suitable location to shoot the video. The events feature will lay out all the activities required to produce the video in a calendar view. It also highlights the location and attendees involved. This is an important aspect of video producing since there can be many activities going on a daily basis so it's good for people to know what's happening when and where. When videos or other contents are made available, there's a repository for people to store and share files in a centralized location. Just like any projects out there, keeping tracking of its budget will help to ensure there's no cost overrun. The budget feature allows the video project owner to track costs as well as team members estimated time spent. In post production stage, everyone can benefit from Market7's annotative player where it allows video of any common format type to be uploaded.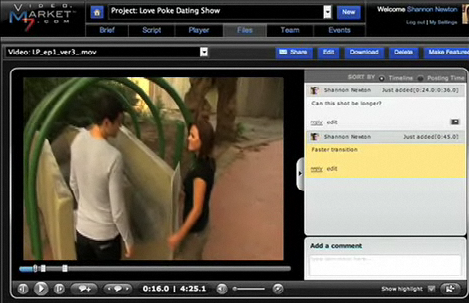 Noticed that on the right pane, people can provide comments on specific timelines for all to note and act upon. Overall I find Market7 to be a niche web based app which addresses the various needs and challenges faced by people producing videos. I hope today's post exposes you to a web based collaboration tool for video production that you can look into further the next time your organization plans to create videos.