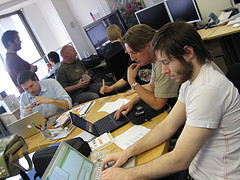 Is your organization using a single ERP system to manage everything related to your business from workforce management to financial and project management? photo credit: Phillie Casablanca
Most large enterprises with huge IT budget would implement costly ERP systems to streamline and consolidate their business operations.
Small to medium size enterprises (SME) usually opt to implement sub components of a total ERP system depending on their budget and needs.
Organizations who have IT staffs with open source knowledge usually implement open source software by themselves.
One of my friend's company implements the following open source software in his office:
Using a combination of these systems help to automate his business operations but it still poses some challenges such as:
System administrators having trouble managing several system updates.
Users have trouble remembering their userIDs and passwords for each system.
Organizations are dependent on several indispensable IT staffs since they have key skills to support the system.
Each system sits on its own database so data integration tools must be utilized for data consolidation and dashboard purposes.
Users are frustrated at having to go through trainings for each system as it has its own user interface, modules and functionalities.
Although implementing several open source solutions may be a cost effective solution at the beginning, in the long run the challenges may turn out to be costlier in terms of productivity loss, insufficient and inaccurate data and worst of all, a bunch of unhappy system users.
If only there's a system with just a single interface and login page that could cater for all the above business functions.
All these while I've been hoping for one and today I found it. This web based SaaS ERP system for small businesses and SMEs is called WorkforceTrack.com.

WorkforceTrack is a simple and mini ERP solution created specifically to cater for the needs of Small and Medium Enterprises (SMEs).
Although it does not handle manufacturing, logistics and distributions like how some other big ERP solution providers do, WorkforceTrack covers the following key modules nearly all organizations need:
Online Payroll

Online Timesheet

Attendance Tracking

Accounting & Finance

Document Management

Project Management (PM)

Performance Management

Human Resource MS (HRMS)

Expense Claim Reimbursement

Client Relationship Management (CRM)

For only $5 per user / month, WorkforceTrack provides a lot more features and functionalities than its competitors. See comparison.
There are two aspects about WorkforceTrack which I really like which makes it different from other solutions.
1. Performance and Goal Management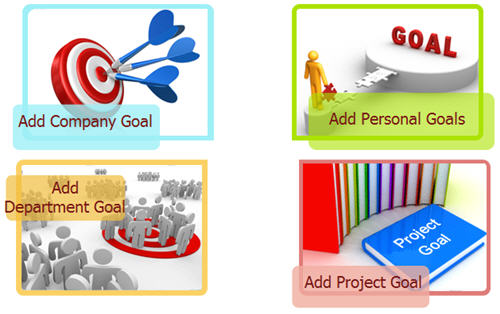 I've seen some organizations which have implemented high end expensive software which at the end of the day doesn't get used much. They can have the best CRM system but if the sales persons are trying hard to get new sales but not logging the efforts into the system, it doesn't provide much value at all.
WorkforceTrack provides the ability for goals to be defined from company level to department level to personal level. When an employee's performance is align to a predetermined goal, both the organization and the employee will have a way to track performance and achieve a common objective which is measureable.
In my opinion, all systems should incorporate some elements of key performance indicators (KPI) in it so that users have a reason to use the system at the same time organizations can benefit from full user participation and have complete data.
2. Dashboards and Reports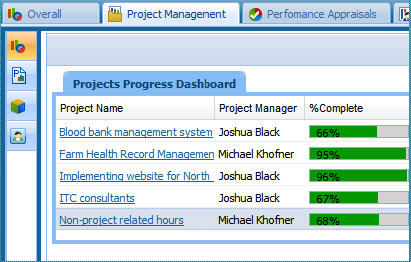 If you have multiple systems, it can be quite challenging to consolidate data from several databases to develop dashboards and reports.
But with WorkforceTrack, everything resides on a single platform thus providing key decision makers important details pertaining to the organization.
For example, with these dashboards, a CEO can easily see that:
Most projects are behind schedule
Sales pipeline is near zero
People are always on leave / vacation!
=> Disaster coming soon! 🙂
WorkforceTrack to me is a real unified management solution as it includes many key ERP functions on its SaaS platform for both system administrators and system users to benefit from.
For more details and information on WorkforceTrack.com check them out today (online demo) and give it a try by signing up for the 7 day free trial.