As a manager of a team, do you sometimes wonder if your staffs or subordinates are actually working on the right tasks, or even working at all?
Some may be just surfing the web for irrelevant materials while some may be wasting time chatting with friends via instant messengers.
Did you know that on average, an employee loses about 81 minutes of productivity to web based distractions such as engaging in social networking site and chatting online on a daily basis.
If your organization is suffering from unproductive and distracted employees, there are two options.
Option 1: Pull out the Internet plug
OR
Option 2: Implement a workplace activity management and monitoring software
One such software is BeAware Corporate Edition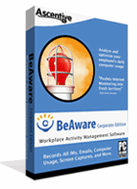 BeAware helps identify offenders, problem areas and frequency so you can coach employees, reduce company risk and help teams reclaim lost productivity.
BeAware tracks all employees PC activity through live, real time monitoring of emails, chats, web surfing and program usage.
BeAware can be remotely deployed on any networked company PC (local or remote) to monitor specific departments, individuals or an enterprise of up to 10,000 employees.
Once problem areas are identified, you can resolve them with better, access control, policies, employee coaching and motivation for improved focus and productivity.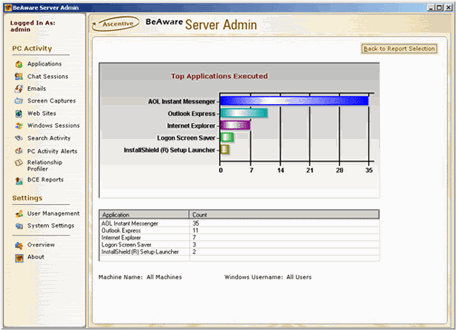 Screenshot of BeAware Server Admin
Also remember to check out some articles and whitepapers about employee productivity and monitoring solutions.
With a workplace activity management and monitoring software implemented in your organization, even the Desktops 1.0 – the solution to switch and hide your desktop from your boss WILL NOT WORK! Haha!