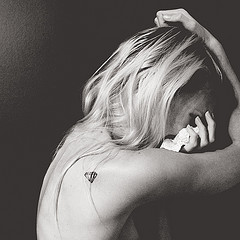 A friend recently asked me out for a drink because she was feeling sad and miserable. photo credit: Shandi-lee
I asked her what happened and she told me that two of her co-workers got promoted and had a pay rise whereas she's got nothing despite working harder and longer than her colleagues.
Because of this, she is thinking about quitting and leaving her organization.
After listening to her some more, I found out that she has her reasons to leave because the company that she works for:
Did not establish clear goals for all employees.
Did not tell her what she did right or wrong (no performance review).
Promotes employees based on the supervisor's individual preferences.
Did not set and communicate a proper career development path for employees.
It is usually because of reasons like these that cause certain employees to feel confused and unappreciated at work thus causing them to leave after years of hard work.
Organizations without proper employee performance management process in place usually suffer from high employees turnover rate which proves to be a lot more costlier to an organization in the long run.
Although performance management may sound like a tedious and complicated process for an organization to embark on, it's very important for the success of an organization, especially if it's done well.
The following are some key steps on implementing performance management within an organization:
Define and set goals for an organization. (Most would have this done already)
Develop goals for all employees where the goals must be specific, measurable, attainable, realistic and time framed.
Align individual employee's goals to organization goals.
Constantly involve both the manager and the employee in a performance / goals review.
Employ both weighting and rating of goals to provide meaningful visibility.
Provide overall rating  to eliminate subjective human bias.
Use anonymous 360 feedback to foster a culture of empowerment and accountability.
Even though it's important for all organizations to implement performance management processes, some may still be reluctant to do so probably because it's an iterative / ongoing process rather a one off project.
Traditionally, performance reviews are done via paper based forms / templates. Here is a resource by Microsoft Office on conducting performance reviews where they recommend:
Using a Visio timeline to manage employee reviews.
Using forms to document employees goals, objectives, skills, and knowledge.
Giving forms to employees for self evaluation purposes.
While it is good and important to conduct all the above, if everything need to be done via hardcopy paper, think about the effort required when it comes to compiling all reviews, goals, ratings, etc.
With so many word and excel documents / papers to deal with, no wonder organizations stop measuring performance the proper way and move back to traditional ways such as trait based systems.
If your organization has plans to implement performance management processes but would rather not deal with tons of hardcopy paperwork, then consider checking out SuccessFactors – a SaaS web based automated performance management solution.
No matter what size your company is, SuccessFactors has the right business execution software that fits your requirements.
SuccessFactors is web-based so your employees can access the solution from anywhere.
With SuccessFactors Express, you can:
Plan goals
Track progress
Review performance
and more
SuccessFactors also offers a free employee review service to allow a manager to perform employee reviews for up to 10 people via EasyReviews. Also check out a review on EasyReviews.
For more details on how SuccessFactors can help streamline your organization's performance management, head on over to SuccessFactors today.