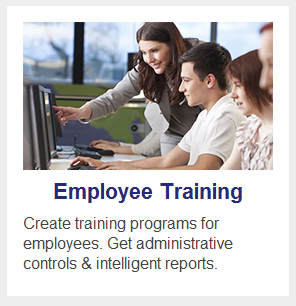 Have you heard of eLearning? If you have, then you probably already know that it's taking the world of higher education by storm and that more students than ever are enrolling in online degree programs. How does it work and will it really continue to grow?
Many people believe that eLearning is revolutionizing education and that the future of higher education actually does lie with online learning. More and more students now have obligations such as work and family that make obtaining a degree difficult. These commitments command their time and therefore attending classes is difficult. Taking classes online through eLearning, however, is important since it allows them flexibility that traditional classes have not offered in the past.
In today's world, continuing education is important when it comes to career advancement and job stability. It's even important when it comes to securing a job in the first place as even entry level positions are requiring bachelor's degrees at a minimum. As a result, eLearning allows students to remain competitive in the job market without having to shirk any other responsibilities they might have.
Students who are able to work independently, are well-organized, and are confident in their computer abilities tend to do very well in eLearning programs. It's best if they have a high level of reading comprehension skills and are able to commit a significant amount of hours per week to each course. It's also important for students to be self-motivated. There is often a lot of reading in the online classroom, perhaps even more than in the traditional classroom, and keeping up with assignments is important if the student wants to be successful.
Unlike in the past, eLearning authoring tool allows the students to become familiar with technology like never before, especially in classes that aren't based in computer science. Even arts-based classes integrate social media using webcasts, podcasts, online discussion boards, and computer software programs. This can offer students skills in technology that they can use outside of the virtual classroom and in their careers later on down the line.
With eLearning, students can learn at their own pace which eliminates many problems that students face in traditional classes. Not only are they able to attend classes at times that are convenient to them, deadlines are often more flexible. Again, for those who face other commitments this might eliminate the need to drop out or delay an education that really needs to be met.
Some institutions are finding that they have more students than they have faculty and facilities to accommodate them. Overcrowding can happen and this is good for neither students nor professors in either capacity. Online learning helps solve this problem since it doesn't take up valuable space in a classroom and more students are able to take advantage of classes. In fact, some students say they even learn better in this manner.
eLearning has also been beneficial to companies and businesses as they strive to train their employees. In the past, it's been challenging to get everyone together in one place to teach them new methods and bring them up-to-date on training. Now, though, with eLearning it's possible to train everyone with computers so that even if employees are spread out over the country they can all gain access to the same program with ease. This can have financial benefits for the company, too.
In the future, it's possible that eLearning will only continue to revolutionize education since the possibilities of online learning really are endless. As more and more students sign up for online degrees and more companies take advantage of eLearning training programs, the benefits of online learning will continue to be realized.
Author Bio: David Miller is an educational researcher who has vast experience in the field of teaching, LMS System and online training. He is associated with prestigious universities and many leading educational research organizations. He's also an ed-tech veteran, currently pursuing research in new eLearning developments, and is a contributing author with ProProfs.