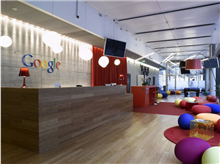 Have you seen Google's Zurich office before?
The image on the left is a photo of Google's office in Zurich. If you have seen some of the photos, I'm sure you will wish that your office can be like that too. With pool tables, bathtubs to relax in and a nice cafeteria, who wouldn't want to go to work? I read in a comment someone said he wouldn't mind living and staying in an office like that 24 by 7.
Well, today's post isn't going to be able Google's office but rather a free facilities, asset and maintenance management software for the people who are responsible in managing everything with regards to facilities and assets such as:
Office buildings
Lifts
Elevators
Furniture
Toilets
Some may think that managing facilities is an easy task but from what I know, there are many aspects to it. In every facility, there are furniture, equipments, lights, water taps. All these needs to be maintained.
The maintenance of these facilities and assets are usually done internally or outsourced to vendors. If a particular maintenance such as lift maintenance, is done by a vendor then a contract needs to be agreed upon and signed. The contract will state some of these key agreements:
Maintenance fees
The service level agreement and its response time
Number of maintenance to be carried out monthly or yearly
It can be quite challenging for organizations to manage multiple facilities and assets which are located in various sites. One way to overcome this would be to utilize a facilities, asset and maintenance management software.
A free one that I can recommend is ManageEngine's FacilitiesDesk – an integrated, web based facilities management software.
There are several versions to FacilitiesDesk:
FacilitiesDesk CMMS Edition
FacilitiesDesk CAFM Edition (With CMMS features + room booking)
FacilitiesDesk Free Edition (With only one supervisor login)
I gave the free edition a try and was impressed with the ease of installation, setup, customization and it's overall features.
Although FacilitiesDesk is a web based software, the installation is simple as it installs just like a desktop application where you just need to click Next all the way.
Once successfully installed, there will be a configuration wizard which helps you set up the software. These are some key items to set with relation to facilities and asset management:
Region, sites and departments
Categories of problems
Define status
Set operational hours
Define SLA
Add requestors
One of the greatest advantages of FacilitiesDesk is its web based capability where by users can:
Report a problem with regards to a facility or asset (for e.g. generator failure)
Request for a service (for e.g. air conditioner service)
Access knowledge base for instructions on how to operate an asset
If you're currently managing multiple facilities at multiple locations then this software is great for users from each locations to submit a work request. At least it's better than stationing a dedicated employee just to service the entire facility.
As for facility managers, they can easily view key information via the dashboard:
Number of pending requests
Number of overdue requests
A summary of all resources
Expiring contracts
Preventive maintenance schedule.
With these vital information, facility managers can be assured that:
Assets are maintained before any break down occurs
Requests for maintenance are attended to by a worker
Contracts are renewed on time thus avoiding and late penalty charges.
Some sample screen-shots of FacilitiesDesk: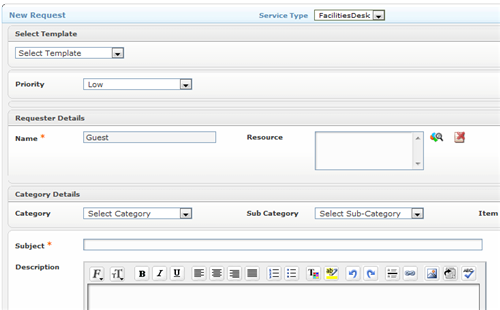 A new request form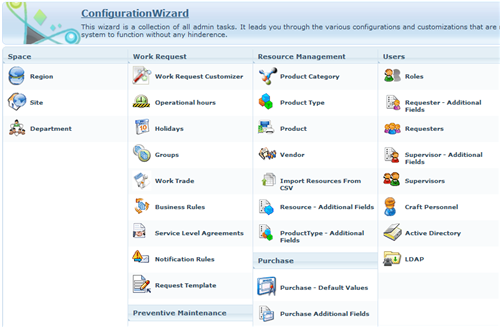 An administrator's configuration page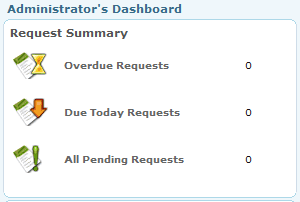 A manager's dashboard summary view of all requests
—————————– End ——————————————

So there you go, a simple and quick recommendation of ManageEngine's FacilitiesDesk – a free facilities, asset and maintenance management software for your organization to use. Check it out today!