Every business professional knows that sending Excel spreadsheets to business associates is not a very good idea. We never know if our Excel files will keep their formatting intact once opened on a different user's computer. If the person receiving the file uses a different operating system or has different MS Office settings, he/she might not even be able to open the document.
Luckily, there is a universal Portable Document Format designed to make electronic files delivery safe and easy, and many people use it to send their documents.
The problem with PDFs is that they cannot be edited without some additional software that allows it. That is why many Excel users need a reliable program that will convert these files back into their original Excel form.
Free online PDF to Excel converter is a great choice for many users who need a reliable but quick conversion service. The tool allows people to convert PDFs into Excel files in less than a minute.
One of the advantages of this particular converter is that it is an online program that requires no software installation, so it can be used from any computer or notebook. This is particularly useful for people who work while traveling and who don't always have their business computer with them.
The conversion process via the free online PDF to Excel converter is very simple. There is a 3-step guide on the tool's page that instructs users to upload their desired PDF file (the maximum file size of uploaded PDF is 2MB), input their email address and click the "Start" button.

As soon as they do this, they receive links to their editable spreadsheets. They can download their files in the next 24 hours, after which the uploaded documents are deleted from the provider's server.
For business professionals who need a more powerful and inclusive PDF solution, PDFConverter.com also developed premium PDF conversion software that offers a full specter of PDF management options.
The PDF Converter Elite 3 is a total PDF management solution created with business users in mind. It incorporates PDF creation, conversion and editing capabilities, which make it the only PDF solution you will need. The software is available for Windows users and it enables you to:
Create PDFs from any Windows file, as well as custom PDF booklets and handouts. You can also print to PDF virtually any file that can print using the PCE 3's virtual printer.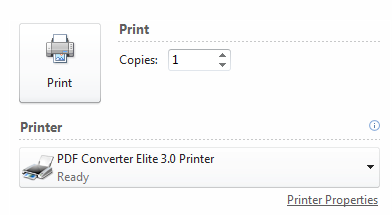 Secure PDF by setting passwords and control who can use them and how. Restrict printing, copying or editing and protect your files with powerful encryption technology.
Convert PDF to most often used MS Office formats: Excel, Word, PowerPoint and Publisher.
Extract the text out of images and scanned PDFs thanks to PDF Converter Elite's OCR capabilities. It basically enables you to create searchable and modifiable electronic documents out of printed and paper ones.
Turn PDF files to HTML and quickly publish your documents as web-pages.
Convert multiple PDFs at once and increase productivity by saving time you would spend on individual PDF file conversion.
Modify PDF any way you want: resize, crop, delete or add pages, split and merge, bookmark PDF, attach files to it, watermark, and much more.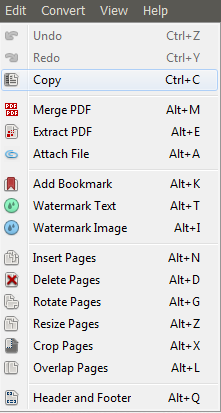 As you can see, it is truly comprehensive PDF software, covering all business needs for PDF management. PDF Converter Elite is most appreciated for its:
PDF to Excel conversion, with a number of helpful advanced conversion options,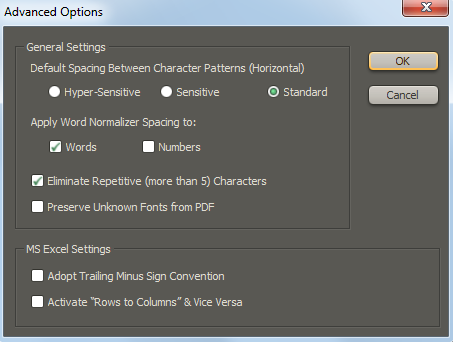 and OCR capabilities, which allow users to digitize their important business documents and entire archives.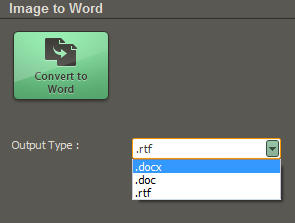 PDF Converter Elite is available as a 14-day free trial, and you can download it here.