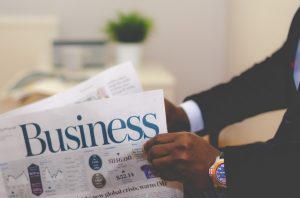 A friend recently told me that he read an article about how some people manage to quit their day job after starting a dropshipping business.
He asked if I know how to start one such business.
I told him I don't really have the right experience to give him advice but will try to research and find out the right tools for him to start a dropshipping business.
After looking around, I found Oberlo to be suitable especially if you're interested in AliExpress dropshipping and here's Why You Should Care About AliExpress Dropshipping
Oberlo is a tool that aims to help drop shippers from all over the world run their e-commerce businesses in an effortless and smooth manner.
There are already some success stories of Oberlo users. You could read more about them at Oberlo blog where you'll find stories about Oberlo users building, launching and growing their e-commerce businesses.
Important Oberlo dropshipping features
Oberlo lets business owners set up their e-commerce quickly and easily by providing services such as:
Product customization: you can edit your products as you wish, including images, descriptions, and titles.
Pricing automation: by creating pricing rules you could set prices to a bulk of products at once.
Shipment tracking: you will know where your orders are all the time with the integrated order tracking.
Multiple accounts: it allows other people to help you run your online business.
Sales tracker: you can follow your earnings through the dashboard
Filter products with ePacket: the ePacker filter only imports the products with the fastest delivery times.
Products wish list: the tool can manage multiple AliExpress wish lists and import those products directly to into your Shopify store.
Connect existing products: you can connect your AliExpress products with what you're selling on your store to the Oberlo dashboard.
Change the suppliers: you can select the suppliers with the best offering price.
Pricing
Oberlo offers three plans: the starter pack has a price of $0.00 per month and allows 500 products and 50 orders per billing cycle; the basic plan goes for $29.90 per month and allows 10,000 products and 500 orders, and the pro plan sells for $79.90 a month and provides 30,000 products and unlimited orders.
The following advantages come with every plan: daily products sync, orders auto-fulfillment, pricing automation, a Google Chrome extension, sales reports, and Oberlo supply beta.
The basic plan has two extra benefits: the shipment tracking feature and a monitor for orders fulfillment. And the pro pack offers one extra tweak: multiple accounts.
Hardware and software requirements
Oberlo is a cloud-based web dashboard. It offers a full range of advantages in an online interface that you can access anytime, anywhere, as long as you have access to the Internet.
The registration process is easy. Oberlo only asks for an email and a password and doesn't even require an email confirmation. Next, the site asks three security questions before opening the dashboard.
Who is this tool for? And who will benefit the most?
Oberlo is the ideal tool for startups, small, and local businesses looking to start a healthy e-commerce business website since it offers affordable and flexible terms that are important if you have budget constraints.
It's also ideal for people who are thinking about starting their own business right from home because the registration easy is very easy and getting started doesn't take much time.
Instructions and guidance
Oberlo offers top-notch customer support right from the dashboard. One of the options gives the users access to different help centers: email support, the help center, the Oberlo blog, the community forum, and the "Get Started" tutorial to make sure that all the questions are answered in a timely manner.
Dashboard
On the dashboard, the first thing you can do is to connect to your Shopify store, set the pricing rules, install the Chrome extension, and add products.
The interface is intuitive and straightforward. On the left, it displays various menus including configurations, help center, search bar, notifications, orders, and the main page.
On the top left of the dashboard, you can find the Manage Products link, which takes you to the search page: you can search products by writing the keywords, selecting a category, and choosing the price range.
And on the top right, you'll find three options: search products, import lost, my products, and Oberlo Supply Beta, which provides automatic dropshipping.
Security
The security protocols of Oberlo are undisclosed, but the site does monitor every product sale and shipment, as well as the authenticity of every product you add to your store. If it finds something that does not meet its security standards, Oberlo suspends the account.
FAQs
Here are some of the most important questions:
How do I get started?
Oberlo allows you to add AliExpress products to your site easily. After you sell these products, you order them again on the same site, but you enter the customer's delivery information.
How do I get paid?
When a customer makes a purchase from your store, he will pay through Shopify Payments, 2Checkout, Paypal, or other services. The funds wait for authorization and reach your account in a small period of time. The tool captures the transaction on a screenshot automatically.
What is Oberlo Supply Beta?
It's a free product database that offers a broad range of products from selected suppliers that fulfill certain standards. You can assign the feature in Oberlo > Settings > Suppliers tab.
Pros and cons in a nutshell
Pros
Fantastic and intuitive interface
Fast service
Easy to use
Free account
High-quality customer support
Comprehensive system,
Cons
Not so suitable for large businesses
Works exclusively with Shopify only
How to promote my drop shipping business
Now that the web store is ready and is up and running, it's time to send some quality targeted traffic to the store. The best and simplest way is to use GrowTraffic
Final Verdict
In summary, Oberlo is a great tool to help you set up a web store in a breeze. It helps automate the sales to the manufacturer especially when you're using AliExpress to dropship.