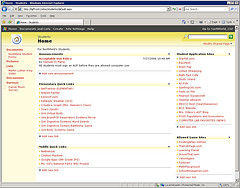 In Windows Sharepoint Services (WSS), we can create many sites and subsites to organize our content and information.
Recently, I have set up WSS in within the office environment to showcase the various features of Sharepoint. After going through the site, there were some requests by the management to move and restructure some of the existing sites. Image by kjarrett
I basically had to move a site from a subsite to another parent site. For example, I had to create the company name as the main site and move existing department sites which were initially at the top level to be a sub sites of the company site instead. In summary some restructuring and moving around of sites within WSS was required.
So I looked for ways to achieve this and was quite shocked to find out that there isn't a simple way to move sites around. I initially thought that there was an easy way to move the sites around with some drag and drop capabilities. Realized it's not as straight forward as I thought.
Searching through the net, there were a few suggestions with various pros and cons. But the best and easiest way for me was to use this tool by Codeplex called Sharepoint Manager 2007. It's a tool which allows you to change the properties in within WSS. But be warned that anything that is changed here, if not done correctly could break Sharepoint or the way it works. If you know what you're doing with it, it will definitely help.
In order to move my sites around, all I had to do was to launch Sharepoint Manager 2007 and change the ServerRelativeURL followed by saving it. From the perspective of a url path, the site has already been change.

So from http://intranet/humanresource -> http://intranet/companyname/humanresource is now possible simply by changing the property above.
Viewing the site on a browser does indeed show the new URL. From here onwards, I had to manually change the menu links by editing both Quick Launch as well as Top link bar to ensure that the navigation links are displayed correctly.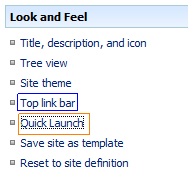 This method definitely works well for me. Hope it helps any of you out there. Remember to be extra careful when using Sharepoint Manager 2007. Try not to change the settings on the production server directly but instead test it out first on a test environment before applying any changes to the structure.