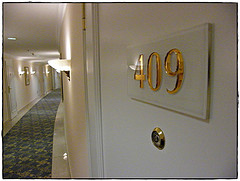 Recently a family member who owns and manages a budget hotel asked me if there is a free or affordable hotel reservation software to manage room reservations. photo credit: UggBoy ( have fun doing it )
At the moment they are keeping track of room availability via a large book and crossing on the dates whenever a particular room has been booked.
The problem with this is when guests cancel their bookings, they need to use an eraser to erase the cross so that it's available for the next guest to book. It just seems very troublesome to rely on the traditional pen and paper to get the business going.
And so he asked me if I know of any hotel reservation software which is free or affordable and most importantly simple to use.
I did a search and found out that most systems for hotel management purposes are quite complex and require a team of consultants to come in for the implementation.
Most large hotels would require these high end systems but what about those which are operating on a budget whereby the investments and capital are small? There must be a system which caters for this requirement.
Searching further, I stumbled on this one called Reservation Master – an easy to use hotel reservation software by Goldhillsoft.
Since it has a 30 days free trial, I downloaded the hotel reservation software and gave it a try.
Download was fast and the installation went well.
Overall, I found the software to fit its tagline which is an easy to use motel / hotel reservation software. Besides motels, other premises which have rooms to let such as halls, budget inns, guest houses, lodges, campgrounds, and chalets can use. Even vehicle renting companies can benefit from this reservation software.
The following is a simple walk through on how I tried and tested the software.
Upon launching the hotel reservation software, I loaded some sample data and was presented with a Booking Sheet which looks just like this.
Ahh.. from one glance, I can easily see who has booked what room on which dates.
Now, imagine if a guest calls in and ask if there are any honeymoon suite rooms on the 12th Feb 2010.
The call attendant can easily let the guest know that yes, the honeymoon suite room is available.
And if the guest would like to make a booking for the room, it is as simple as right clicking on the 12th Feb 2010 and selecting "New reservation"
After which, you'll be presented with a reservation data entry screen.
See how the date has been automatically selected to the 12 Feb 2010. Now the call attendant just needs to enter the guest's details in order to book the room. It's so simple.
Just in case you're wondering if you could add or delete rooms according to your premise, yes you can.
To do that, simply click on the Configuration link where you can set, add or alter:
Company details
Tax codes
Room and rates
Packages
Payment types
Travel agents
Holiday lists
Invoice
Report
The following is a screenshot on how the to set the room and rates.
Do note that the configuration is really simple and it shouldn't take you more than a day to set up.
Besides the simple configuration, I also like the various predefined reports such as:
Today's guest
Arrival and departure
Arrivals by date
Departures by date
House keeping
Room status
Occupancy
Income and Tax
and many more
Some sample report screenshots (Click to Enlarge):
See how these reports help to provide a near instant answer every hotel management staff needs to know in order to manage the premise well.
Overall, I find the hotel reservation software to beat having to manage room bookings and guest details via the traditional paper and pen anytime.
Imagine how the software can help to eliminate problems caused by incorrect data or even a lost record book, which would cause service disruptions.
With the software you can backup your data frequently to ensure business continuity even if your hardware crashes or its data gets deleted somehow.
There are many other useful features within the software. But it's best for you to give the software a try to see if it fits into your reservation software requirements.
Check out Reservation Master today!