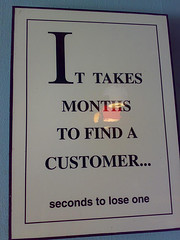 Do you currently manage your own website?
If yes, which web hosting company is currently hosting your site/blog/forum? Is it any good and are you happy with the services provided by the web host?
When considering a web hosting company, there are many factors to consider prior to making a decision to host with a particular hosting company. Some would go for the cheapest package while others might consider the geographic location of the company.
These are some factors I would look into:
Cost to host per month
The server specifications
Bandwidth allocation
Service level agreement (SLA)
Customer service support
Find a reliable cloud server hosting for your website solutions.
I could go into the details of each of the factors above, but to me, the most important factor when choosing a web host has to be its customer service support.
Most Internet businesses these days allow customers from all around the world to deal with them. With the Internet, people can do business without any borders. This is why it is crucial for every Internet business to have 24 by 7 sales and customer support.
Lately, my web host has warned me about my site taking up too many server resources for what I'm paying for. This site is currently hosted with Namecheap on its VPS package. The web admins requested that I try to optimize my site to ensure it uses fewer server resources.
This prompted me to search for other web hosting companies as I considered switching hosts. A friend recommended that I check out NetDepot. The site does look good and professional. Since I have a couple of questions that need clarification, I clicked on their Live Chat link and this is what I got.
Our Hosting Consultants are currently unavailable????
To tell you the truth, this is the second time I'm seeing this. Once in the morning and once at night.
Although I could just send them a message, I prefer to have my questions answered immediately. This gives me a bad feeling about this hosting company. If there aren't enough sales consultants to assist potential customers, what about the support team? If I were to host with them and had a problem, will there be anyone there to listen to my problem, or do I need to write an email and wait for hours?
Having hosted with Namecheap (my current host) for a year, I have never failed to get through to support staff. Even though they are based in the US and I'm in the SEA region, these guys are always there for me even when it's 3 am in the morning.
Whenever there is a problem with my site or if I have some questions, I would just click on the Start Chat button and be assured that there's someone who will be able to help me with my problem. This to me is real customer support and because of this, I will stick with Namecheap as my preferred web hosting company. One thing's for sure it is international business-friendly.
If you're reading this post and trying to decide which web hosting company to go for, follow my steps and try to chat with them live. See if they are around. This will be the first test. If you're seeing unavailable messages, then you should move on and keep looking. If all others failed, I can assure you that Namecheap sales consultants will be there to assist you to the best that they can.
Keep up the good job Namecheap!