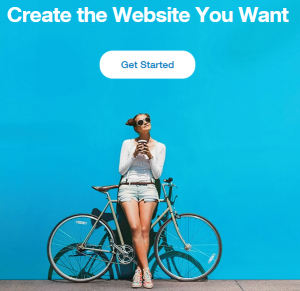 Whenever a friend asks me how can he create his very own website, I will definitely point him to Wix.com
Wix is so easy to use, no technical knowledge is required to start creating a website.
Basically, all one needs to do is to choose the template of his choice, type in some information about his business or hobby site then drag and drop widgets and the site is ready.
Overall Wix products are just so user-friendly even my 10-year-old kid knows how to use it.
Lately, I got pretty excited when I found out that Wix released a new web-based tool that most organizations can definitely benefit from. The tool is called Wix Answers.
My initial reaction when I heard about Wix Answers was that they aren't releasing another Yahoo Answers or Quora-like website, are they?
I soon found out that Wix Answers is actually a help desk software that is also used as a knowledge base software by many businesses that need to serve and handle online customers.
Did you know that Wix has to support millions of worldwide users and the platform that their 1200 support agents use is powered by Wix Answers?
What's more awesome is Wix now allows you to use the basic version of Wix Answers for free.
Check out this free support site from Wix Answers I've created within an hour https://wareprise.wixanswers.com
Looks good, doesn't it?
I basically managed to upload my own logo, change the default background image, added an article and changed the main title of the site to suit the look and feel of my site.
If you're really interested to start your very own knowledge center and service desk support site but worry how difficult or time-consuming it can be, check out the following screen walkthroughs.
1. Sign up for a free Wix Answers account.

2. Once you have successfully signed up, you'll receive a welcome message.
3. Clicking on the Start Now button allows you to create your very first article or add a new category. The following categories have been pre-created for you.
Getting Started
Account
FAQS
4. The screenshot below shows the article creation page where you can easily enter the title of your article as well as it's content.
5. Once your article is ready, publish it. You may even choose to notify your followers (But there probably won't be any if this is your first article).
6. Repeat steps 3 – 5 to add in all the articles you have in order to help your online customers with their queries.
For any queries which are not stated in your FAQ or articles, your users or customers can leave you a question/feedback via the built-in ticketing system.
When a user submits a ticket, the support agent and the user will receive an email notification regarding the user's request for help.
From the list of tickets, you'll be able to attend to and manage every single query on time.
Another really cool feature is the call center function which allows your very own 1800 number. Your customers can now call you directly from the website and even allow them to request a callback.
In general, the Wix Answers includes:
Fully branded Help Center
Ticketing system with multi-channel support
Built-in Call Center
Main Benefits:
Easy to use
DIY platform
Quick and easy set up
100% customizable
No IT skills required
Best in class SEO
Mobile optimized
Check out this video for a quick overview of Wix Answers:
Besides providing really neat functionalities, Wix Answers also provides you with actionable insights based on data captured from the ticketing and knowledge base.
Information such as the number of unique visitors, articles read, searches, and contacted support will give valuable insights as to how well your online business is doing.
For example, if you can see that in this week, the number of support requests has increased by 200%, it's better to check through the system to ensure that there are no glitches or errors which can cause inconveniences for your users.
By now you might be wondering what's the catch? Is it really free? When do have to start paying.
From what I've found out, you start paying when you want to:
host Wix Answer within your own domain name, for example, support.softwareforenterprise.us (own domain) and not wareprise.wixanswers.com (WixAnswer's domain)
add new members to your team to access and manage the knowledge base and ticketing system.
customize your Help Center by adding custom CSS, header & footer, custom scripts, and head code
remove ads
Here's a screenshot of the pricing for a (2-5) person team. As your team grows, the pricing will also increase for the ticketing system and call center product. However, the knowledge base pricing will remain the same regardless of how large your team is.
In Conclusion
I think that Wix is smart by introducing these products because it complements well with their main service of offering DIY website development.
Together with Wix Answers, any online business or website can now easily provide support and help for their existing and potential clients.
In the past, knowledge-based and help desk software have been difficult and pricey for businesses to implement but with Wix Answers, it has become a lot more cost-effective thus allowing your business better ROI and improved customer satisfaction.
Check out Wix Answers today!