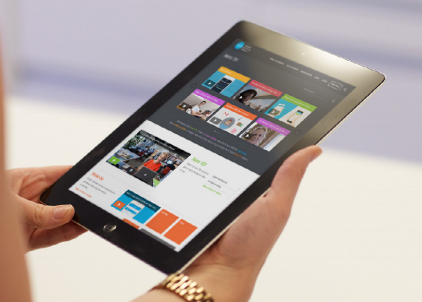 Recently a friend asked if I can recommend a good cloud accounting tool as a Quickbooks alternative for his company.
Without hesitating, I mentioned to him Xero as our preferred business expenses system and shared with him some features, pros, and cons of this web-based expense reporting tool.
Here, I would like to share and highlight Xero to my readers as well.
Founded in 2006 by Hamish Edwards and (current CEO) Rod Drury in New Zealand, Xero is a robust web-based accounting system primarily designed for small and growing businesses. Currently in use by more than 150,000 companies in 180 countries around the world including United States, Australia, United Kingdom, Singapore, and New Zealand among others, Xero provides small business owners real-time information about their business positions.
Watch Rod Drury's Xerocon 2016 Keynote: Accounting 2020 – A vision for where our industry is going
An important feature of Xero is that it is a web-based solution meaning it can be accessed from any device provided it has an Internet connection. It is one of the distinguishing qualities of Xero, especially when applied to accounting, as it can help business owners keep track of their financial positions including cash flows, account details, financial transactions, etc., irrespective of their current location.
Important features of Xero
Pricing
Starting from $9 per month, the Quickbooks alternative offers five scalable pricing plans for your utmost convenience. Each plan offers the facilities of unlimited users and 1 GB of online file storage. Xero also offers a free 30-day trial to help you get better acquainted with it before you finally decide to purchase this software that offers legitimate cloud-based accounting and real-time information about your financial position.
Please remember to keep visiting Xero's official website to remain aware of any sale that they might be having. Also, since it is web-based, you are spared the trouble of download and installations.
Hardware and software requirements
Xero is a cloud-based software which means you can access it anytime and from anywhere if you have Internet access. All major browsers like Google Chrome, Mozilla Firefox, Internet Explorer 11, Microsoft Edge and Safari 8+ support Xero. The popular small business expense reporting software also offers an accounting app for mobile devices running on Apple's iOS platform and Google's Android platforms. Also, Xero offers Xero TaxTouch app for freelancers and independent contractors, in addition to Xero Me for employees to manage time offs and payslips.
Ideal for various business sizes
Xero is an excellent accounting software that also doubles up as a business expense software for small to mid-sized organizations. It offers unlimited users, an unprecedented phenomenon in the world of accounting software. To take matters a notch higher, Xero also offers extensive user permissions.
Accounting method
Xero supports both accrual and cash-based accounting.
Instructions and guidance
Xero offers excellent customer services along with great help tools which make it extremely easy to use. First-time users are going to love its easy guidance and instruction tools. Instructions and videos pop up whenever you click on a feature for the first time. The best thing about its help and guidance section is that it has everything in it which both beginners and experienced users are going to find useful. Irrespective of your accounting knowledge, you will find that Xero has made efforts to help you in the best possible way it can to make things easier for you.
For additional user-based tutorials, check out Youtube Channel AniseConsulting for various videos created by Heather Smith. This channel has Xero tutorials specifically for Australians.
Dashboard
A user-friendly and intuitive interface is an important feature that sets Xero apart from other financial analysis software for small businesses. The customizable dashboard comes equipped with a beautiful UI with graphs detailing all your financial information. You can easily view information related to your bank account, bills you need to pay and sundry other business-related expenses via its online expense reporting feature.
Contact Management
Xero, the Quickbooks alternative is far ahead of other accounting software when it comes to contact management. Features such as smart groups and contact lists can serve as important marketing tools helping you to augment your sales and revenue through specific targeting of loyal customers.
Security
Xero employs some of the strongest security measures to keep your sensitive data safe. It offers data encryption, 24 by 7 monitoring and 2-step authentication along with a record of 99.97 percent uptime.
FAQs
Does Xero have customer support and what is the cost?
Xero offers excellent customer support, and the cost is included in your monthly subscription charges.
Can I change my email address?
Yes, once logged in, you can easily change your email address
Is my financial information visible to Xero staff?
No. Your sensitive financial data is completely inaccessible to any Xero employee.
Quickbooks alternative 2017 in a nutshell
Pros
Superb user interface
Fantastic service
No extra cost for additional users
Software updates at regular intervals
Reliable customer support
Over 500+ interactions
Cons
No Xero if there's no Internet connection
Less flexibility with stock control features
In conclusion
Xero provides a great overall experience for general financial accounting, as well as solid support for international business. It is one accounting software that levels the playing field for small businesses. Simple to use and easy to the eye, Xero offers important tools to help you keep track of your financial position.
Xero Review
Price

Features

Security

Support

Usability