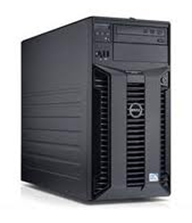 Managing information technology resources is a challenge that every company has to stand up to.
Managing information technology starts with knowing what your company's needs and priorities are as far as data, software, hardware, and file storage facilities are concerned.
It also involves key functions like staffing, organizing, controlling, and budgeting – and in all of these processes, the world- renowned computer leader Dell can help.
Using the right tools
The first step to managing IT resources effectively is to know the latest trends and offerings of the current digital age.
More innovative tools, devices, and software can help simply certain procedures within your organization, not to mention lower down overhead costs in the process. This is why employing an IT expert became a necessity for every company.
However, for times when employing another professional is not an option, the training modules and device solutions offered by Dell can greatly help. IT management is crucial as it can compress the otherwise complex requirements of data storage, file access and security inside your company's network.
 Storage Servers
The second step is to learn the basics on how to integrate your company's IT resources to work with the newest software in the market. This may start with the transition of storing sensitive data from individual hard drives and into a company server. This alone allows for lower power, space, and data protection requirements of your company.
Consolidating the storage capacities of an organization is the job of the IT expert. To do this effectively, it is very important that the most efficient storage devices are used.
There are different storage options available for companies of a certain size and data access requirements. Knowing what's best for your company is the key to managing IT resources more effectively.
Aside from data, power management is crucial too. Keep in mind that every electronic device that functions has a certain power requirement. And power is a resource that has to be managed and paid for. To lower down your power consumption, the consolidation of different devices is in order, particularly the ones that do the same job.
Determine which digital processes have to be redundant and which should be stand-alone. This is the third important step to managing your company's IT resources effectively.
Dell can help in a number of ways, starting with providing your company of the most effective hardware and software solutions. Dell's line of products works at par with today's highly advanced digital age. When it comes to technology-driven hardware, only Dell can deliver its promise of helping companies manage and maintain their IT resources in the most effective manner. View the vast solutions that Dell provides for individuals, homes, SME's, and large enterprises. Managing IT resources is simplified with their well-engineered computer, network, and storage systems.