A friend recently asked me to provide him with a good SCADA software list and so my research about SCADA began.
I have always wondered if open-source SCADA are systems used to assist utility operators in powering, managing, and automating the utilities. When I mention utilities, I'm thinking of water, electricity, oil, and gas.
How are utility operators managing the various complex aspects of these utilities? When it comes to water pressure, electrical voltage, temperature, proximity, etc, all these measurements are important information to know and managed well.
To support the business of utility management, SCADA systems are commonly applied to provide real-time strategic information for utility operators to make informed decisions.
What is SCADA? It stands for Supervisory Control and Data Acquisition. SCADA functions by collecting data from remote locations and sending the data back to a central location for the data to be processed and controlled. It is extremely useful for SCADA systems to be implemented in areas that are dangerous and far away from the core area.
A SCADA system usually includes a combination of the following components:
Remote Terminal Units (RTU)
Human Machine Interface (HMI)
Programmable Logic Controllers (PLC)
Every construction business needs an effective and reliable inventory management process. If you ask any construction worker framing a building: While you could MacGyver two pieces of wood together with whatever items you have on hand, you'll get the job done faster and better if you use the right tools.
For a more detailed overview of why every construction business needs an inventory system, check out Why is having inventory management software is so important for your business.
Choose the Right Tool for the Job: Excel vs Inventory Software
Free Scada Course
E- Learning SCADA Lesson 1- What is SCADA?
SCADA Software List
I'm really no expert in SCADA related solutions but after some Googling, I've put together a list of free, open-source, and commercial SCADA solutions for you to test and learn.
Free Open Source SCADA Solutions

myScada is free for non-commercial use. Most Scada tools work on Linux and support SMART visualizations. Very suitable for use in various industries namely oil & gas, building automation, water & wastewater, power & energy, and productions lines
Promotic is a SCADA visualization software that provides a free development environment for users.
The product PMFree is suitable for monitoring and control of heating, air conditioning, security systems, and centralized control panels for "Intelligent houses".
It's also used commonly in the industrial environment for the purpose of designing simple applications.
IGSS which stands for Integrated Graphical SCADA System is a SCADA system used for monitoring and controlling industrial processes. IGSS feature-packed and scalable solution communicate with all major industry-standard PLCs.
At the moment, there are several versions available for download and trial which are the IGSS V8 FREE50 and IGSS V8Demo. The free version allows you to collect data from PLCs without any time limitation but can define up to 50 objects only. This version can be easily upgraded to the larger IGSS SCADA system when necessary.
Sielco Sistemi's Winlog Lite is a free SCADA HMI Software. Winlog Lite can be used to create small supervisory applications. It is also very similar to the Winlog Pro version with all development tools and functions available. The only limitation is its ability to run applications up to a maximum of 24 tags and communications with external devices stop automatically after 15 minutes, which can be restarted manually if required.
Open Source SCADA Solutions
FreeSCADA is an open-source SCADA system for MS Windows (2000/XP/Vista) which provides end-users with flexible tools for visualization and interactive control of any industrial process. The system uses OPC servers for data collection and is developed using the C# language on the .NET 3.0 platform
Argos as an alternative to commercial SCADA aimed to offer SCADA components under the philosophy of free software, and thus seek to promote the study of the core of such systems into an autonomous alternative to industrial automation.
Mango is an open-source alternative for Machine to Machine (M2M) software (also known as Industrial Control, SCADA, HMI, or domotics). Its browser-based Ajax-enabled capability allows users to access and control devices, electronic sensors, and machines over multiple protocols at the same time.
Mango can be installed on many platforms providing an interface in which diverse data sources can be created and configured while providing downstream management of user alerts, access, data logging, and automation.
IntegraXor is a windows based system that provides an integrated development environment to develop, configure, and manage HMI / SCADA applications.
Its key capability besides the project editor has to be its web browser client which allows administrators to view and control SCADA applications from all around the world.
Commercial SCADA Solutions
WillowLynx SCADA solution is a reliable control and monitoring system which is capable of delivering reliable, fast, and accurate reporting of your system operation.
WillowLynx is applicable for various industries namely wastewater, oil and gas, commercial and residential buildings, telecommunication services, and more. Systems can be easily monitored via WillowLynx HMI multi-platform graphical interface.
WillowLynx servers can be run on Windows, Linux, and Solaris and are based on an open system architecture capable to be operated on multi-platforms.
MicroSCADA Pro guarantees the advanced control and dependable operation of your switchyard through consistent joining and availability between various gadgets and frameworks. It underpins a broad scope of standard and true standard correspondence conventions and interfaces.

The capacities of the FUTURA Biomass observing framework is further upgraded when joined with the FUTURA Scada Software created by ABER Instruments. FUTURA Scada Software conveys a more prominent online network, information investigation, and mining abilities, giving better experiences all through your online biomass checking process.

Follow MODE® SCADA/HMI is a cutting edge programming stage for process robotization, remote control, checking, vitality/assets metering, and assembling computerization.
Follow MODE® keeps running under Windows® and Linux®, utilized as a part of more than 30 nations of the world, in more than 40-ventures, and has more than 47000 establishments.
Together with business modules T-FACTORY.exe®, TRACE MODE® gives adaptable answers for the ongoing procedure control, solidified intimately with the mechanical business administration.
By AdAstrA Research Group, Ltd – the autonomous ongoing programming provider with more than 25 years experience of the control showcase authority.

Advantech Studio
Web-empowered HMI/SCADA Software Principle Features:
Distribute continuous dynamic and energized realistic screens, trends, alarms, reports
Imports and fares formulas, reports, and continuous information in XML design
Utilize an indistinguishable improvement condition from applications running on Win NT/2K/XP and CE or on the Web
Incorporates flawlessly with your Windows desktop applications
See various customers from one Web program
Multi-level security for applications, including use over Intranets and Internet
Adjusts to industry guidelines, for example, Microsoft DNA,OPC,DDE,ODBC,XML,ActiveX
Programming security sort: Softkey
P-CIM is an effective, simple to utilize application generator work in mechanical control, fire and wellbeing, security, and building administration frameworks.
P-CIM gives an improvement domain requiring no programming abilities, genuine web availability, organizing, correspondences, information procurement, alert administration, revealing, and wise administrator interface.
P-CIM gives apparatuses to safely oversee and control ongoing procedures and rapidly make eye-finding control shows, giving a total answer for a savvy graphical control interface for administrators.
P-CIM has been created and appropriated worldwide since 1986, running on all present MS-Windows Platforms
The group of the OPC programming advances is a brought together interface for controlling computerization objects and innovative procedures.
Most gauges, checking and control gadgets these days have OPC servers that can be utilized to get the present information.
OPC Scada Viewer bolsters the fundamental and most generally utilized OPC DA1 and DA2 principles that permit you to trade information with programmable rationale controllers, human-machine interfaces, PC numerical controlled gadgets, and different gadgets continuously.
Total SCADA/HMI is a framework for imagining and working procedures, creation streams, machines, and plants. It is a profoundly dependable multi-client disseminated arrangement which gives supervisory control and checking to numerous divisions:
Prepare Control
Modern Automation
Home Automation
Telemetry
Remote Control and Monitoring
Test and Measurement
Machine-To-Machine Communications (M2M)

ANSYS SCADE Display encourages inserted design, show, and HMI improvement, and affirmed code era for security basic showcases —, for example, cockpit, head-up, protective cap mounted, flight administration framework, movement and impact shirking, and wellbeing and use checking shows, and additionally locally available airplane terminal route frameworks and advanced maps.
With local support for the OpenGL® SC (Safety Critical) and ES (Embedded System) measures, SCADE Display speaks to another era of illustrations programming improvement instruments, spreading over prototyping, show plan, reproduction, check and approval, and guaranteed code era for a few wellbeing models.
Electrical Control Panels and Supervisory Control and Data Acquisition
Aqua Aerobic Systems, Inc. offers plans and advancement of Electrical Control Panels and Supervisory Control and Data Acquisition (SCADA) frameworks, directed for wastewater treatment gear and procedures.
Aqua Aerobic control boards and SCADA frameworks are composed and modified by Aqua-Aerobic and tried by a qualified workforce. SCADA frameworks are checked through thorough testing to limit handle establishment time and give a tweaked, quality item to the end-client.
Difference between SCADA and HMI
What is the difference between SCADA and HMI?

PcVue is the aftereffect of more than 30 years of action in SCADA arrangements. It empowers our accomplices and end-clients to grow new applications and to bolster movement from prior frameworks while understanding the most noteworthy efficiency and best developments.
PcVue exploits the most recent advancements and gives enhanced control over your procedures. Likewise, it accompanies successful capacities to set up a solid framework with restricted advancement costs, while keeping up the ease of use of the best desktop applications.

The scope of TOPKAPI programming offers an answer for all client needs, from a fundamental realistic show for workshop control to excess applications and models controlling a few many interconnected stations.
Correspondence, neighborhood or remote, through field controllers and gadgets
Caution and FAULT handling
Figuring and information organizing
LOGGING occasions and estimations («black box» work)
Show with GRAPHICS EDITOR
Working STATIONS, nearby and remote

HMI Software – Point of view Scada
Perspective is capable of programming for creating HMI, SCADA, and OEE/Dashboard extends that can be conveyed anyplace.
Three programming bundles are accessible in 500, 1000, and 5000 label number renditions:
Finish Package – Development + Runtime
Advancement Package – Development Only
Runtime Package – Runtime Only
500 label number = 1 dynamic correspondence driver bolstered
 1000 label tally = 3 synchronous dynamic correspondence drivers upheld
5000 label tally = 10 synchronous dynamic correspondence drivers upheld
Perspective SCADA/HMI programming contains a Modbus driver and 18 interchange drivers for most mechanical controllers from AutomationDirect and other significant control organizations.
Perspective programming now underpins the Do-more PLC as a standard driver. This supplements the current Productivity3000, DirectLogic, and CLICK drivers effectively accessible.
Point of View programming is accessible for Online Order Only. The POV setup instrument (accessible at the Item Level) is utilized to guarantee the determination of all the required parts.

LookoutDirect is a PC-based Human Machine Interface (HMI) programming bundle.
It originates from National Instruments(based on their Lookout® protest-based robotization programming). LookoutDirect does all that you require an HMI to do, at a large portion of the cost charged by the greater part of our rivals.
Automsoft – testing limits, driving down the cost of proprietorship, making esteem
Automsoft's RAPID™ database innovation stores enhance and investigations from little to enormous volume time arrangement, parallel, alert, condition information created by control frameworks, metering frameworks, sensor systems, metering frameworks – a huge number of information sources, a large number of occasions every second, prescient examination.
B-Scada's Status Enterprise is an administration level SCADA stage intended to bring plant floor and different business operations into a bound together arrangement.
Status Enterprise will help you:
Consolidate and arrange information from different frameworks and additionally gadgets in an incorporated data display
Attach cautions, computations, and work process undertakings to any property in your model
Distribute data continuously through custom HMI screens, dashboards, and reports
Manage client access by appointing Roles and Workspaces
iX HMI Software
iX enables you with present-day devices to convey. The product joins beat-class design and more brilliant capacities that give instinctive operation on the spot. Also the practically boundless network to your other gear through the broad rundown of drivers.
Accelerate building in a natural improvement condition loaded with easy routes. Pre-styled objects, an adaptable workspace, a part library, and a shrewd property network are a portion of the elements that'll help your work process.
Share your modified questions and propelled script modules with partners. They can simply import and utilize them.
Rexroth's most up-to-date controls are the IndraControl L arrangement. This arrangement highlights a versatile equipment stage with institutionalized correspondence interfaces and a measured outline for adaptability.
IndraControl L10 offers versatile equipment with institutionalized correspondence interfaces. Intended for both brought together and dispersed control topologies, the L10 has numerous choices for broadening its usefulness. It has an accessible lift module.
IndraControl L20, similar to the L10, works with I/O modules that can amplify its usefulness fundamentally. The L20 utilizes Indralogic L and incorporates Powerfail, Watchdog, and Temperature Monitoring for compelling remote monitoring.
IndraControl L25's accessible CFL work modules incorporate Fast I/O, Real-time Ethernet, and PROFIBUS, Programmable breaking point switch, Cross correspondence, and Sercos III. Utilizes either controller-based IndraMotion MLC or PLC IndraLogic XLC.

Get precise visual portrayals of current working conditions from information over your whole plant.
Perceiving the requirements of process industry administrators, architects, administrators, and officials, dataPARC's choice support and investigation programming conveys a quick an incentive to both the plant workforce and your main concern.
dataPARC engages clients with its instinctive, easy-to-use, highlight-rich logical, and investigating modules. It's a down-to-earth, turnkey arrangement that conveys the guarantee of extensive information joining and usage.

iPower is an answer for upgraded SCADA HMI operations. It is intended for electric utilities, water and wastewater, oil and gas, and vitality administration/foundation administration frameworks. iPower is accessible for GE SCADA frameworks; iFIX or CIMPLICITY. iPower is a center part of GE Industrial's Envisage and GE Grid Solutions' PowerLink Connect.
iPower is a demonstrated, dependable SCADA HMI arrangement that has been conveyed for SCADA operations in more than 40 nations. It is a capable programming arrangement intended for control room operations, substation robotization, mechanical computerization, and vitality administration.
It gives ongoing information accumulation, database administration, dynamic information show, and secure administrator supervisory control. iPower empowers more secure operations and effective system administration. It is anything but difficult to use with natural operations and effective customization alternatives.

Sentinel Plus – SCADA Software Remote Monitoring Station
Envision being anyplace on the planet, signing into a safe website page, and seeing the status of all your remote resources sent all through the world.
Sentinel Plus screens each info condition and alert, 24 hours a day, 7 days a week and showcases the data in a few arrangements.
For basic cautions that can hardly wait, Sentinel Plus will send alert notifications to cell phones and email addresses for prompt consideration.
Get in touch with one of our remote checking application experts to see an on-line show of Sentinel Plus today.

CirPark SCADA is the 21st century's green Parking Platform. In a solitary stage, CirPark SCADA incorporates a standout amongst the most capable administration devices in the presence to improve monetary assets in auto stops and pick up client dedication.
In a solitary stage, SCADA CirPark coordinates the LedPark and POWER-PARK frameworks used to streamline utilization in auto parks with the data of the CIRCONTROL Indoor and Outdoor Vehicle Guidance arrangements, spending where there are vehicles or people on foot, all of which to help actualize another business idea, the Electric Vehicle Charging Systems, the eventual fate of our urban areas and in this way portability in auto parks of the 21st century.

CIRCUTOR's Electrical Energy Efficiency programming (e3) is right now called PowerStudio and envelops the majority of the instruments expected to deal with your energy control hardware: from power, gas, and water meters to responsive vitality remuneration frameworks and effective power analyzers.
PowerStudio is a straightforward, intense, and easy to use programming application, empowering the accompanying:
Finish vitality thinks about
Generation proportions (vitality utilization per unit delivered)
Control quality administration
The course of action of the data acquired in realistic and table arrangement
It empowers finish vitality checking of force analyzers, meters, earth spillage transfers, and aggregate control of different extents in the modern procedure field.
PowerStudio, in conjunction with CIRCUTOR gear and frameworks, adjusts to your specific needs by giving apparatuses to the supervision and control of your establishments.

CODESYS TargetVisu – Control and Visualization on one Device
Representation screens made in CODESYS can be shown on a controller outfitted with the CODESYS TargetVisu without requiring any extra equipment. The screens are shown straightforwardly on the inward or outer show of the gadget.
Highlights:
Discretionary augmentation (as an item segment) of a CODESYS controller for showing perception screens
Augmentation must be executed by the gadget producer, customization of the CODESYS Control runtime framework required
The item segment is stage free ⇒ can be ported to various framework stages (CPU, representation processor, illustrations library, working framework)
Reference usage accessible under Windows, Windows CE/Embedded/Mobile, Linux and QNX
Adaptation for little frameworks without design library, low framework assets, and diminished usefulness: CODESYS TargetVisu Embedded
Controller application capacities, properties, and techniques can specifically be called from the perception components

The Panorama data framework giving mechanical mechanization answers for a long time.
SCADA, Telemetry, MES arrangement, and AutoProcess computerization scene is a real correspondence stage, regulating plants with troublesome specialized and security requirements and in addition exceptionally basic frameworks.
Associate essentially anything to anything
The Cogent DataHub is the most recent form of a long line of DataHub items that have set the benchmark for constant information arrangements. With the arrival of v8.0, the Cogent DataHub includes a few points of interest new elements that will at the end of the day set it well beyond what whatever other middleware items can do.
Installed HMI System
Design and control machines and gear ergonomically with Zenon Operator, the HMI framework for all Windows working frameworks. Multi-Touch innovation and flexible applications make Zenon clear and natural.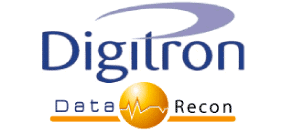 The point for the usage of our frameworks is our product securing, observing, and control DataRecon, offering every client an entire tweaked arrangement, because of the outrageous adaptability of utilization and particularly the wide accessibility of making "custom "100%.
The product is a characteristic supplement DataRecon of our information securing modules (arrangement Digi1 and Digi2) likewise gives a broad library of drivers to speak with most business gadgets, for example, PLCs, controllers, drives, the information obtaining modules different houses, extraordinary elements can be created and coordinated straightforwardly by the client, while the fare capacities give access to information by the fundamental programming bundles (Excel, get to, …).
With DataRecon conveyed structures can be actualized Intranet/Internet and utilize the phone system to speak with remote gadgets or sending instant messages.
Dps Telecom offers a unique combination of master alarm management systems and remote telemetry units that provide end-to-end, single-vendor network monitoring. Built to your specs proven intelligent telemetry units collect environmental information and events at remote locations for presentation at central network operating centers. Intelligent remotes include web-enabled configuration and management interface.
Best SCADA Systems: Top 3 Characteristics

Ecava IntegraXor is an incline and quick web SCADA/HMI arrangement that worked from the most stable center server motor nearby with elite local modules and IIoT good present-day web advancements.
100% unadulterated online SCADA
Runs on any program w/o single download/module
Internet Gateway associates your SCADA on cloud
No static IP required
Emerging to IIoT world
ELIPSE PLANT MANAGER
Elipse Plant Manager is an intense stage that fills in as a central vector in the progressing look for better quality, fewer expenses, and higher operational productivity. With EPM, you can gather information from various sources, store it, and contextualize it; this stage offers high recording and questioning exhibitions, notwithstanding numerous representation and investigation apparatuses that accelerate your insight recovery preparation.
Its information dealing with pressure and recovery advances offer high recording and questioning execution and its perception and investigation apparatuses give a collective situation to taking care of data all the more rapidly, dependably, and scalably. This takes into account the advancement of mechanical knowledge and investigation applications, enhancing ongoing basic leadership.

ControlMaestro is a propelled programming improvement stage with an accentuation on location wide supervision, computerization, and process control.
Discrete control and process
Data acquisition
Alarming, Visualization
Centralization and distribution of information
Complete reporting
Local HMI
Web-enabled remote access full information and control anytime, anywhere
Open Supervision standards-based more than 160 drivers: OPC, industrial protocols, building protocols, PLCs, device manufacturers
Complete, reliable, and highly scalable
About eLynx SCADALynx
When you contract with eLynx to screen your hardware, eLynx makes a private site in which to see your information that is remarkable to your prerequisites. You have your own limited get to website pages, designed to your details. These pages show information from your checking gadgets that you can assess. Both constant information and authentic information are accessible through the pages. You can likewise safely download information from the pages to your PC and spare as an Excel spreadsheet or an Adobe PDF record.

OpenEnterprise v3 streamlines your Oil and Gas operations to:
Increment Operational Efficiency with Production Visibility
Increase Competitive Business Agility
Accomplish Faster Startups and Reduce Project Implementation time
Key Advantages of OpenEnterprise are:
Business Agility. Fast application advancement and change administration guarantee a focused edge
Bring down Lifecycle Costs. Reusable SCADA objects empower administration of expansive complex field establishments
Expanded Operational Efficiency. Usability devices and adaptable circulated engineering intended for Oil and Gas applications
Enhanced Decision Making. Interface endeavor with field operations by means of open measures
Future-Proof Investment. Secure your mechanization speculation for the long haul with 'IT-accommodating' SCADA (security, versatility, serviceability, support, and redesigns/movement)

Polymath is the design programming for programming IT, SC, and VT administrator boards. Polymath incorporates a substantial number of upgraded capacities for example:
Rich object library
Level project page management
Importing/exporting project data
Transferring stored data
Project back-up and restore
Terminal orientation
OFF-LINE and ON-LINE simulator
Dictionary
Automatic project storage
Device memory balance
Indirect addressing
EZSoft HMI can act as a standalone HMI on a PC, it is a run-time HMI software for your PC or Network. It can be organized on a multi-users permit over different PCs in the plant.
Scalable to any size Monitor or Resolution
Unlimited Tags and Screens
Memory for Projects based on PC Specs (No Hardware limitation of traditional HMIs)
New AVG Image Library (4000+ Symbols)
Advanced Alarm Messages & Screens
Email & Text Message Alerts
Trending Graphs
Data logging
Up to 999 User designed screens
Patented Online Edit of HMI (No Machine Downtime, Edit on the Fly)
Ethernet Port for Remote Access and connectivity to PLCs, AC Drives, or 3rd party devices
TruBio® DV SCADA has been produced to orchestrate and overhaul the introduced base of more seasoned, exclusive bioreactor control frameworks. A relocation happens when it is resolved that a current bioreactor control framework is no longer ready to meet the requests of the procedure. TruBio DV SCADA then gives a financially savvy, simple-to-actualize arrangement, wherein the client can hold existing procedure equipment, however, overlay the ability and elements of TruBio® Software with dependability and force of DeltaV-based control. The overlay of TruBio DV onto outsider controllers, what's more, analyzers can utilize either Finesse TruConnect equipment or utilize OPC availability through the Application Station. Outsider sensors or computerized MFCs can likewise be added to existing equipment utilizing DeltaV I/O in the TruLogic controller.
ECS/ACESYS™ is a non-specific programming standard created by FLSmidth characterizing control objects, information structures, and program structures expected to execute a productive procedure control framework in view of disseminated engineering utilizing propelled prepare controllers.
The ECS/ACESYS bundle comprises a few standard projects and pictures (faceplates) for use as a consolidated arrangement of essential capacities for control and observing of a cutting edge plant of today.
WinTr is progressed SCADA SOFTWARE for checking and sparing pieces of information of assembling procedures which separated vast territories. Gadgets oversaw from single station and they can be associated with OPC Client, S7 MPI, S7 PPI, Profinet (S7 1200), Modbus RTU(Delta plc and other), Modbus TCP/IP(Delta plc and other), Host-Link protocols(Omron), Mewtocol protocols(Panasonic). SCADA SYSTEMS Historical reports identified with procedures are spared into the database.
GraphPic 8 guarantees high productivity in all periods of the venture. Amid venture arranging, you can spare time by method for genuine question introduction. Completely created standard capacities and an incorporated script motor empower adaptability. High strength together with amazing execution inside the runtime condition is accomplished by means of completely created design and an incorporated SQL-database.
Gensym's capable ongoing master framework G2® permits you to make, convey and adjust constant, control-driven, mission-basic master applications that mechanize basic leadership in broadcast communications, fund, government, military, assembling, utilities, and transportation. G2 is demonstrated on the planet's biggest undertakings that require 24×7 uptime in genuine mission-basic generation establishments. With G2, developers of governing-driven, mission-basic applications work all the more gainfully, limit their venture conveyance dangers and increment their achievement in building durable frameworks.
Reliance is an expert SCADA/HMI framework intended for the observing and control of different modern procedures and for building computerization. Information is obtained from control or telemetry frameworks logged to databases and introduced to end clients in a graphical shape (plans, diagrams, tables, and so forth.).
Control and Monitor SmartWell® Downhole Equipment from a Central Point
Halliburton's SmartWell Master™ is the supervisory application for Halliburton's Digital Infrastructure product offering. Intended to give a main issue of control, SmartWell Master coordinates field control framework peer availability with the architect's PC control and information procurement exercises.
SCAN1000 – Easily coordinates with your current frameworks and interfaces with an extensive variety of PLCs, Measurement Systems, and Distributed Control Systems (DCS). SCAN1000 is utilized as a part of an extensive variety of businesses.
Experion® HS is an intense programming stage that joins imaginative applications for Human Machine Interface (HMI) and supervisory control and information procurement (SCADA). It contains a subset of Experion PKS parts particularly bundled to give a focused on and hearty framework for little to medium mechanization projects.
The easy-to-understand SCADA framework SCADA V10 screens and reports the procedures on brought together and decentralized plants. The profoundly coordinated SCADA bundle outwardly shows all by means of a present-day multi-touch fit show. This takes into consideration the ideal realistic examination and contains an entire alert administration framework. Close by the legitimate mandates the premise of the logging framework contains the specialized releases and authority revealing gauges directions of the experts in every nation. SCADA V10 is the inventive open SCADA framework from a solitary source. SCADA.web is a far-reaching complete arrangement that covers all parts of a cutting-edge online SCADA framework.
GENESIS64™ is the most exceptional HMI/SCADA arrangement, and the pioneer in cutting edge 64-bit computerization perception programming arrangements. Overall businesses, GENESIS64 spans information network, total, and perception to give the most adaptable and thorough programming suite for your HMI/SCADA needs now and later on. As a Microsoft Gold Certified Application Development Partner, ICONICS is interestingly situated to stay in accordance with the most exceptional innovation accessible. The HMI/SCADA bundle flawlessly consolidates the most current demonstrated innovations while utilizing the times of experience picked up from its ancestor, GENESIS32™.
KingView permits you to create Windows-based control, observing, and information accumulation applications. You can trigger yields and occasions in view of information, make diagrams and pattern graphs for investigation and you can send cautions in view of configurable conditions. Kingview can be utilized to fabricate an information data benefit stage in the computerization field. Kingview programming gives realistic representation to help your operations administration, control, and advancement. Kingview is generally utilized as a part of the force, water conservancy, building, coal mines, natural insurance, metallurgy et cetera. Kingview programming is utilized as a part of national safeguards and Aero-Space in China.
Ignition is a powerful industrial software platform built for SCADA, MES & IIoT applications.
Real-Time Control & Analytics: Easily control, display, and analyze the status of your facility.
Rapid Development: Build powerful applications using the Designer.
Hot-Pluggable Modules: Ignition's modular architecture grows with you! Add modules to match your company's ever-growing needs.
Mango Automation is an adaptable software application that permits you to view, log, chart, animate, alarm, and report on information from sensors, hardware, PLCs, databases, webpages, and others.
You would prefer not to do anything muddled and the device shouldn't be confounded either? Simply utilize our VisiWin instant segments and the various endorsed capacities. You can hardly wait to at last leap forward the limits of traditional apparatuses and to construct a UI that truly gives you a focused edge? At that point, VisiWin is the correct decision.
VisiWin is an open device with a broad scope of components and the correct answer for little and huge assignments in process perception. Working easily with Microsoft Visual Studio and Blend, VisiWin gives potential outcomes that clients of exclusive instruments can just dream of. Attempt and see.
SCADA (Supervisory control and information obtaining) is a product program that oversees procedure control by social affairs ongoing information from remote areas to get to machines.
SystemVIEW is a SCADA and HMI Software System composed particularly to enhance effectiveness and increment the benefit of assembling gear. The SystemVIEW enhances your main concern by ensuring your hardware remains nimble all through the generation procedure.
Infilink HMI is a full-included, Windows-based mechanical robotization programming arrangement at a value that profits, not only the product merchant. It is perfect for a little PLC client with its quick, simple setup and runs times at a cost half not as much as contenders! That half reserve funds for "similar outcomes" is 100% NET PROFIT. Why pay for devices you essentially needn't bother with? The additional devices can regularly make adapting more troublesome!
Lucy Electric's mechanization arrangements incorporate SCADA (Supervisory Control and Data Acquisition) frameworks, which permit the client to have full visual control and information openness of any medium voltage organized framework engineering consolidating remote terminal units (RTUs) or potentially convention able IEDs.
The Gemini SCADA-2 framework is anything but difficult to design and can be custom-made to suit any control room operation. Adaptable and moderate, the framework engineering can be just moved up to oversee future system extension.
ScadaPro is an effective, ongoing information securing programming bundle, giving observing, information logging, emulate advancement, and report era. A scope of expansions is additionally accessible, including ScadaPro Web HMI, which will permit you to see your information on any gadget.
ViewPAK is intended to work with DrumPAK, TrimPAK, BoilerPAK, MeterPAK, and BurnerPAK kettle control bundles, with MicroMod's Biomass evaporator control frameworks, or with one of our exclusively designed heater control frameworks. It comes totally prepared to speak with your SteamPAK kettle controls: no incorporation, programming, or designing is required.

MC Works64 can screen vast operations and bolster effective plant operations.
MC Works64 is basic programming giving an assortment of capacities and refined UIs reasonable for social framework fields.
Multitrode offers two SCADA alternatives; PumpView is an online arrangement while OutPost uses a datastore and detailing MTU (master telemetry unit).
mySCADA application is a practical leader in the visualization and SCADA fields. We are continually enhancing our system solutions with prominence on customer's requirements, a high level of trustworthy and ease of use. We believe in a sustainable corporation that brings together outstanding association and minimizes expenses. mySCADA is also an integral part of Industry 4.0 and IoT. Form the new age of Industrial Automation with us.
Progea's SCADA solution allows one to create feature-rich, easy to navigate, scalable SCADA projects! Progea's Movicon technology can manage every critical supervisory situation. Easy navigation of multi-site projects with GeoSCADA and GeoTagging. Notify on-call personnel with event-based notifications. Record, view, and analysis of historical data. Easily publish screens and reports to the web for remote access. Recommended: Movicon.NExT or Movicon 11

The PROMOTIC SCADA framework is planned so as to be effortlessly open to new clients. You don't need to sit tight to anything – download the free PROMOTIC establishment bundle and let the fundamental coursebook lead you to make your first SCADA application. It is that simple!
Survalentone SCADA is an industry-leading, real-time supervisory control and data acquisition ( SCADA ) solution. For more than 60 years, survalentone SCADA has delivered SCADA software designed to meet the functional, performance, availability, and future-proofing requirements of electric distribution, water, renewable energy, oil & gas, and transit utilities. Today, more than 700+ utilities worldwide trust survalentone SCADA to help them improve their situational awareness, reliability, and operator efficiency.
SCADA Applications in Water Treatment
SCADA Applications in Water Treatment
A two-dimensional drawing depicts the layout of the hardware collection we said we would have in the SCADA system.
These drawings would show the piping layout with pipe sizes. the location of instruments, valves, motors, etc within the piping, as well as symbols indicating what signals will be passed to and from the processors in the system.
The controls engineer would take those p & id's and create a group of visual screens that would contain all pertinent information that an operator may need to interact with and control his water treatment system.
—————————— End ———————————
So there you go, a couple of free, open-source, and commercial SCADA solutions for you to consider. If you encounter any other similar SCADA software, do leave a comment in the comment box below.