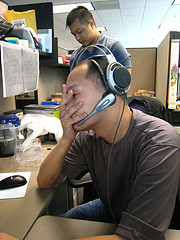 Managing some IT systems within your organization?
As the owner of the system, do you sometimes get calls and emails complaining about bugs and errors on the system? If you do, don't worry too much about it as it's common for systems to have problems. It's just how frequent the incidents arise. For some, it may just be once a month. For some unfortunate ones, the incidents could go up to 2-3 times in a day!
It is critical for system custodians to handle incidents in a professional and organized manner in order to ensure that the organization's productivity is not affected. If your organization implements ITIL Service Management processes, incident management is a key process when providing IT Services.
When we talk about the process of managing incidents, it's all about:
Recording incidents
Classifying and prioritizing an incident
Investigating, escalating and diagnosing an incident
Finding a resolution and recovery
Closing an incident and clarifying
Since there are a few steps from the beginning of a complaint till the end where an incident gets resolved and reported back to the user, it would be wise to fully utilize tools to help manage various reported incidents.
The following are three Free Incident Management Software for you to begin tracking incidents within your services:

Redmine is an open source project management tool written using the Ruby on Rails framework.
Many organizations use Redmine to manage their project tasks, maintain work schedule, assign person in charge and collaborate on a particular task or issue.
Redmine can be easily re-purposed to be an incident management software to allow users to logs any incidents that they are facing.
As compared to using email to lodge a complain or bug fix request, Redmine is a much better platform for all incidents to be logged and managed centrally.

SysAid automates your processes for help desk, hardware configurations, asset monitoring, software licenses, tasks, projects and much more. SysAid allows you to automatically scan and test your network thus providing you with the necessary details about each machine. As an administrator, you can also offer remote help to users who are having trouble with their system.
Some key features include:
Users can submit complaints / requests via a simple online form
Ability to sort, search through and manage incidents effectively
Reporting capabilities on the state of your service desk
Communicate with users via email, sms and instant messages
Ability to escalate an incident and set automatic notifications
SysAid Free Edition is available for both Windows and Linux. An ideal tool for organizations with fewer than 100 computers.

versaSRS HelpDesk is based on ITIL Service Management and is a packaged application enabling organisations to quickly and effectively deploy comprehensive Service, Incident, Configuration and Service Level Management processes with a minimum investment in infrastructure.
versaSRS is built on the  Microsoft.NET environment while the database is on SQL Server.
Some key features includes:
Supports ITIL Service Desk and incident management processes
Built in CRM module
Automatic call number assignment
Forms module (ability to create service request / complaint form)
Asset management module
The free community edition allows just one service operator to manage the incidents at one time. However, all the features and capabilities will be enabled. To add more personnel to manage and use the system, one can easily upgrade to the professional or enterprise edition at a minimal cost.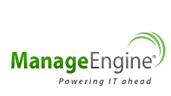 ServiceDesk Plus is a web-based helpdesk software that helps you manage all your communications from a single point. It offers an integrated Request management (Trouble Ticketing), Asset management, Purchase order management, Contract Management, Self-Service Portal, and Knowledge Base.
The free version has almost all functions in placed and will never expire. However, only one technician can access the system and it's only available in english.
——————————–  END ———————————
Here you go, three FREE Incident Management Software for you to evaluate and benefit from. If you know of any other good free ones, please let us know through the comment box below. Thanks.
Click To Enlarge
Via Salesforce