Having a typical brick-and-mortar type of store is a challenge today when almost everything lives and breathes online. We can even go that far and say that relying solely on offline presence is near-impossible to achieve business success. That is, survival in the market is possible only by moving business online, at least partially.
This claim proves to be true if we take a look at how 2020 turned out, with mass lockdowns and store closures. After the COVID-19 pandemic, we finally see how important it is to have a few ways of managing a business.
However, going online isn't as easy as it seems, and there's harsh competition in the wide world of the internet too. If we know that Amazon holds around 50 percent of the whole online US market, we're aware of how daunting maintaining a business might be for small business owners.
So, how can smaller stores compete with this giant and get their part of the share? Is it even possible? We decided to explore this question and provide you with a few tips on how to bring more customers to your online store.
Tip no. 1: Establish two-way communication with your customers.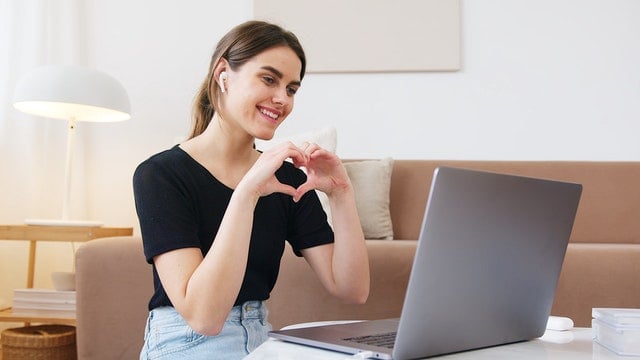 Millennials love loyalty and personalization. And as a generation that holds the most considerable purchasing power, their preferences dictate how brands will behave.
If you want to attract customers to the online store, you have to approach your consumers the way they want it – by striking a conversation that shows both care and devotion and proves that you care for them.
Conversational commerce is a great way brands can achieve greater personalization and drive sales to their business. It allows online retailers to start a highly personalized conversation with their customers via a chat app, voice assistant, or messaging platform and close the deal sooner. Overall, this approach allows them to move the consumer faster through the sales funnel.
By utilizing conversational commerce methods, brands can decrease their cart abandonment rates, which is one of the biggest struggles of online retailers. They can also "seal the deal" by providing customers with the right answers concerning the delivery or refund policy and even the payment method within the conversational chat.
Tip no. 2: Use the power of social media.
It's not a secret that social media plays a huge role in forming purchasing decisions, especially for the younger generation that vaguely remembers how the world without the internet looked like. What's more, one study found that more than 70 percent of millennials base their fashion decisions solely on Instagram posts. Furthermore, by Hubspot data, more than 70 percent of people are more likely to purchase a product if they saw others recommend it.
Millennials, who now hold the biggest purchasing power, don't trust traditional advertising and have an ingrained distrust of brands. They love to hear first-hand experiences, they'll believe what their peers say, and seek their opinion and validation.
That said, if you want to get more customers to your online store, make sure to be on social media and create a group of engaged people who will follow what you do and share the same values.
Tip no. 3: Boost your SEO game.
The first thing we do when we want to purchase something is to google it. We want to be sure that we're making the right decision, and the wide world of the internet is ready to give us proper insights on what kind of product will match our preferences the best, what price we should pay for it, and what we can expect from it.
That said, if you want to increase your online sales and bring customers to your store, you have to invest in SEO. Some might be reluctant to engage in such activity, as it isn't a quick fix, but it's a method of driving traffic and customers to your website that will work in the long run. With that in mind, make sure to boost up your blog section, write relevant and engaging content that will bring new customers to your website organically.
Tip no. 4: Award first purchases.
If you already have some traffic on your website, but just a few of the visitors convert, then you have to bump up your sales game. The best thing to do is incentivize the first purchase and make customers more likely to shop in your store.
For instance, you can give a small discount for first-time purchases, increasing the chances of converting the leads.
Tip no. 5: Use a referral program.
One of the most effective ways of acquiring new customers is by running a referral program. The point is to engage existing customers with the sole task of bringing new ones to your website. That way, brands can focus more on maintaining their online shop than attracting visitors to their website.
Usually, the most effective way of running a referral program is by offering a top-notch service where customers come via word of mouth. Still, brands can further incentivize their customers by implementing a referral marketing program that will push existing customers into bringing more people to the website.