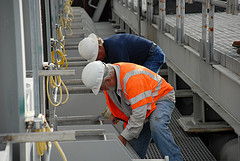 I have always wondered if open source scada are systems used to assist utility operators in powering, managing and automating the utilities. When I mention utilities, I'm thinking of water, electricity, oil, gas.
How are utility operators managing the various complex aspects of these utilities? When it comes to water pressure, electrical voltage, temperature, proximity, etc, all these measurements are important information to know and managed well.
To support the business of utility management, SCADA systems are commonly applied to provide real time strategic information for utilities operators to make informed decisions.
What is SCADA? It stands for Supervisory Control and Data Acquisition. SCADA functions by collecting data from remote locations and sending the data back to a central location for the data to be processed and controlled. It is extremely useful for SCADA systems to be implemented on areas which are dangerous and far away from the core area.
A SCADA system usually includes a combination of the following components:
Remote Terminal Units (RTU)
Human Machine Interface (HMI)
Programmable Logic Controllers (PLC)
Scada Software List
I'm really no expert in SCADA related solutions but after some Googling, I've put together a list of free, open source and commercial SCADA solutions for you to test and learn.
Free Open Source SCADA Solutions

myScada is free for non-commercial use. Most Scada tools works on Linux and supports SMART visualizations. Very suitable for use in various industries namely oil & gas, building automation, water & wastewater, power & energy and productions lines

Promotic is a SCADA visualization software which provides a free development environment for users.
The product PMFree is suitable for monitoring and control of heating, air conditioning, security systems, and centralized control panels for "Intelligent houses".
It's also used commonly in the industrial environment for the purpose of designing simple applications.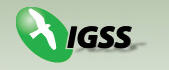 IGSS which stands for Integrated Graphical SCADA System is a SCADA system used for monitoring and controlling industrial processes. IGSS feature packed and scalable solution communicates with all major industry standard PLCs.
At the moment, there are several versions available for download and trial which is the IGSS V8 FREE50 and IGSS V8Demo. The free version allows you to collect data from PLCs without any time limitation but can define up to 50 objects only. This version can be easily upgraded to the larger IGSS SCADA system when necessary.

Sielco Sistemi's Winlog Lite is a free SCADA HMI Software. Winlog Lite can be used to create small supervisory applications. It is also very similar to the Winlog Pro version with all development tools and functions available. The only limitation is its ability to run applications up to a maximum of 24 tags and communications with external devices stops automatically after 15 minutes, which can be restarted manually if required.
Open Source SCADA Solutions

FreeSCADA is an open source SCADA system for MS Windows (2000/XP/Vista) which provides end users with flexible tools for visualization and interactive control of any industrial process. The system uses OPC servers for data collection and is developed using the C# language on .NET 3.0 platform

Argos as an alternative to commercial SCADA aimed to offer SCADA components under the philosophy of free software, and thus seek to promote the study of the core of such systems into an autonomous alternative to industrial automation.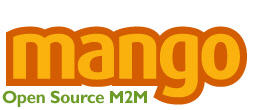 Mango is an open source alternative for Machine to Machine (M2M) software (also known as Industrial Control, SCADA, HMI, or domotics). It's browser based Ajax enabled capability allows users to access and control devices, electronic sensors, and machines over multiple protocols at the same time.
Mango can be installed on many platforms providing an interface which diverse data sources can be created and configured while providing downstream management of user alerts, access, data logging, and automation.

IntegraXor is a windows based system which provides an integrated development environment to develop, configure and manage HMI / SCADA applications.
It's key capability besides the project editor has to be it's web browser client which allows administrators to view and control SCADA applications from all around the world.
Commercial SCADA Solutions

MicroSCADA Pro guarantees the advanced control and dependable operation of your switchyard through consistent joining and availability between various gadgets and frameworks. It underpins a broad scope of standard and true standard correspondence conventions and interfaces.

The capacities of the FUTURA Biomass observing framework is further upgraded when joined with the FUTURA Scada Software created by ABER Instruments. FUTURA Scada Software convey more prominent online network, information investigation and mining abilities, giving better experiences all through your online biomass checking process.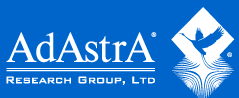 Follow MODE® SCADA/HMI is a cutting edge programming stage for process robotization, remote control, checking, vitality/assets metering and assembling computerization. Follow MODE® keeps running under Windows® and Linux®, utilized as a part of more than 30 nations of the world, in more than 40-ventures and has more than 47000 establishments.
Together with business modules T-FACTORY.exe®, TRACE MODE® gives adaptable answers for the ongoing procedure control, solidified intimately with the mechanical business administration.
By AdAstrA Research Group, Ltd – the autonomous ongoing programming provider with more than 25 years experience of the control showcase authority.

Advantech Studio
Web-empowered HMI/SCADA Software Principle Features:
Distribute continuous dynamic and energized realistic screens,trends,alarms,reports
Imports and fares formulas, reports and continuous information in XML design
Utilize an indistinguishable improvement condition from applications running on Win NT/2K/XP and CE or on the Web
Incorporates flawlessly with your Windows desktop applications
See various customers from one Web program
Multi-level security for applications, including use over Intranets and Internet
Adjusts to industry guidelines, for example, Microsoft DNA,OPC,DDE,ODBC,XML,ActiveX
Programming security sort: Softkey

Advantech WebAccess, as the center of Advantech's IoT arrangement, furnishes clients with a cross-stage, cross-program information get to understanding and a UI in view of HTML5 innovation. With WebAccess, clients can fabricate a data administration stage and enhance the adequacy of vertical markets' improvement and administration.
Advantech WebAccess gives a HTML5 based Dashboard as the up and coming era of WebAccess HMI. Framework integrators can utilize Dashboard Editor to make the tweaked data page by utilizing examination outlines and charts which are called gadgets. After the dashboard screens have been made, end client can see the information by Dashboard Viewer with any program for a consistent review understanding crosswise over PCs, Macs, tablets and cell phones.

Permits clients to deal with various HMI applications in one anticipate
Permits clients to switch multi-dialect UI powerfully, with Unicode and multilingual screen content bolstered
Gives secret key assurance of outlines, macros and transfer/download operations
Bolsters vertical, even screen shows
Empowers one outline to fit all HMI models
Gives record registers to adjusting gadget addresses at runtime
Gathers information from numerous gadgets with different strategies
Underpins different information procurement and pattern introduction
Operation log helps the survey and examination of vital occasions
Permits to download the runtime information utilizing serial port, Ethernet port, USB customer port at HMI and Micro-SD
Permits to utilize the USB Memory Sticker for the inconvenience free overhaul of the application
Underpins more than 300 mechanical correspondence conventions, for example, SIMATIC S7-1200, BACNet MSTP/BACNet IP and so forth and the driver rundown is developing.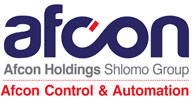 P-CIM is an effective, simple to utilize application generator work in mechanical control, fire and wellbeing, security and building administration frameworks.
P-CIM gives an improvement domain requiring no programming abilities, genuine web availability, organizing, correspondences, information procurement, alert administration, revealing, and wise administrator interface.
P-CIM gives apparatuses to safely oversee and control ongoing procedures and rapidly make eye-finding control shows, giving a total answer for a savvy graphical control interface for administrators.
P-CIM has been created and appropriated worldwide since 1986, running on all present MS-Windows Platforms

The group of the OPC programming advances is a brought together interface for controlling computerization objects and innovative procedures. Most gages, checking and control gadgets these days have OPC servers that can be utilized to get the present information. OPC Scada Viewer bolsters the fundamental and most generally utilized OPC DA1 and DA2 principles that permit you to trade information with programmable rationale controllers, human-machine interfaces, PC numerical controlled gadgets and different gadgets continuously.

Total SCADA/HMI is a framework for imagining and working procedures, creation streams, machines and plants. It is a profoundly dependable multi-client disseminated arrangement which gives supervisory control and checking to numerous divisions:
Prepare Control
Modern Automation
Home Automation
Telemetry
Remote Control and Monitoring
Test and Measurement
Machine-To-Machine Communications (M2M)

ANSYS SCADE Display encourages inserted design, show and HMI improvement, and affirmed code era for security basic showcases —, for example, cockpit, head-up, protective cap mounted, flight administration framework, movement and impact shirking, and wellbeing and use checking shows, and additionally locally available airplane terminal route frameworks and advanced maps.
With local support for the OpenGL® SC (Safety Critical) and ES (Embedded System) measures, SCADE Display speaks to another era of illustrations programming improvement instruments, spreading over prototyping, show plan, reproduction, check and approval, and guaranteed code era for a few wellbeing models.

Electrical Control Panels and Supervisory Control and Data Acquisition
Aqua Aerobic Systems, Inc. offers plan and advancement of Electrical Control Panels and Supervisory Control and Data Acquisition (SCADA) frameworks, directed for wastewater treatment gear and procedures. Aqua Aerobic control boards and SCADA frameworks are composed and modified by Aqua-Aerobic and tried by qualified work force. SCADA frameworks are checked through thorough testing to limit handle establishment time and give a tweaked , quality item to the end-client.


PcVue is the aftereffect of more than 30 years of action in SCADA arrangements. It empowers our accomplices and end-clients to grow new applications and to bolster movement from prior frameworks, while understanding the most noteworthy efficiency and best developments.
PcVue exploits the most recent advancements and gives enhanced control over your procedures. Likewise, it accompanies successful capacities to set up a solid framework with restricted advancement costs, while keeping up the ease of use of the best desktop applications.


The scope of TOPKAPI programming offers an answer for all client needs, from a fundamental realistic show for workshop control to excess applications and models controlling a few many interconnected stations.
Correspondence, neighborhood or remote, through field controllers and gadgets
Caution and FAULT handling
Figuring and information organizing
LOGGING occasions and estimations («black box» work)
Show with GRAPHIC EDITOR
Working STATIONS, nearby and remote


HMI Software – Point of view Scada
Perspective is capable programming for creating HMI, SCADA, and OEE/Dashboard extends that can be conveyed anyplace.
Three programming bundles are accessible in 500, 1000, and 5000 label number renditions:
Finish Package – Development + Runtime
Advancement Package – Development Only
Runtime Package – Runtime Only
500 label number = 1 dynamic correspondence driver bolstered
 1000 label tally = 3 synchronous dynamic correspondence drivers upheld
5000 label tally = 10 synchronous dynamic correspondence drivers upheld
Perspective SCADA/HMI programming contains a Modbus driver and 18 interchanges drivers for most mechanical controllers from AutomationDirect and other significant controls organizations.
Perspective programming now underpins the Do-more PLC as a standard driver. This supplements the current Productivity3000, DirectLogic and CLICK drivers effectively accessible.
Point of View programming is accessible for Online Order Only. The POV setup instrument
(accessible at the Item Level) is utilized to guarantee determination of all the required parts.


LookoutDirect is a PC-based Human Machine Interface (HMI) programming bundle.
It originates from National Instruments(based on their Lookout® protest based robotization programming). LookoutDirect does all that you require a HMI to do, at a large portion of the cost charged by the greater part of our rivals.

Automsoft – testing limits, driving down cost of proprietorship, making esteem
Automsoft's RAPID™ database innovation stores, enhances and investigations from little to enormous volume time arrangement, parallel, alert, condition information created by control frameworks, metering frameworks, sensor systems, metering frameworks – a huge number of information sources, a large number of occasions every second, prescient examination.
—————————— End ———————————
So there you go, a couple of free and open source SCADA solutions for you to try out. If you encounter any other similar SCADA software, do leave a comment in the comment box below.