With the outbreak of COVID 19, people all over the world have been stuck at home, looking for effective ways to connect. Live streaming is a great tool to connect with people, whether you are streaming a casual event or a business conference. It gives you a way to connect with a community virtually.
The good news is that live streaming is not just for regular users but for brands worldwide to resume their business operations online and connect with people. Even before the pandemic, businesses across the world were using live broadcasts to engage customers, clients, and employees and grow the audience.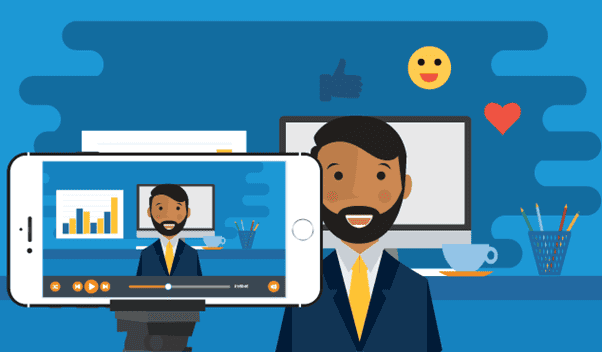 Live streaming best practices
How to create a live streaming site that is lucrative and brings in a significant amount of revenue? Every day, valuable moments are made in a business, be it conferences, seminars, product launches, shareholder meetings, teambuilding events, and milestone functions.
Live streaming allows people to connect with you when a virtual event is the best option. However, when you are broadcasting live, there is a lot you can do before and after your broadcast to leverage live streaming to its most total capacity.
Here are some of the live streaming best practices to grow your business.
1. Prepare a script
Yes, you heard it right! Although live broadcasts are raw and real, planning a bit ahead doesn't take off its realness. Planning indeed can help to boost the effectiveness of live streaming for business purposes. Jot down key points that you need to present in your live videos so that you can catch up even if you miss out on a matter. Have an overall plan of how and when certain activities happen in your live streams if a couple of participants are involved. Do your research, discuss with the team and make a script ready for your live broadcasts.
2. Emphasize on boosting engagement
When you go live, the most important thing to focus on is boosting user engagement. Keeping your audience interested and engaged helps to improve their trust in your brand thereby increasing brand loyalty. Interacting with your viewers through live chat is also a great way to boost engagement. This holds true for internal business video conferences as well. When you are conducting live meetings to connect with your team, constantly engage with your team and share their opinions, just like in face-to-face interaction.
3. Test your live streaming setup
One of the most critical live streaming best practices is- Ensuring that your equipment or live streaming set up overall is in the best condition. Minor glitches and technical issues are common in live streaming, but testing you set up beforehand can help you avoid major misshapen that can degrade the value of your live broadcasts. You must test all your live streaming equipment like video and audio equipment to ensure it works properly. It is recommended to do a live trial session before the actual broadcast to ensure the set is working right. Some of the best live streaming platforms allow broadcasting live in private, so you can do a trial run of your live stream to check everything works great.
4. Experiment with different types of content
When you are leveraging live streaming for business purposes, it is evident that it promotes your business. However, that doesn't mean that you cannot experiment with different content strategies. You can often change the content style to make your audience keep coming back to attend your virtual broadcasts. For example, instead of live streaming just business events, you can show behind the scenes of an event, how a product is made, or introduce your team, etc. Or you can simply use live streaming to broadcast your product launch and allow customers to order your products.
5. Promote in advance
Promoting your live broadcasts is essential to improve the reach. If no one knows are you are broadcasting live, no one would be turning up.  To have an excited audience:
Promote your live broadcast via emails and social media networks.
Before you actually go live, send out an email at least a few days before to tell your audience when to expect you.
Try to build the anticipation using Facebook and Instagram stories, get creative as much as you can
6. Use call-to-action buttons
If you have associated your live streams with a specific action in mind, you can include a call-to-action button for the same. For example, you can add call-to-action buttons for your customers to reach out to you one-one virtual meetings, by your products, donate to a cause. If you are adding a call-to-action button at the end of your live streams, you must mention it regularly during your live broadcasts. If you don't have any specific action, you can add a call to action button that allows viewers to subscribe to your newsletter or follow you on social media.
7. Repurpose your live streams
Live streams are not only real and authentic; it has a longer shelf life. You can repurpose your live streams as on-demand content later on. For example, you can save your YouTube, Facebook, and Instagram live videos to your account so that people can watch them again as on-demand. You can do the same with live videos on your website and add links in your blog posts, newsletters, and social media posts.
Conclusion
In a nutshell, live streaming is one of the best ways to connect with a global community in an authentic and meaningful way. Live streaming is no longer confined to entertainment; it involves businesses from all types of industries. Like any other marketing strategy, live streaming is all about building a personal bond with consumers.
The better your content strategy is tailored as per the requirements of your target market, the better the results would be. With the popularity of live streaming touching new heights, having a presence in the live streaming platforms will help you grow your business to new horizons. If you are yet to start with live streaming, now is the right time to enter the industry and start engaging your audience worldwide.