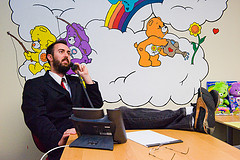 Your boss just got a call from a potential client who is seeking qualified IT consultants to build for them an IT system.
At the end of the conversation, the client asked for a proposal, a price quotation and an estimated number of days required to complete the entire system development together with implementation on site.
As a software developer, your boss has requested that you come up with a quick and simple project plan which outlines all the possible tasks and activities together with its number of man-days required to complete the system.
In cases like this, I usually won't use Microsoft Project to develop the project plan but rather just use Excel as a simple, practical and easy to use planning tool. There's really no right or wrong on whether you should use Microsoft Project or Excel, but I use Excel because:
I find it easier to key in the entries.
It's easier to pass around for amendments since nearly everyone has Excel.
Not everyone has Microsoft Project installed and even if they do, they may not know how to use it well enough.
If you're new in your organization, you could probably just ask your colleagues for an IT Project Plan template that they have previously created when they were required to budget and plan out their work efforts.
But if somehow there's just no such template created before, then you might want to search the Internet to download a free IT Project Plan template which is in Excel (.xls) format.
Today's post will show you a way how you can have a copy for free. Simply follow these steps.
1. Head on over to IT Manager Institute.
2. Sign up for the free newsletter and download the free tools and IT Management 101 eBook.
3. Once signed up, you'll be redirected to a page which allows you to download the eBook and free tools.
In one of the 7 free tools is the IT Project Plan Template in Excel format. The following is a summary of what you will get in the template:
An example IT project plan template
Steps and guidelines on how to set up and fill up your IT project plan
An empty project plan template with the following columns such as tasks, whose responsibility, months, all nicely formatted for you.
A sample screenshot: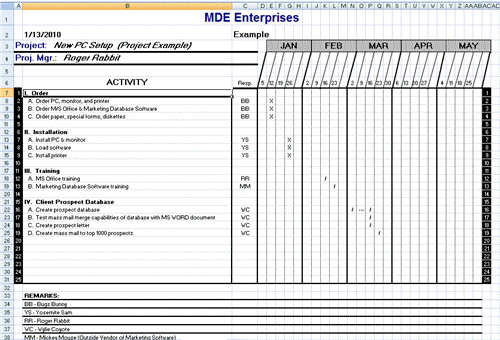 There you go, a free IT Project Plan template in Excel format for you to download today!