QuickBooks is one of the most useful software for business people to handle numerous business operations such as creating payrolls, scheduling payment bills, reminding bills, monitoring company expense,s and a lot more. If you go to the cloud with its hosted version, you can gain more features on QuickBooks to manage your accounting system. Although QuickBooks hosting is handing all your essential business needs, a slightness of slow speed can affect the rate of productivity.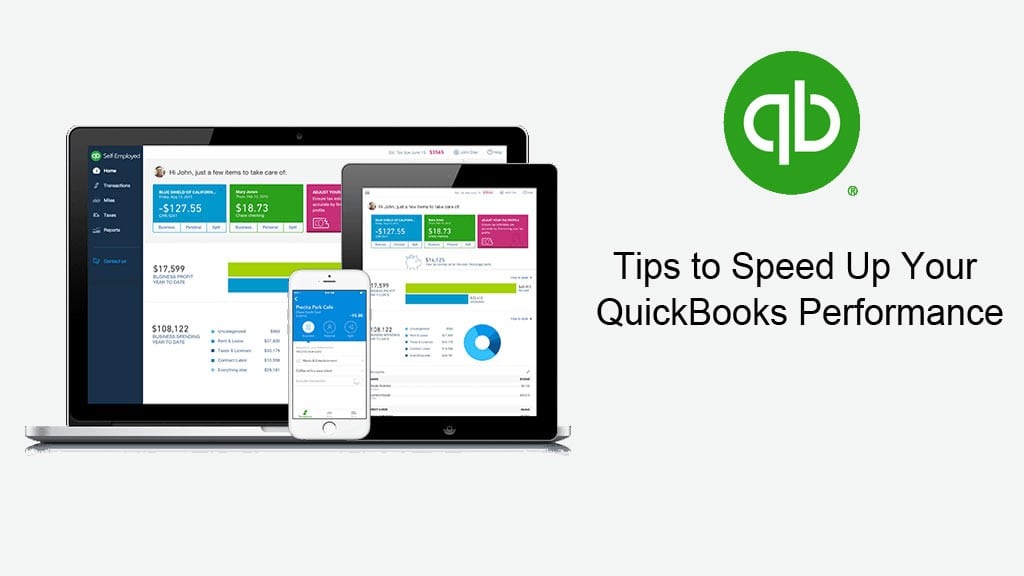 To avoid this issue, here are some useful tips you can use for QuickBooks to speed up your performance.
1. Get a Fast Internet Connection
QuickBooks Online can be accessed from anywhere, from any device using a reliable internet connection. So, it's important for you to have a fast internet speed to run QuickBooks. As all the account data is accessed online, having a slow internet speed can cause a serious issue. Apart from that, the stability of a good network is also essential – make sure your internet service provider is fair in terms of speed and stability.
2. Choose SSD Servers for QuickBooks Hosting
A fast and reliable hosting server plays an important role in QuickBooks data processing. Nowadays, most businesses are hosting QuickBooks on the cloud-based server. Comparing to other types of hosting servers, SSD based servers offer a better speed in delivering application usage over the cloud. Running on SSD based servers will result in a huge performance increase over QuickBooks Online.
3. Maintain Your Local Devices Rightly
However, cloud servers do not rely too much on local devices but it doesn't mean that you can run the latest QuickBooks version on your decade's old device. There might be a possibility of occurring errors with QuickBooks usage because of having errors in your device (it can be a laptop, desktop, or smartphone). The best practice to avoid such issues is by using the updated version of the browser. You should also clear the browser cache and cookies from time to time. Using too many applications may also cause the slowness of your PC.
4. Update Your Browser
As we have earlier mentioned, using an updated browser helps to improve the QuickBooks usage experience. Whether you are using Google Chrome, Internet Explorer or Mozilla Firefox, browser updates are frequently released. Apart from fixing the browser issues, these updates also help to improve its speed. By updating your browser, you can also make QuickBooks Online run faster.
5. Disable unnecessary browser extensions and Plugins
This is a fact that the multiple opened tabs and programs can slow down your device and QuickBooks Online, the same a browser extension can. Sometimes, there might be malicious threat occur due to some unusable extensions and plugins. In such cases, QuickBooks Online may even stop working at all. Disable the browser extensions you don't need and you'll find a significant improvement in the speed of QuickBooks Online.
6. Update Java or Flash in Your Browser
QuickBooks Online is depending on the use of JAVA and your browsers flash to run effectively. If you have not updated your flash or java installation or you're using an outdated version, you may experience slowness of sites like QuickBooks Online.
After reading this article, we hope you understand the tips to make QuickBooks run faster. If you have any queries or suggestions, let us know in the comment section below.
How to use QUICKBOOKS ONLINE