Information technology (IT) provides companies with the tools to run their organizations, from email and databases to software systems and networks.
While IT contributes immensely to business success, without the proper business intelligence tool, IT can end up causing even more problems than it solves.
This article explores three key problems faced by IT without a proper business intelligence tool and how those problems can be fixed.
1. Outdated Technology
It is not unusual for technology to be updated over years. Technology gets outdated fast because it's always evolving. It is difficult for businesses to keep up with those updates because they have other priorities, such as marketing and accounting, which do not change as often as technology does.
A business intelligence tool would allow businesses to centralize information and make relevant decisions based on that information. This will provide them with a better understanding of their competition, customers, and workforce.
It also enables more meaningful communication between departments since all staff members can view what's happening from an objective standpoint. The problem: If a business does not spend enough time on keeping their information up-to-date, there is little hope of using advanced data to assist them in their decision-making.
2. Not Able To Use Multiple Data Sources
The information that you gather for your business depends on where it's coming from, and there are many different sources.
If you're only getting data from one or two sources, then your information is going to be less valuable than if you were using more.
It may even be missing key pieces of data. A business intelligence tool lets you import multiple sources of information into one system where they can all be accessed easily.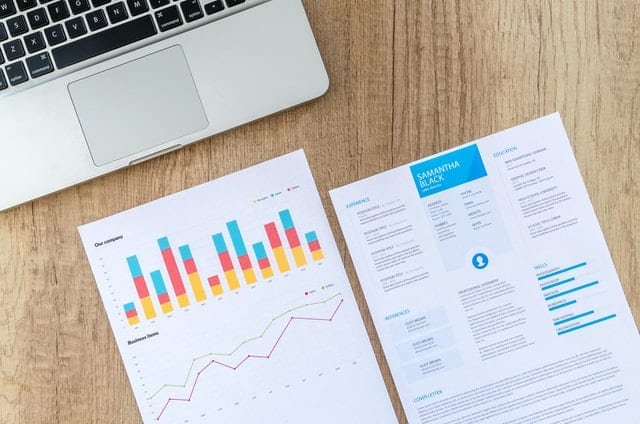 3. Long Delivery Times For Simple Reports
The lack of a fast, easy-to-use reporting system slows down everyone involved in the process.
It makes it more difficult to make key decisions on information they have access to and might need to share with others.
Over time, your entire organization is negatively impacted as data becomes less available or harder to understand due to outdated and non-integrated systems.
Even worse, trying to find reports on legacy databases can be extremely difficult and time-consuming. There's no way to know whether your data is accurate or trustworthy if you don't know where it comes from.
This can also lead to serious security risks if sensitive information is not properly safeguarded in place.
Introducing ManageEngine Analytics Plus
By now, you have understood the various problems faced by IT for not using a business intelligence tool. Therefore, we would like to highlight the best business intelligence tool, ManageEngine Analytics Plus for your organization.
ManageEngine offers a wide range of network, server, and endpoint monitoring products that can be deployed in on-premises and cloud infrastructure.
ManageEngine Analytics Plus (MA+) is a powerful business intelligence and IT analytics solution specialized to handle IT data and helps upper management and IT admins keep track of the entire IT environment through its out-of-the-box integration with IT applications, databases, and key products such as ServiceDesk and ServiceNow and Jira Software. MA+ helps by integrating various systems into single-point access to gather data, generate reports, and share insights with stakeholders across your organization.
In short, many large businesses use MA+ to unify data from an entire suite of IT applications and to move from manual reporting to a seamless, fully automated, all-in-one reporting console.
Key Features of ManageEngine Analytics Plus
Augmented Analytics: With Zia, your personal AI assistant, you can spend less time gathering insights and more time putting those insights into action. Zia interprets customer inquiries and gives quick solutions in the form of informative reports and dashboards using machine learning, deep learning, artificial intelligence, and natural language processing.
Predictive Analysis: You can simply decide if you need to keep increasing or decreasing your IT budget based on predicted changes in resources and asset demands with the predictive analysis of ManageEngine Analytics Plus.
Multi-source Data Import: To help you acquire a holistic perspective of your IT environment, Analytics Plus imports data from a range of cloud sources, databases, and local files.
Out-of-the-box Integrations: You will be able to get a third-party perspective on your systems, apps, operations, and networks. With real-time analysis and data, you can make quicker and better decisions.
Data Blending: You will be able to create associations between data from diverse sources and apps with ease.
Visual Analysis: You can create compelling visualizations that uncover hidden insights.
Strategic Planning
Scorecards
Key Performance Indicators
Pros And Cons
Pros
Cons
· Useful to streamline the ticketing system

· Effective and easy to use analytical tool

· Dashboards that display real-time information are excellent. Outstanding support from the team will help you to solve any issue in a very timely manner.

· Get useful out-of-box reports.

· Need to carefully understand the key differences between concurrent and additional users to benefit from the cost-saving.

· Some minimum technical aptitudes are required to understand the data sets and integration process.
Pricing & Editions
Product Description
Free Edition
Standard Edition
Professional Edition
· Price

· No. of users

· Workspaces

. Data sources import

· Free

· Limited to one user

· 5

. ***

· $995

· No limitation

· Unlimited

. One data source

· $2395

· No limitation

· Unlimited

. Unlimited
*** Free Edition allows data sources imported from files/feeds, local, and cloud databases only.
How is it Different From Other Analytics Tools?
If you want a different and better analytics tool for your business, you should go with ManageEngine Analytics Plus. Here we have added a few reasons that will make you understand how it is different from other analytics tools.
Provide AI-Enabled Analytics: There will be no more SQL queries to write. Drag-and-drop reporting is not there. Artificial intelligence can produce amazing graphics. With minimum human input, Zia can summarize reports and deliver immediate insights.
Scenario Planning: You can take it a step further than predicting the future. It helps to create a hypothetical scenario in order to influence the lagging and leading variables.
Secure Collaboration And Sharing: You may collaborate with your colleagues in real-time. Along with this, you can create alerts and at the same time, you can send them to everyone in your team.
Conclusion
Launching Analytics Plus 5.0
As of now, we have explained important factors about ManageEngine Analytics Plus that is offering an array of features to help you better manage your IT infrastructure, including monitoring services, tasks, and devices; performing capacity planning; and event management and reporting. So, what are you waiting for? Start using this and make your company more profitable.