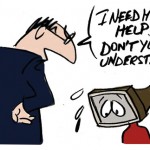 Is your organization planning to adopt IT Service Management (ITSM) processes to provide better services to clients?
If yes, then you may be looking for the right software or tool to assist in automating the processes.
Just like any other software out there, finding the right ITSM software that fits into your service management processes can be a challenge. Many organizations found out that they need to change the way they do things in order to follow how the ITSM software works. In the end, implementing an ITSM software which doesn't gel well with current processes can slow things down rather than improve efficiency and performance.
It is crucial to really understand the various processes that your organization is adopting prior to selecting the right ITSM tool. Let's take an example. Your organization is constantly struggling with managing the changes required to the ERP system. The bosses are saying that the reports do not look presentable. The people keying in the data are complaining of bad user experience. With all these constant demand for changes, it seems vital to put in some proper change management processes.
Without hesitating, the IT team decides to find the right tool to manage all these changes. One vendor comes in to implement a software just to manage changes required to the ERP system. Once implemented, the vendor leaves and over a period of few months, your team realizes that there is a need for a front end service desk capability to better manage the users. But when you return to the vendor to ask for some extension / enhancement, the cost seems to be very high. Sounds like some sort of vendor lock down scenario.
When considering an ITSM software, there are a few things to consider:
Is the software scalable?
Is the software enhanceable?
Is the software on the same platform which host most of your organization's applications?
Is the software customizable? Or must the vendors come in everytime a small tweak is required?
For more details on how to choose the right ITSM software for your organization, do take some time to watch this webcast on Requirements to Consider When Looking at ITSM Tools.
From the webcast, you should have a better understanding on selecting ITSM tools which best suites your organization. The following is a list of IT Service Management (ITSM) tools for you to evaluate. Note that these tools are not listed in any particular order.
ITSM Tools List

TechExcel ServiceWise is a help desk and ITSM solution which allows you to handle your service and support processes.  Some key features of ServiceWise includes incident tracking, workflow enabled email management, complete incident workflow, reports and analysis, knowledge management and more. Clients who deploy ServiceWise benefit from being able to provide a holistic support process to ensure that employees are more productive at the same time reduce IT support costs.

Epicor ITSM provides a robust set of service management features that support key IT processes outlined by ITIL version 2 and ITIL version 3 and has been certified by Pink Elephant as ITIL Compatible in five key service management areas incident management, problem management, change management, configuration management, and service level management.

FrontRange ITSM is a customizable, cost-effective IT management solution empowering world-class service and management. Each module can stand alone or efficiently integrate with the others. Built specifically for small to mid-sized organizations and geographically distributed enterprises, ITSM incorporates ITIL® best practices, bringing together the best in management practices with the best in technology. FrontRange ITSM has modules in the following key service management areas: incident managent, problem management, change management, release management,  configuration management, service level management, availability management, knowledge management, self service.

Octopus is one of the first IT service management applications available on demand. Originally released in October 2005, Octopus is now used on a daily basis by close to 5,000 users. Octopus is not a help desk solution having simply been adapted to conform to ITIL. It has been built from the ground up upon ITIL specifications. For this reason, Octopus enables you to easily and efficiently introduce ITIL best practices. Octopus has modules in the following key service management areas: incident management, change management, problem management, configuration management, service level management, event management.

Mansystems' ExpertDesk software will standardize your company's processes, enabling consistent high quality service. This Pink Verified service desk solution manages incidents, problems, and changes with a standard ITIL or eTOM dataset and offers unique value to clients. ExpertDesk's crucial business processes (incident management, problem management, change management, configuration management, operations management, service level management, workflow management, self-service, report management) are active right out-of-the-box. The unique architecture enables quick and easy development of completely new, custom modules, such as complaint management, in weeks instead of months.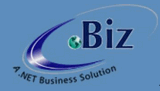 .Biz is an integrated suite of IT Service Management Applications based on ITIL best practices and Microsoft .NET industry standard technology. .Biz provides easy installation, out-of-the-box functionality and is roll-out ready, as well as the Source Code to truly secure your investment and making it your own, all with an Unlimited License. Key processes includes service request, incident management,change management, asset management, service level management, project management, survey management, requisition management.

Sostenuto ITSM is an advanced, fully browser-based IT service management solution featuring pre-built processes for every ITIL discipline. ITSM facilitates a lifecycle approach, in keeping with recent ITIL 3 guidelines, and offers superior change management, advanced remote access and the ability to extend to further functions within your organisation such as HR and procurement. Key processes include Incidents, Problems, Changes, Configuration, Knowledge, Service Levels, Release, Product, Order and Contract Management.

Serio IT Service View Pro is a monitoring and plugin engine for data center professionals, availability managers and those involved with the ITSM processes. Some key features includes real time availability statistics, define service levels to a site or equipment which is being monitored and auto availability reports generation, etc.
* Updated 28 Jan 2010: Check out an Open Source Web based Service Level Management Software
—————- End of ITSM tools  ——————–
I'm sure there more ITSM tools than those listed above. Feel free to add more from the comment box below. Thanks and enjoy! Get Free Help Desk Software Quotes!