Looking for a point of sale software for your retail store?
One of the biggest challenges when it comes to choosing the right point of sale software for your business is selecting and evaluating the right POS software and hardware which fits your requirements.
A good way to choose would be to research the web for several local POS software vendors and ask them to provide a demo together with a price quotation.
But if researching on the web is too tedious for you and you rather get your hands dirty quickly on a point of sale system, then I've got a POS recommendation for you – Quickbooks Point of Sale.
Quickbooks point of sale is actually a desktop application. In the past, in order to give the software a try, you would need to either download a trial version or check out a friend's copy.
Now, with the power of the Internet, anyone can actually try out Quickbooks Point of Sale. All you need is an Internet connection and a compatible browser to test drive the software. To check out Quickbooks Point of Sale online, click here.
I actually gave the POS system a try and these are my observations:
When you start the POS system, you'll be presented with a Point of Sale Learning Center to help you learn more about the system before you begin. The best part, the tutorials are video based so you won't need to read a lot.
The POS dashboard shows an overview of the sales summary and a list of best-selling items. Customizing the dashboard is also as simple as dragging and dropping content into the pages.
The POS navigator is like a quick launch to all key activities such as: adding a new item, making a PO, recording a sale, or creating a customer order.
Overall, I find Quickbooks POS user-friendly and looks to be carefully designed for non-technical folks to operate. From now on, I will not hesitate to recommend Quickbooks POS to people since I have tried it before and it works great.
Some sample Quickbooks POS screenshots:
Home Navigator View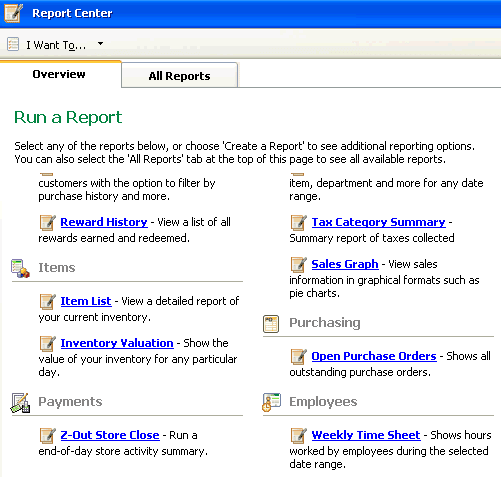 Report Center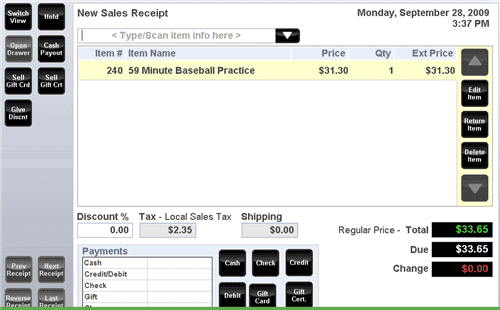 Simple View
This Quickbooks Point of Sale is just one of the many applications which you can try out online. To try out more of these applications online, you can check out Runaware.com
It's good that software vendors are now beginning to allow their potential customers to try out their applications online. I believe this move will make their application more transparent which would eventually lead to higher sales and revenue for these software makers.
Hopefully, more organizations will soon place their applications on Runaware.com so software buyers can make better decisions on which software vendor to go with.